When entering a healthcare facility, many of us come to expect exacting standards of hygiene as a rule. After all, dirt and filth could lead to potential cases of cross-contamination, leading to other health medleys to occur among the already sick and the vulnerable. However in the case of one Malaysian woman's stay at one of Hospital Kuala Lumpur's COVID-quarantine wards, cleanliness proved to be a scarce virtue to come by.
M'sian shares her harrowing experience being quarantined at HKL
Taking to Instagram and penning an open letter to the Ministry of Health as well as Health Minister YB Khairy Jamaluddin and Ministry of Health Director General Tan Sri Dr Noor Hisham, netizen @alianordin, otherwise known as Ms Alia, has called upon relevant authorities to look into the current state of the COVID-19 quarantine ward for mothers and babies in Hospital Kuala Lumpur, after she had been recently admitted there.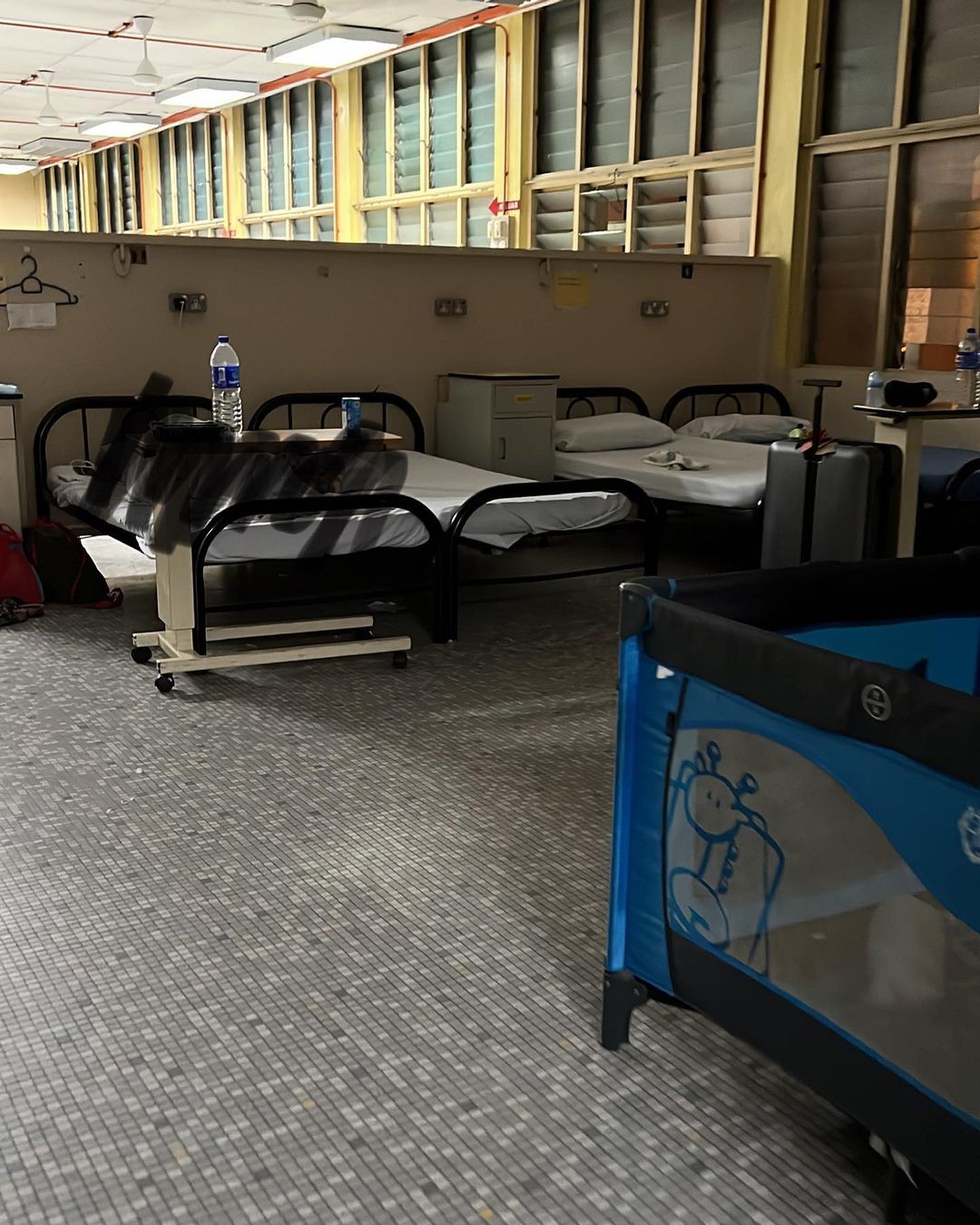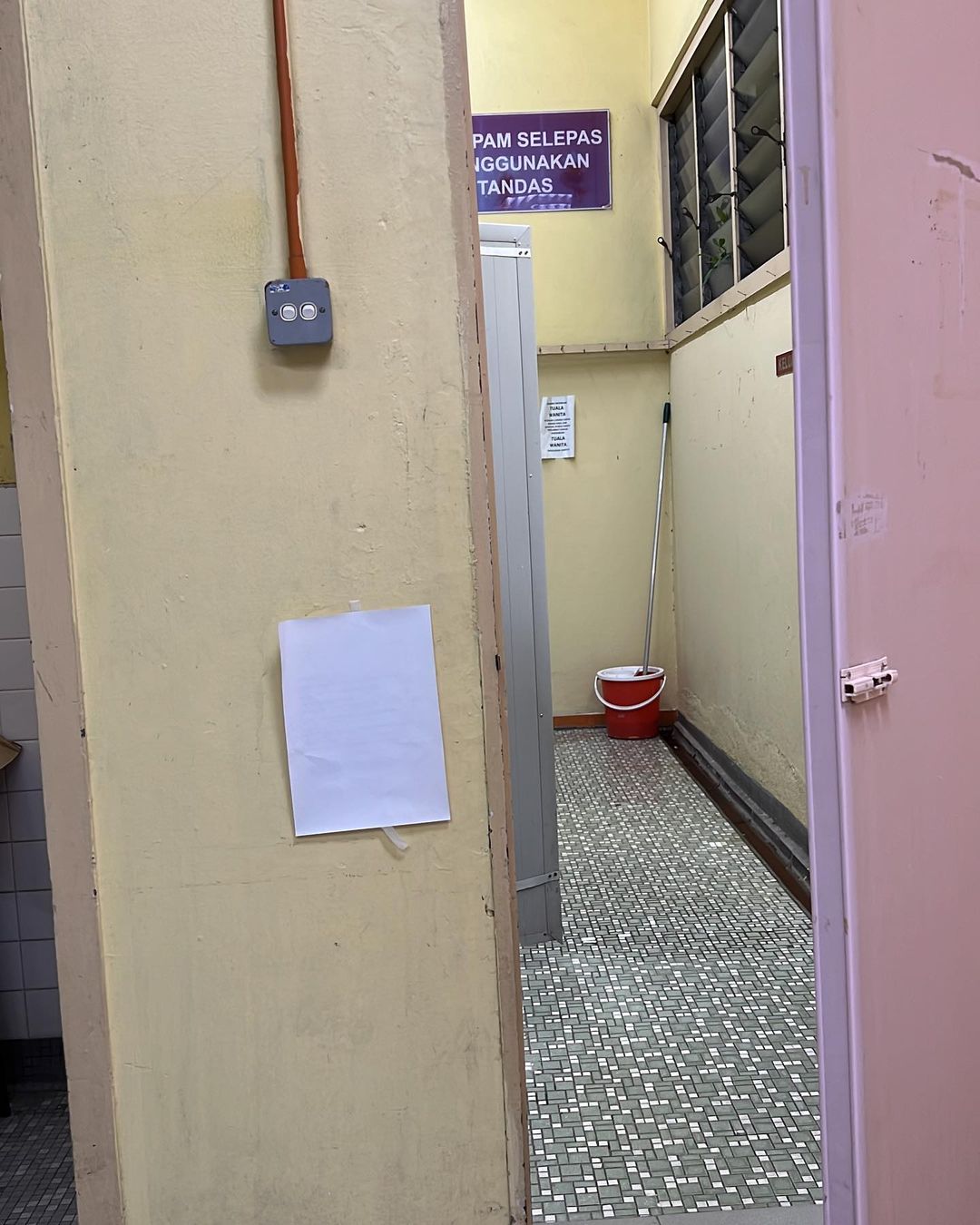 She began her post by explaining that both she and her 2-month old baby were declared COVID-positive, and had to be warded in a public healthcare facility after they started exhibiting symptoms of the virus. They were then promptly referred to the old maternity ward at Hospital Kuala Lumpur, which had been converted into a quarantine ward for COVID-positive mothers and their babies.
"In the first 8 hours I was warded here, beginning from 9.00pm, I felt saddened and wanted to run away after seeing the state of the quarantine ward for mothers and babies.

In my heart, I was determined to leave, but a COVID-patient escaping hospital might turn into a police case. 8 hours of horror, I didn't even dare go to the toilet. At dawn, I pulled together what courage I had and went to the toilet." she wrote.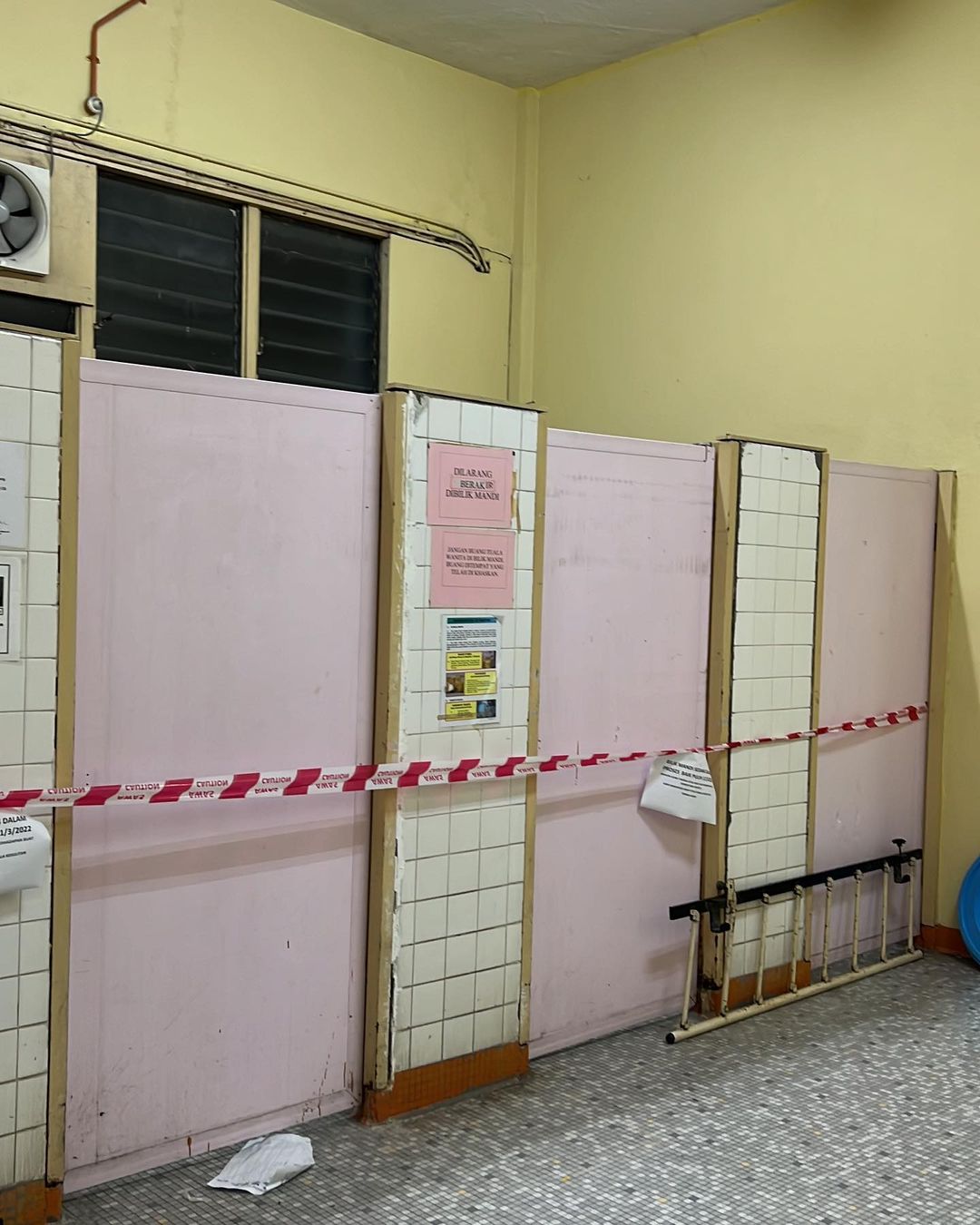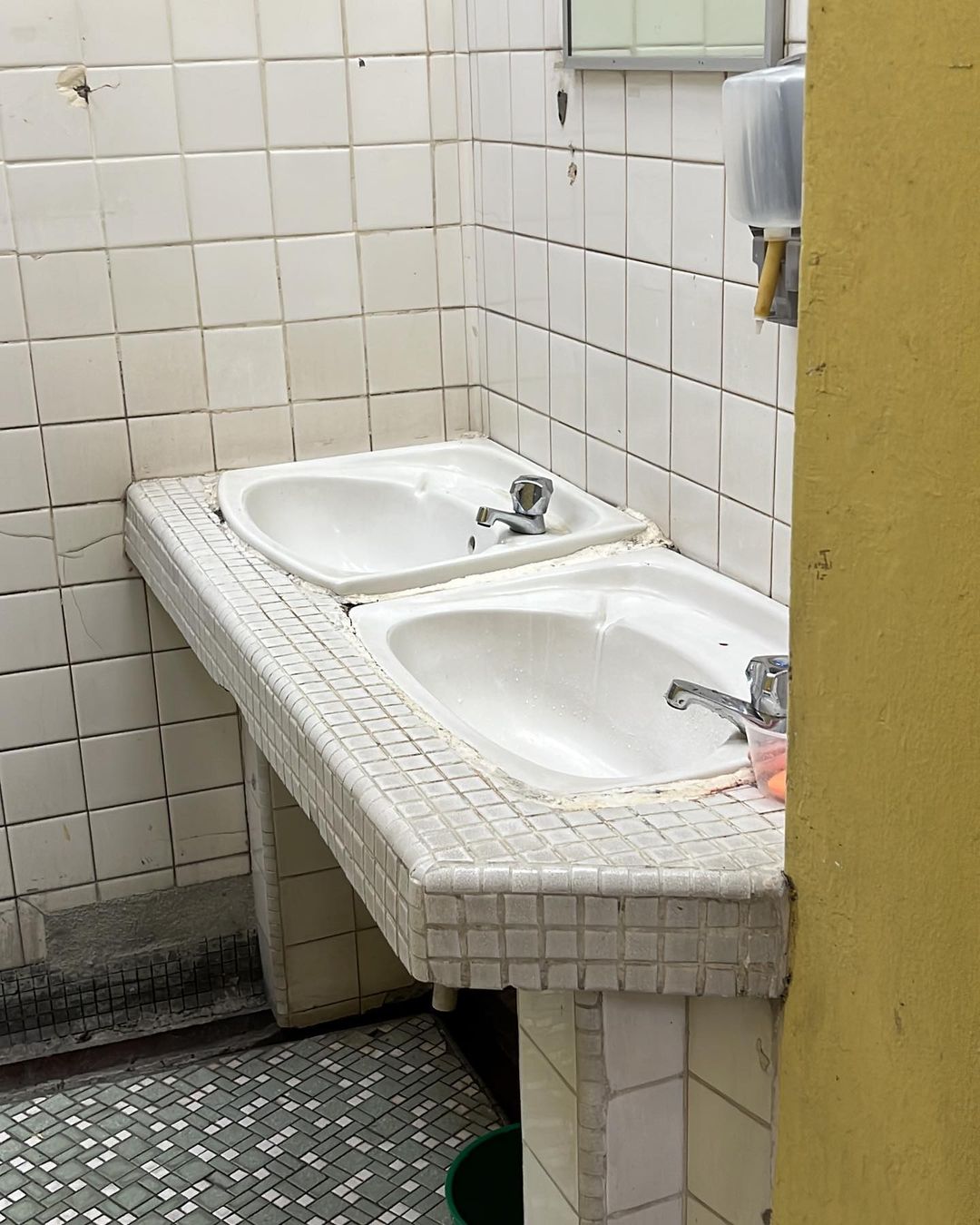 Ward was filthy and did not have any breastfeeding areas
Crying foul over the dilapidated condition that the quarantine ward was in, she went on to ask the leaders of the country if this was the state in which COVID-positive mothers and their babies should be left in.
"I'm not asking for first-class treatment. In fact, I don't even mind being quarantined in a public hospital, but the Ministry should have done due diligence and checked if the condition of the wards were ready and clean for mothers and babies throughout their quarantine stay."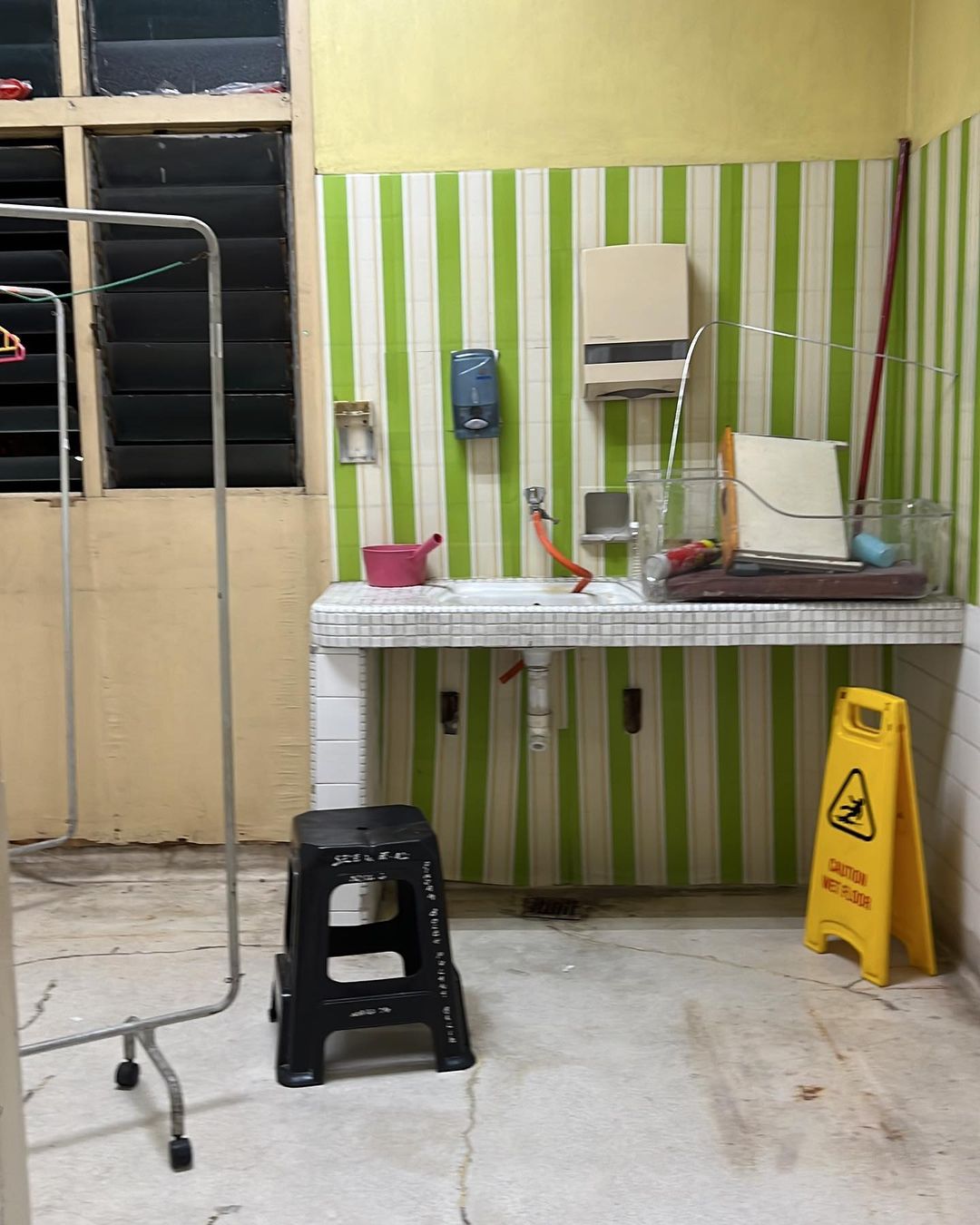 Alia points out that her qualms were strictly aimed at the state of the ward itself, and not the doctors or nurses who had been attending to them as they have been helpful throughout her stay. Among some of the most glaring concerns that she has faced in the ward includes the fact the sinks were nowhere near clean enough for her to bathe her child in, let alone use to clean breastfeeding equipment with.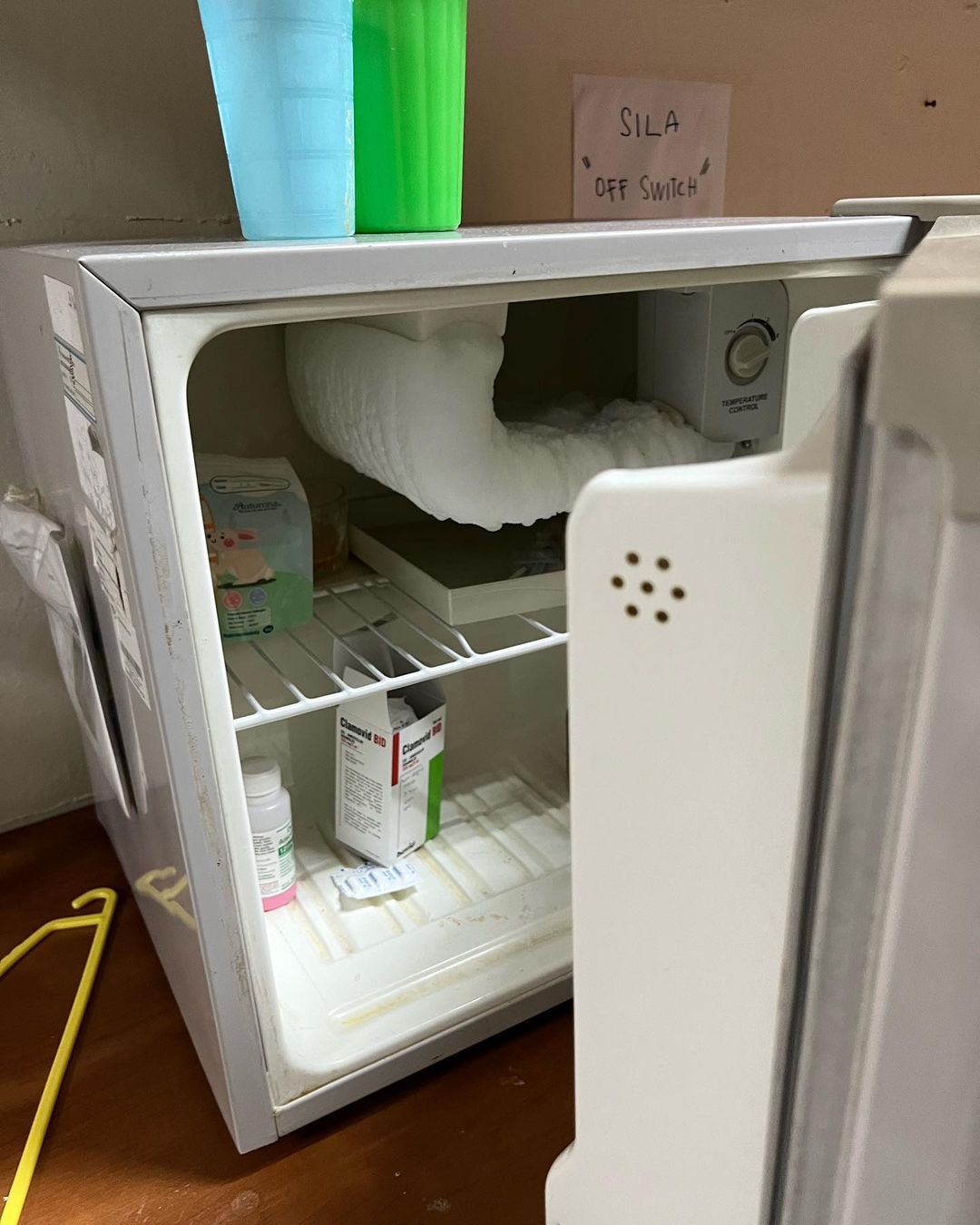 The only available refrigerator appeared to have not been cleaned out in some time, with Alia fearing to make use of it to store breastmilk. In fact, the ward did not come equipped with any designated breastfeeding areas, leaving mothers with no choice but to do so before one another.
Other patients have reported similar experiences at the ward
In speaking with Wau Post, Alia mentioned that on the second day of her stay, another mother and her child had been transferred to the old maternity ward from Hospital Tunku Azizah. As the woman's child suffered from eczema, she argued with healthcare personnel over the condition of the ward before being transferred again to another ward upstairs with air-conditioning.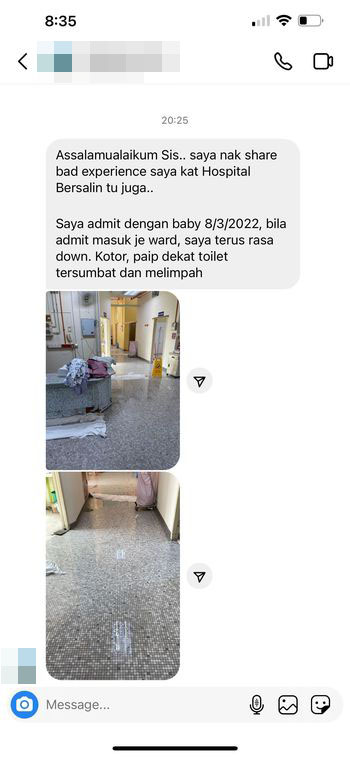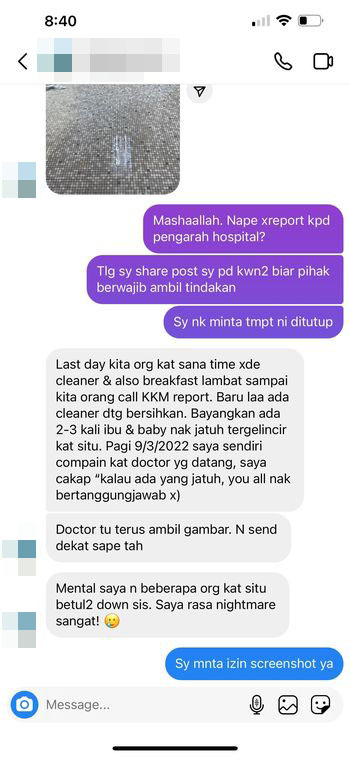 She also shared screenshots with us from another mother who was admitted into the same ward a fortnight ago, detailing similar experiences with cleanliness. The woman even claimed that some of the toilet's pipes were blocked and had started to overflow, leading to puddles forming on the path leading towards the toilets. Some mothers had reportedly even slipped and fallen as a result, before the water was eventually cleaned-up.
HKL has reportedly taken action over the concerns
Her open letter has since caught the attention of Deputy Health Minister Datuk Dr Noor Azmi Ghazali, who according to Sinar Daily, has instructed the hospital director to take drastic action over the matter on 2nd April 2022. Alia has been able to confirm that certain areas that she had raised alarm in her post have since been cleaned-up yesterday (4th April 2022).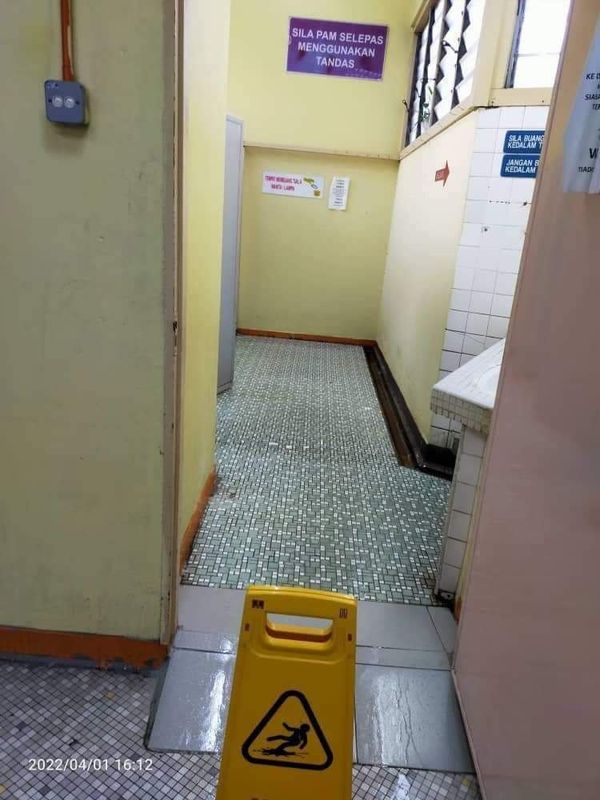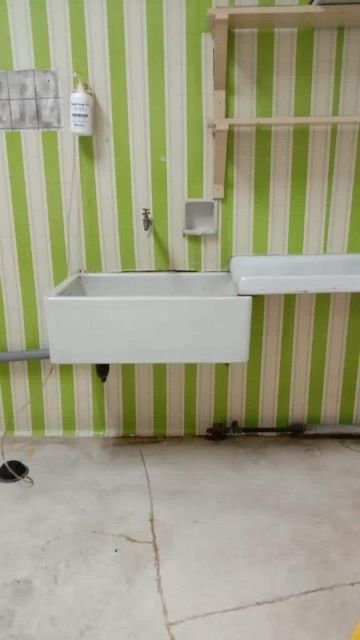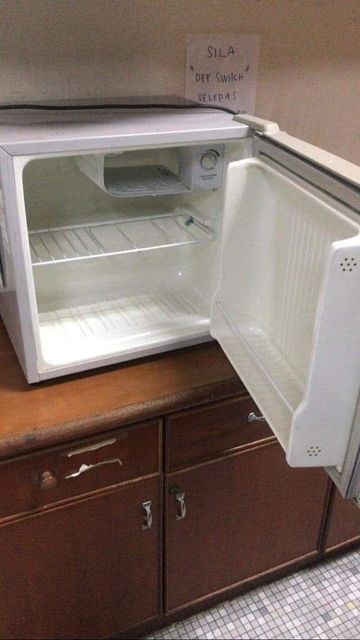 "This shows that they can maintain the cleanliness. It's just the matter of whether they want to do it or not." she adds.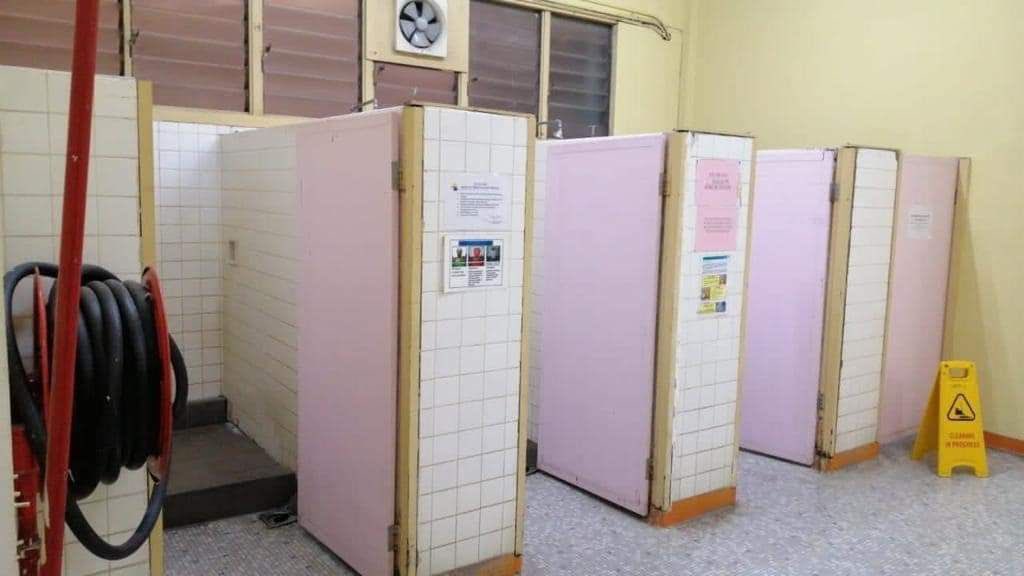 Dr Noor Azmi had also said that no Malaysians should be deprived of the best facilities that the Malaysian government and Ministry of Health could provide.
For more stories like this, follow us on Facebook by tapping here! 
Also read: Negeri Sembilan health authorities investigating video of rat seen running around in govt hospital's children's ward