Domesticated across thousands of years, dogs are often considered to be a man's best friend. And that comes as to no surprise, given their remarkable capacity for unbridled love, loyalty, and faithful service. In fact, it is by merit of these virtues coupled with their keen senses that have made many breeds of dogs fit for duty in roles such as in service and assistance work for the visually impaired, or search and rescue duties with police forces and emergency first responders.
Bad the police dog passed away after 11 years of service with PDRM
In the case of the latter, members of the K9 Criminal Investigation Department of IPK Pahang would go on to bid a heartfelt goodbye to one of their most dutiful police dogs under their canine unit, nicknamed 'Bad the Labrador', when he was finally laid to rest yesterday (5th July 2022) after 11 years of service. He was 13 years and eight months old, or roughly 91-years-old in human years.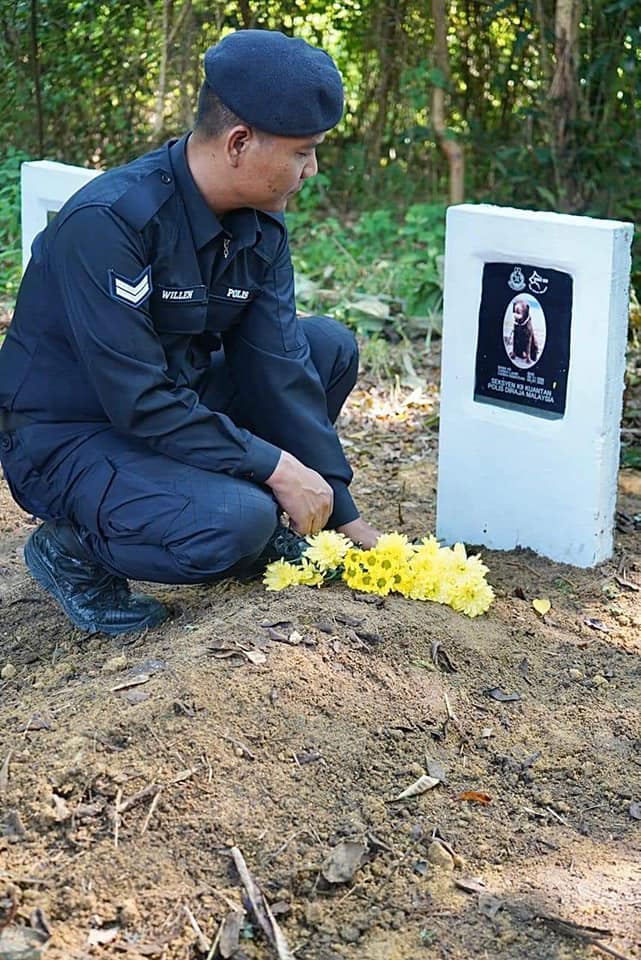 The tragic news was shared on the Royal Malaysian Police Force's official Facebook page, where they had also expressed their unreserved appreciation to Bad for his contributions to the force.
"Bad's passing is a great loss for the Royal Malaysian Police. Your efforts in helping the Team fight the country's number one enemy will surely never be forgotten and will remain in the pages of history forever." the post read.
Originally from Germany
In speaking with Malay Mail, the department's technical assistance division (D6) officer-in-charge Assistant Superintendent Chia Che Chau said that Bad had died due to old age, and that his condition had shown signs of deterioration for more than a week prior to his passing. While they did bring him to a veterinarian, they were told that nothing more could be done for Bad due to his advanced age.
"He had been refusing food except when fed by his handler Corporal Willen anak Slamping @ Sirampin." Chia said.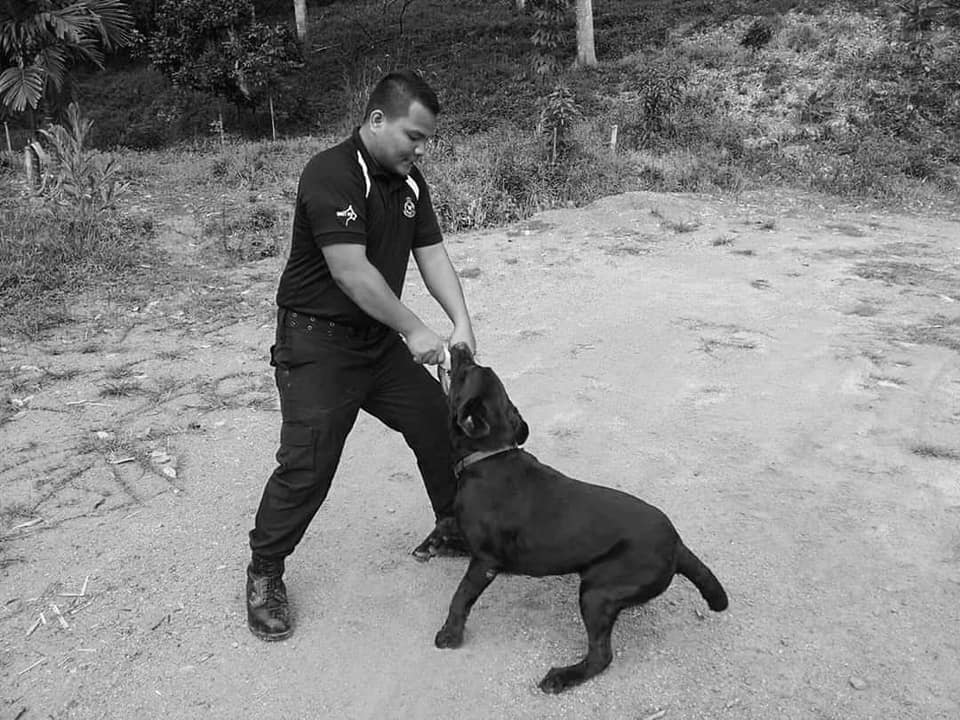 Brought in from Germany, Bad began his training at Bukit Aman on 8th November, 2008 before formally joining the force on 4th August, 2011. In his time with the force, he managed to bust down two drug syndicates, one in 2012 and another in 2014.
Many netizens have also expressed their condolences for Bad's passing.
May he rest in peace.
Tap here to give us a 'Like' on Facebook and stay up-to-date on the latest news!
Also read: Friendly stray dog helped guide a group of M'sian hikers safely out of a Bukit Putus trail in Negeri Sembilan