Over the past week, a Puchong-based hair salon has been the talk of the town on social media after gaining viral fame for their grand opening event. As shared previously over their Facebook page, the salon's event featured a bevy of scantily-clad Thai models who appear to be giving haircuts and hair wash services to prospective patrons.
Puchong hair salon lands in hot water over sexy advertisements
And while their unconventional means of marketing has shored up plenty of attention as intended, things didn't exactly plan out quite like how the owner of the salon had hoped after some customers have apparently assumed that the salon also offered sensual 'special services' by the busty models. In fact, the post generated so much buzz that it even caught the attention of the local police, who paid the salon a visit to investigate.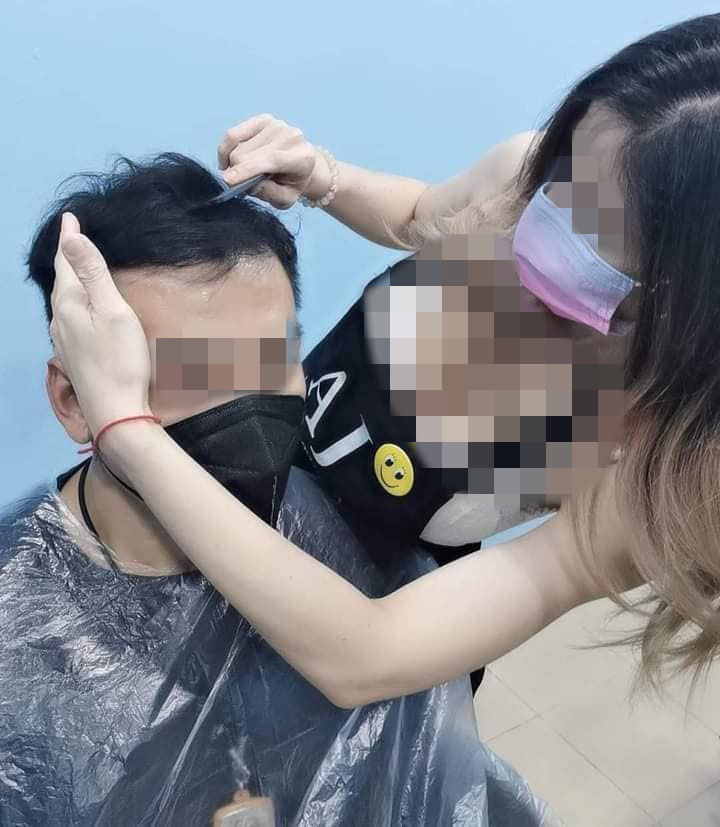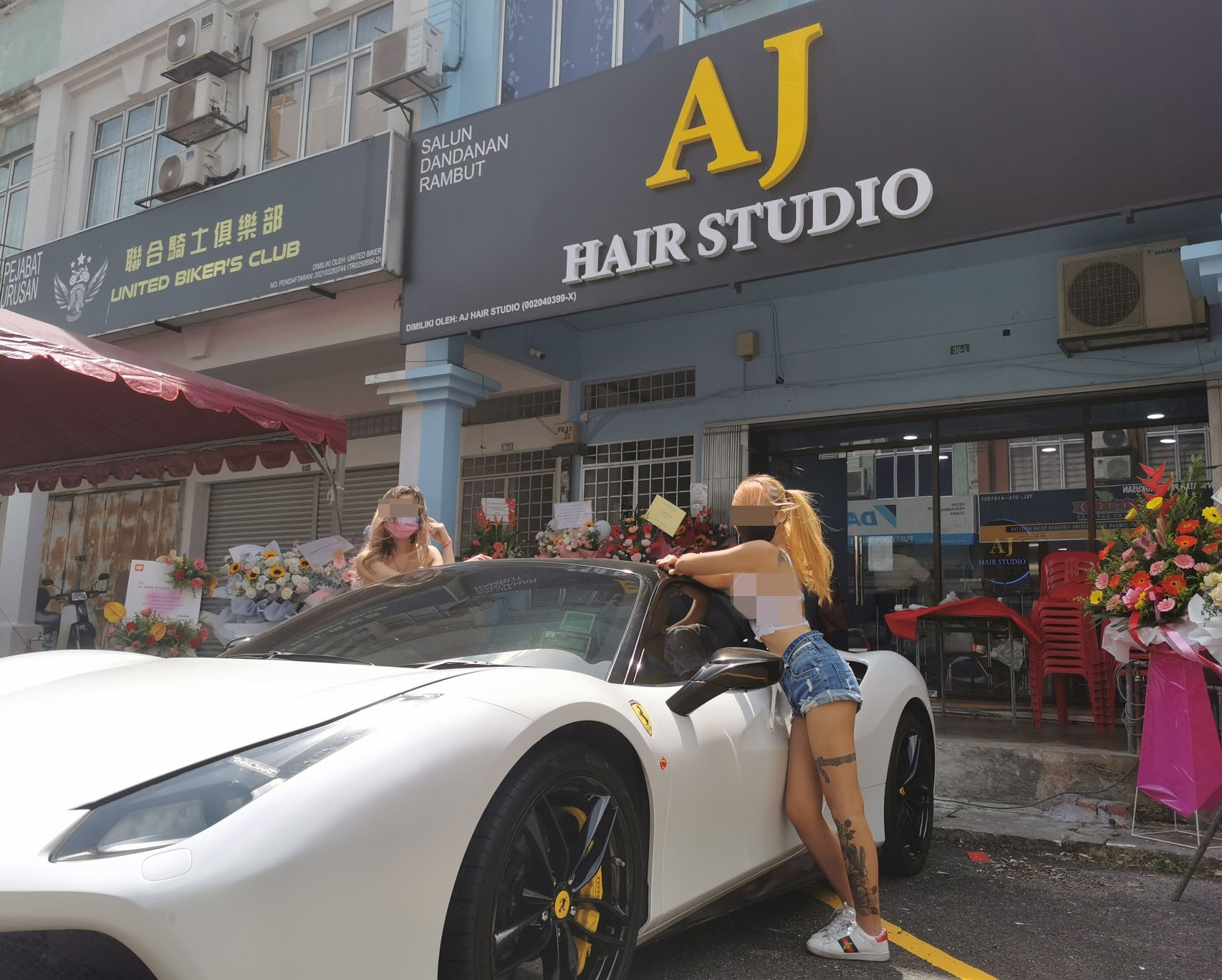 According to Free Malaysia Today, Subang Jaya City Council (MBSJ) has issued the business two compounds; one for not having a valid license to operate a beauty and health centre, while another for not having a license to show advertisements.
Owner of salon comes forward to explain
Amid the furor that has come about as a result of the salacious Facebook post, the owner of AJ Hair Studio, Ajees, decided to host a Facebook livestream yesterday evening (8th June 2022) in order to clear the air over the recent circumstances regarding his business.
Reiterating the fact that his salon does not offer any 'special services', Ajees explained that the models that were featured at his salon during its grand opening event on 2nd June 2022 were actually friends of his that he had met from his 11 years working in the industry, and were not hair stylists under his employ. What's more, he said that the models and sportscar that was rented for the grand opening was meant to 'spice up' the event and draw in a larger crowd.
"Grand opening without sportscars or sexy ladies? Nobody would come to see!"
He adds that since the Facebook post went viral, his salon has been receiving numerous calls from male patrons of all races, asking for a quote on 'special services'. Ajees claims that this was the doing of other Facebook netizens who have shared photos of his event without his consent, and added captions to suggest that their salon offered illicit services.
"Regardless of their race, I have received calls from people asking me about 'special services', and I have had to explain to them that we don't offer such services." he said.
Ajees goes on to explain that he is the sole proprietor of the salon, and had previously worked to save up a small amount of money in order to open the business on his own. If you're a woman aged 35-or-under looking for a job, you may consider applying to his salon as Ajees is also looking to expand his team.
For more stories like this, follow us on Facebook by tapping here! 
Also read: "No 'special services'," Puchong hair salon visited by PDRM after hiring sexy models for marketing purposes