In many cultures, the association between sexual abstinence and purity are often closely interrelated. So much so that it has since led to the perception that women who engage in premarital sex are considered to be tarnished and tainted. Which is why for many young girls, the expectation to remain celibate virgins up to the point of marriage still remains deeply ingrained as a common cultural tenet, and they bear the onus of 'gifting' their 'first time' to their spouse.
Invariably, this has also led to the longstanding belief that an intact hymen is an indisputable sign of a woman's virginity, with virgins being expected to bleed during their first experience with sexual penetration after the thin membranous tissue is torn during intercourse with their spouses.
The misconception behind the hymen & a woman's virginity
However as Wexner Medical Centre explains, there has been no scientific basis to support the suggestion that a woman's virginity can be physically denoted by the condition of her hymen, as the amount of tissue present varies from individual to individual, as well as the likelihood of bleeding during sex. Similarly, the World Health Organisation has also called for an end to 'virginity testing', citing that is is not only an unscientific, but incredibly invasive violation of female rights.
Even in light of that fact, this common misconception regarding a woman's virginity continues to perpetuate, resulting in the sale of 'fake hymen' products online. Priced for hundreds of Ringgit, these 'hymen kits' promise to turn any woman into a 'virgin' once more, by ensuring that they would exhibit signs of bleeding during sex.
'Hymen kits' are available for sale online
According to one vendor, every kit contains a small sachet of what appears to be a dark red substance meant to simulate the appearance of blood. It is claimed that the liquid is made with 'medical grade red dye liquid pigment on a dissolvable collagen membrane'. What's more, the kit is also advertised as being a more affordable alternative to hymenoplasty, which is a form of cosmetic surgery to repair or reconstruct the hymen.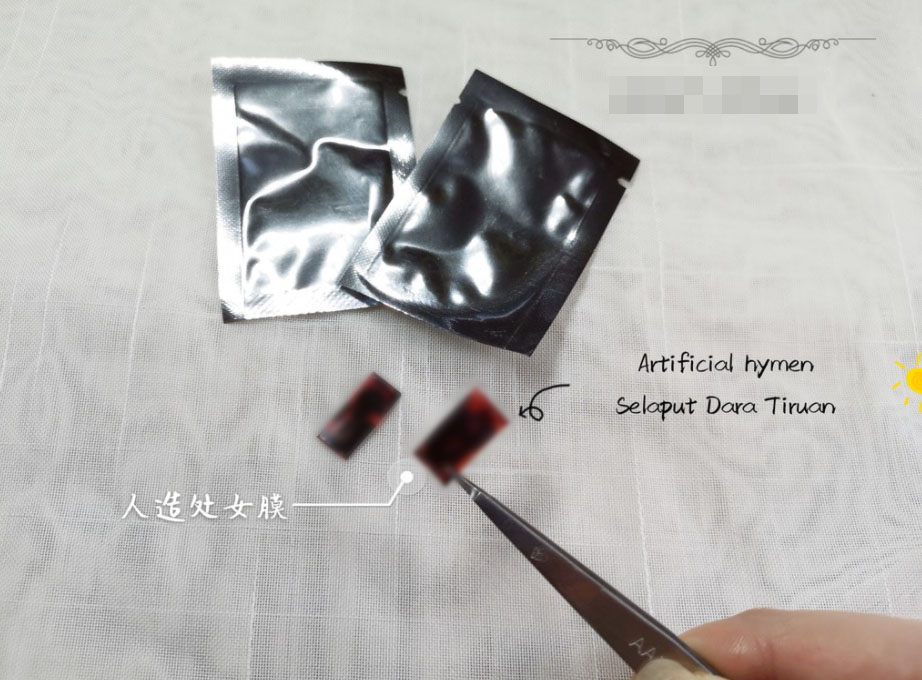 The sachet is designed to be inserted up into the vagina prior to sex, and can apparently be done without any assistance in under 20-minutes, according to a listing found online from a popular shopping platform. In a report by local paper mStar, these products have apparently been in circulation for years and have proven to be exceedingly popular among consumers in China, Japan, India and Africa.
Some nations have already called for a ban on such products
Predictably, these 'fake hymen' products have courted controversy in some countries, with American online retailer Amazon having to pull down a number of listings in 2019 after they led to outrage in India. Similarly, the products have also sparked debates among Parliamentarians in Egypt as well as in the United Kingdom. Egyptian lawmakers have even called for a ban on such kits, claiming that it would embolden young women to engage in premarital sex, which is frowned upon in the conservative nation.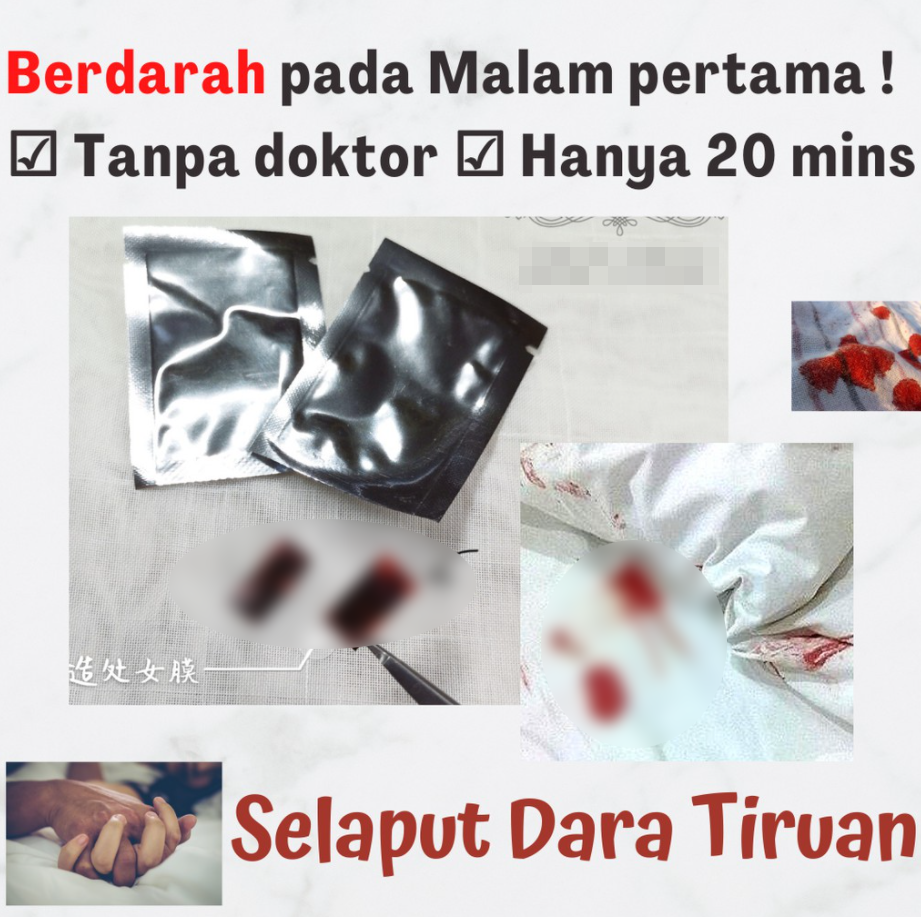 Similarly, lawmakers in the United Kingdom are also hoping to pass a legislature to outlaw the practice of hymenoplasty and virginity checks, citing how these practices were enforcing a false sense of value to a woman's sexual history and perpetuating harmful misconceptions towards female sexual and reproductive health.
For more news like this, follow us on Facebook! 
Also read: Shah Alam police & forensics team called up to investigate 'corpse' that was revealed to be a sex doll