Now that interstate travel bans are lifted, netizens residing in the city can finally return to families back in their hometown. Those who chose to travel by air on November 27 were in for a furry surprise! Typically, one would expect an airport to be full of chatter, children running and screaming, luggage being rolled around and a couple of other things – but definitely not furry, adorable cats! This woman just took 'Now everyone Can Fly' to an all-new-meow level.
Cat lover brings all her furry friends on the same flight with her back to Sabah
On November 27, Facebook user Inn Intan Noraini took to her feed to share an unusual encounter with 10 furry felines at the Kuala Lumpur International Airport (KLIA). In her post, she shared that she had come across a woman who was waiting to board her flight back to Sabah. With her were three luggage carts – not stacked with bags, but with 10 cat carries full of her beloved meow-friends!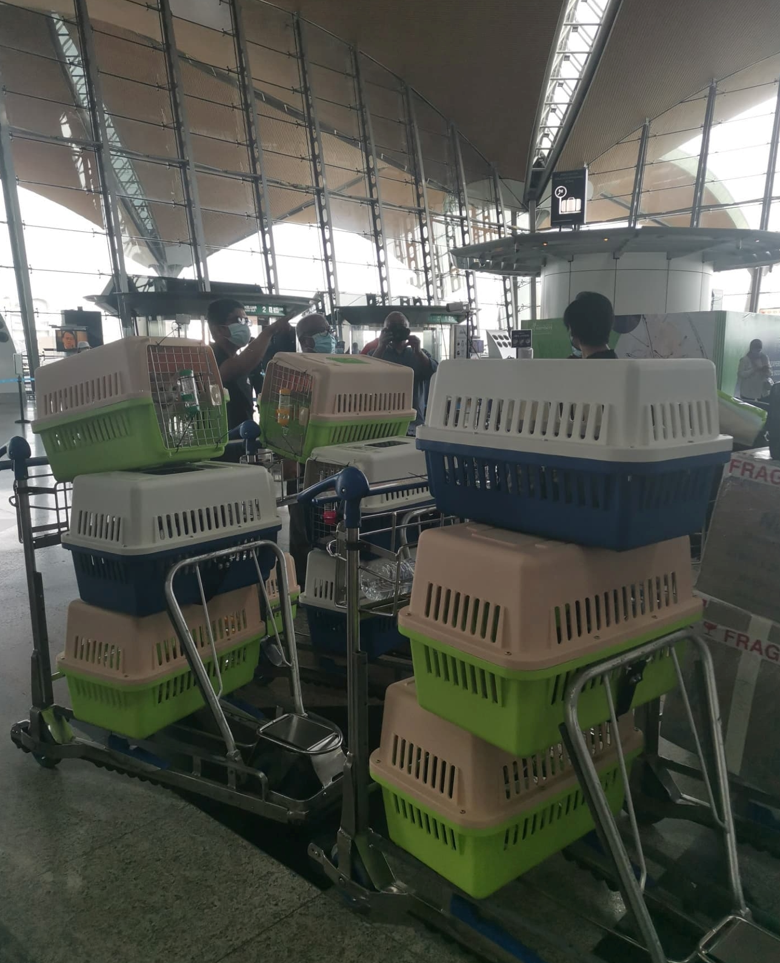 In a series of photos shared by Intan on the rare encounter, intrigued flight goers are seen surrounding the luggage carts. Out of curiosity, Intan went over to the cat carriers to have a peek at the cats, thinking that they were purebreds. To her surprise, they were the common 'kampung' breed!
Pet owner did not want to trouble others with the tireless duty of caring for her pets
The pet owner brought all 10 of her cats with her onboard her flight back to Sabah as she didn't want to trouble others with the tireless duty of caring for them. Intan and other netizens expressed their mad respect for the lady who did everything she could to provide the best care for her furry pets.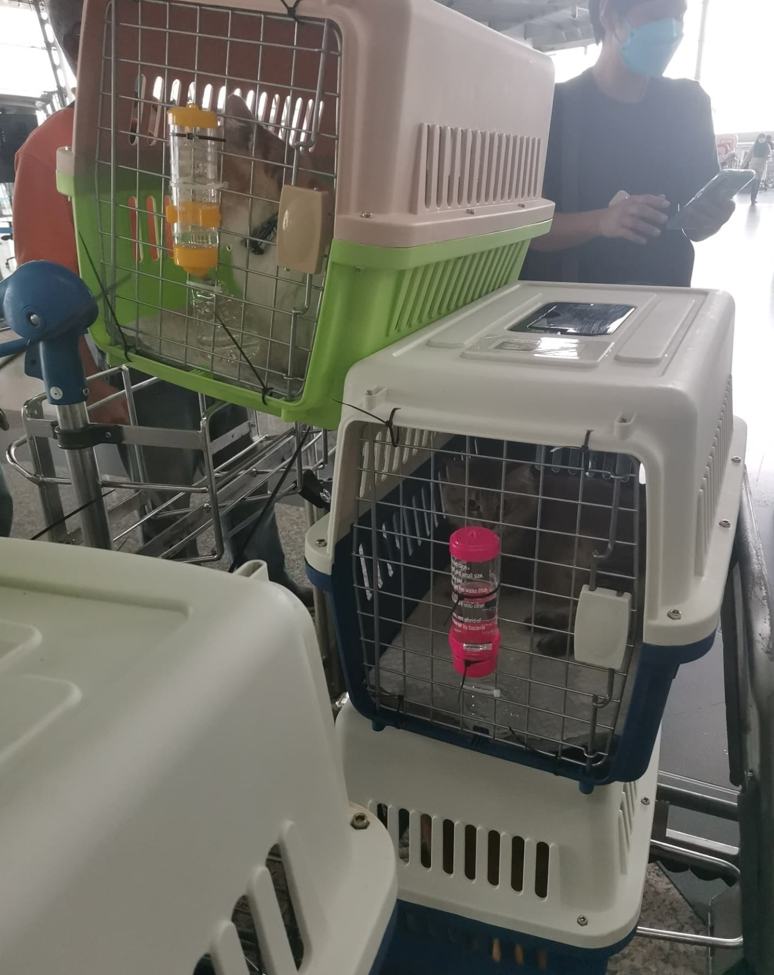 A netizen even took the chance to share with fellow pet owners who can't bear to part from their pets, the procedures and costs of flying these furry beings, specifically from Sandakan to Kuala Lumpur. Sheena Rashid Kamsiran shared in a separate post that of the available flight services in Malaysia, only Malaysia Airlines is pet-friendly onboard.
Sheena shared that the overall cost involved for the flying of her pet from Sandakan to Kuala Lumpur came to a total of less than RM300. She also reminded fellow flight goers to get their 'cat affairs' done two weeks before the flight is due to take off. The full procedure here.
For more stories like this, follow us on Facebook!
Also read: LATEST: A confirmed COVID case has already been detected on the first day of Land VTL with SG