Washing dishes is one of the most dreadful household chores at home because it is incredibly tedious and time-consuming. Not to mention how the dishwashing liquid may irritate your hands and cause your skin to dry up. However, will you be willing to do the dishes if you're receiving an average higher wage? If your answer is yes, then you're in luck because this Chinese restaurant in Pavilion is offering a salary of RM3k to their dishwashers!
Popular Sichuan cuisine restaurant Tai Er is opening its first branch in Pavilion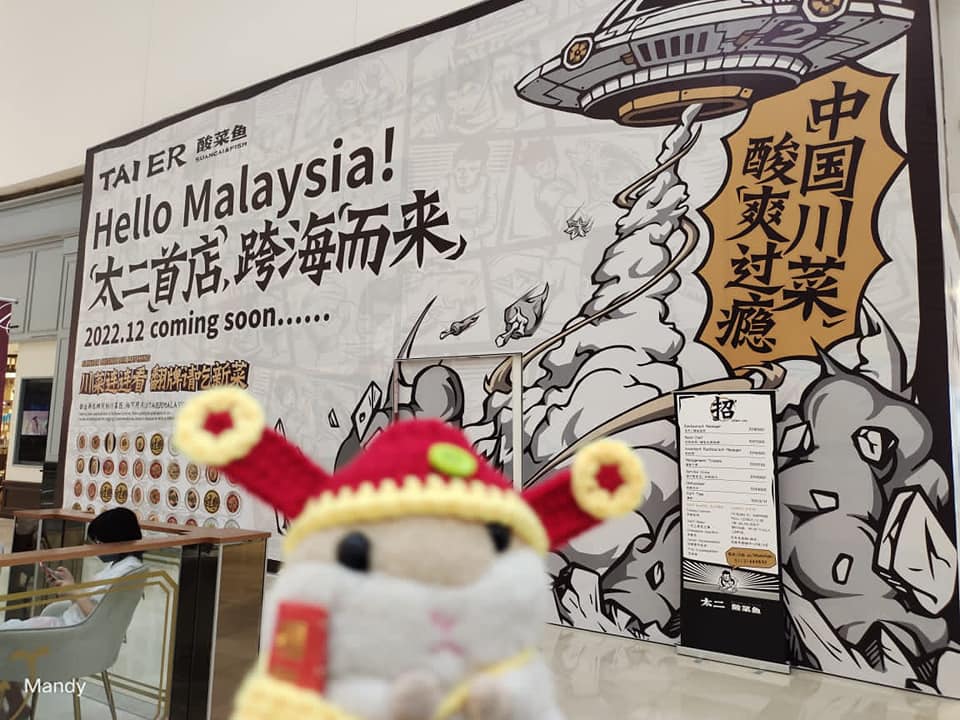 Tai Er is a popular Sichuan cuisine restaurant that serves sour and spicy fish. Established in 2015, they currently have more than 400 branches all over the world. According to Viral Cham, the restaurant received an overwhelming amount of positive feedback when it first opened in Singapore last year.
Recently, the Chinese restaurant announced that they would be entering the Malaysian market soon. Their very first branch will be opening in Bukit Bintang's famous shopping mall, Pavilion Kuala Lumpur.
The Chinese restaurant offers RM3,000 per month for washing dishes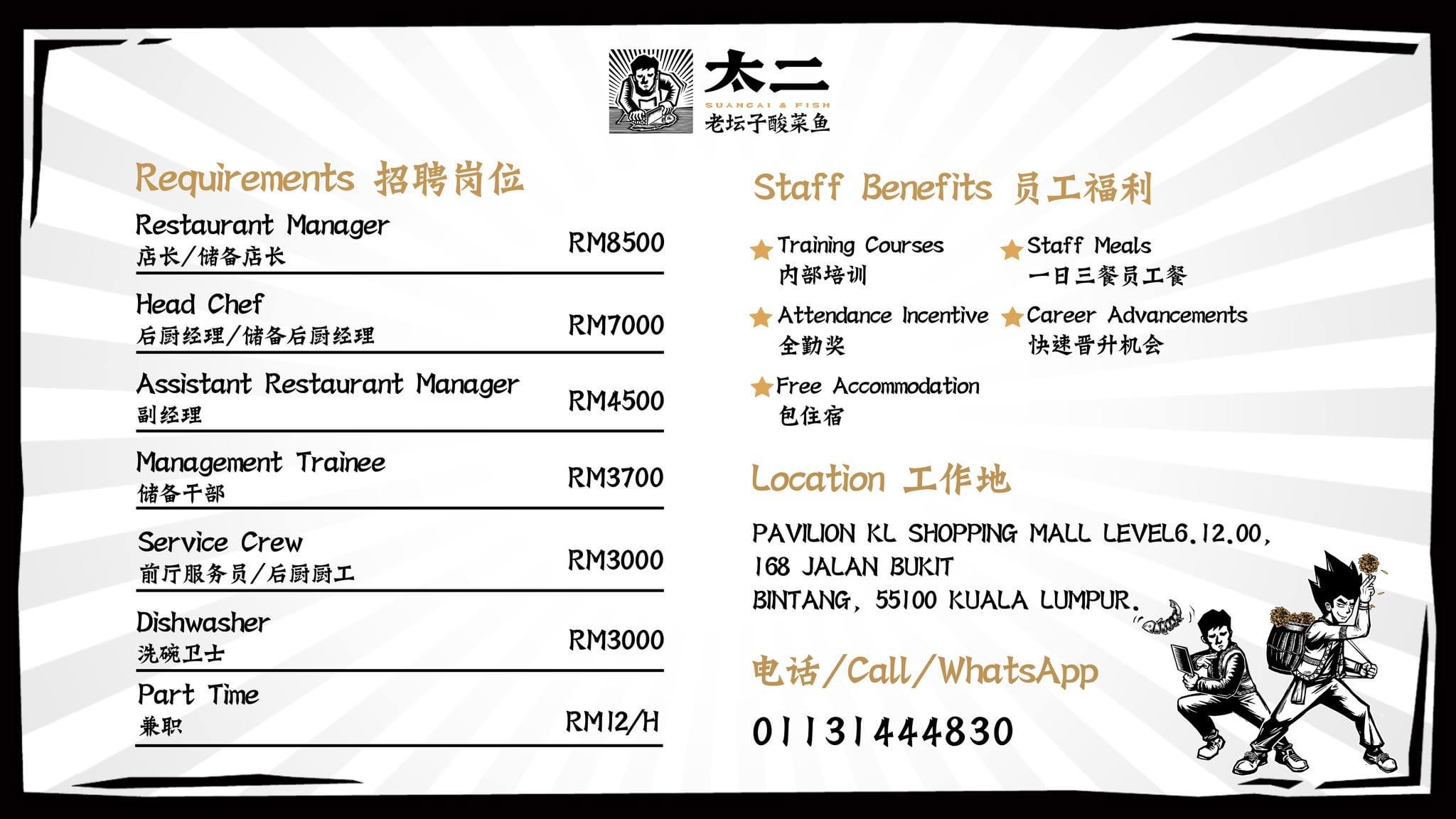 In preparation for the new opening, the restaurant has put up signboards and banners mentioning that they are recruiting staff members. Several positions are available, including a restaurant manager, management trainee, service crew and of course, a dishwasher. They've also posted their recruitment details on their official Facebook page.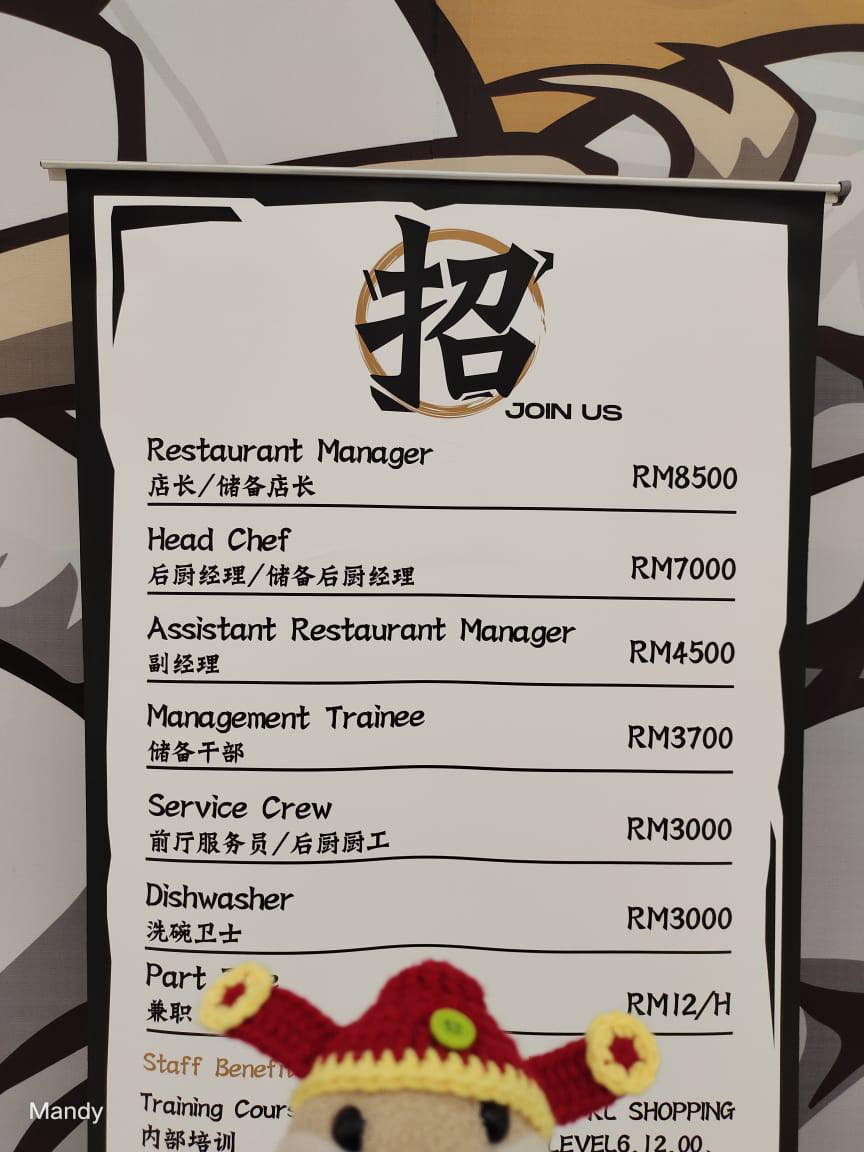 After being shared on the Malaysia Shopping Mall Facebook page, the post went viral as many netizens were surprised to see that a dishwasher is being offered that much salary.

Some are much more understanding of the provided wage as the job requires a lot more energy compared to the other positions.

We are definitely happy to see that companies and restaurants are taking the initiative to provide fair wages for their employees in Malaysia!
Tap here to give us a 'Like' on Facebook and stay up-to-date on the latest news!
Also read: Need a job? This local restaurant is offering iPhone SEs & shorter working hours to M'sians who join them as waiters