Perhaps one of the most frequently dispensed and reliably sound pieces of financial advice that we all have been given while growing up, is to always remember to spend within our means. And this is especially true when making decisions such as taking out loans or mortgages, which can lead to long-term financial commitments stretching years, if not decades.
M'sian man commits to 3 year loan to buy iPhone
Unfortunately in the case of one Malaysian man, this would be a lesson that he would have to learn the hard and expensive way. In a post shared by Facebook user Amirul Shafiq, he explained that one of his tenants had asked to meet him, to which he agreed to do so. Upon sitting down, his tenant told him, using the old Malay proverb "Terlajak perahu boleh diundur, terlajak kata buruk akibatnya". 
The proverb is typically used to forewarn others against saying or doing things without thinking, for it may lead to irreversible consequences. But just what exactly did the man do?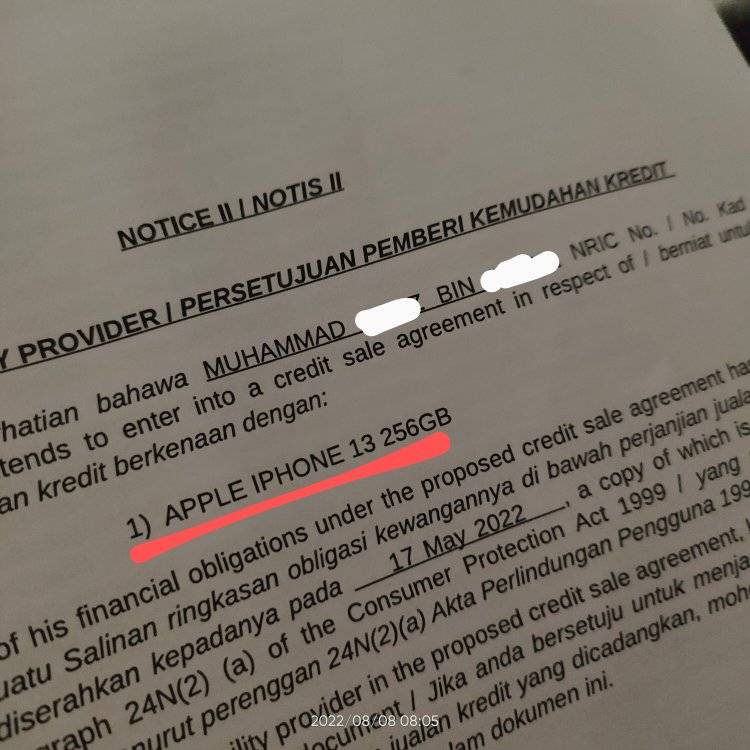 Well as they spoke, Amirul's tenant proceeded to show him a credit sale agreement that he had just signed on, and said that he felt burdened by it. Upon seeing the letter, Amirul had thought that the agreement had been for something like a motorbike.
"However, as I read on, I realised that it was a loan taken out for an Apple branded smartphone." he said.
More specifically, his tenant had taken out a credit sale agreement for the purchase of an iPhone 13 with 256GB storage. As of writing, that model retails for RM4,399 on the official Apple Malaysia website.
His tenant then said that he felt the loan wasn't worth it after he made some calculations two months into servicing the loan. According to Amirul, the man had taken out a 36-month loan period (3 years) to afford the phone. Assuming that the credit sale agreement was done without any interest, this would mean that Amirul's tenant was paying RM122.19 per month in installments.
"I don't know what he was thinking when he signed up for the loan. Had he met me before he signed on the loan, I would have told him that he shouldn't have done so.

They're selling a lifestyle. And typically, lifestyles with 'status' don't come cheap." Amirul points out.
Laments how burdened he feels by the phone
His tenant proceeded to turn to Amirul for help, and asked him what possible solutions he had for his conundrum.
"I didn't know what to tell him. As I myself have never studied a loan like this."
As Amirul goes on to describe using another Malay proverb, 'nasi telah menjadi bubur', and the damage has already been done.
His post, which has since gone viral across social media, has led to many netizens to advise the man to take this a lesson against biting off more than one can chew, especially where financial obligations are concerned.
"This kid's problem is that he has no clear idea as to why he even wanted to buy the iPhone at all. Maybe he was influenced by his circle, maybe he's trying to attract people around him with these things. It's sad to know people like this. Later on, they'll starve themselves, wind up with gastric, make life difficult for others. Yihhh."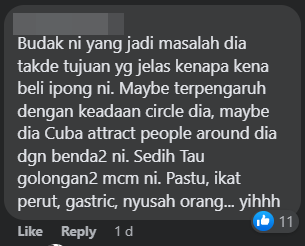 "This is the influence of lifestyle from social media. Nevermind the fact that you're poor, as long as you're stylish."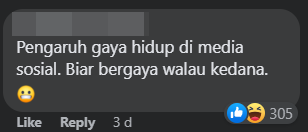 "Between wants and needs, practice moderation in your life. If you always follow your wants, you'll want everything. Think of your needs for the future too."
"Between needs and wants. Practice moderation in your life. If you follow your wants, you'll want everything. Who cares if you're using a brandless smartphone? As long as you're living debt-free."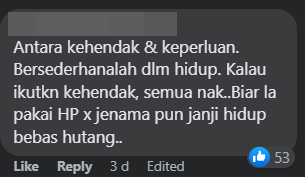 What are your thoughts on this?
Tap here to give us a 'Like' on Facebook and stay up-to-date on the latest news!
Also read: Migrant worker gets scammed out of RM1,000 after buying iPhone for his son, but only received a slab of stone instead