It has been reported by citizen journalists living in the Setapak and Wangsa Maju areas that a new apartment development in Taman Melati that's located in the vicinity of Kampung Wira Jaya has caught fire.
New apartment development catches fire in Taman Melati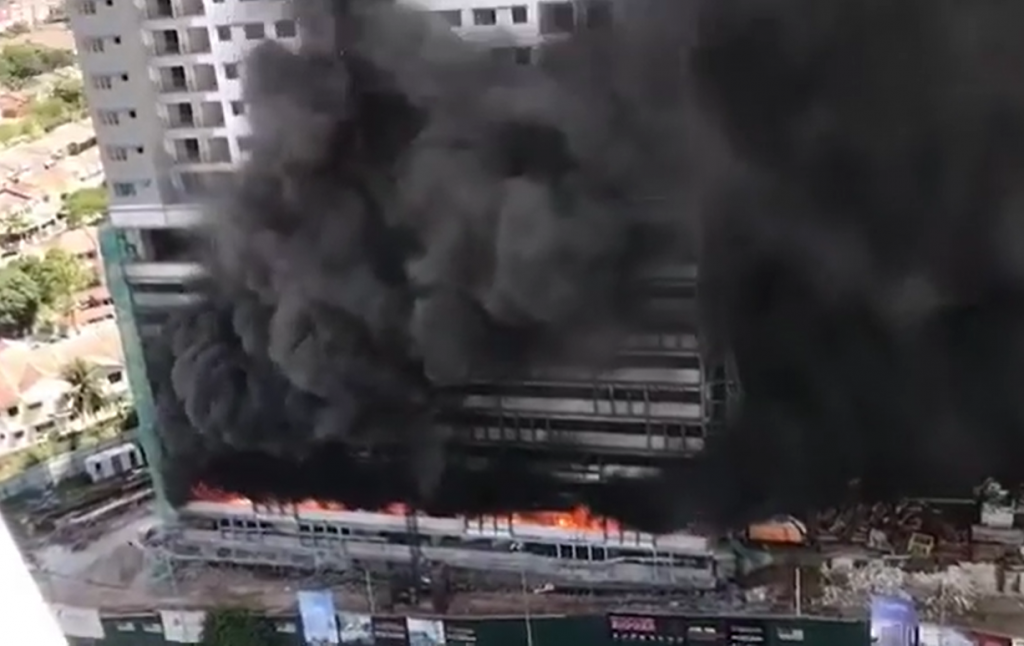 Video footage of the incident suggests that the fire had broken out around the lower levels of the apartment complex, engulfing what appears to be an entire floor of the building's parking basement.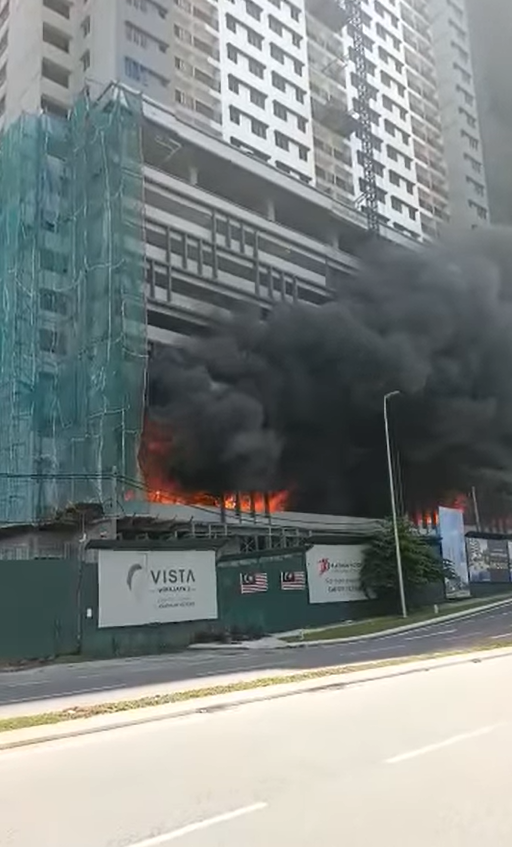 Flames and thick plumes of smoke could be seen erupting from the sides of the parking basement, clouding the neighbouring streets in a hazy miasma.
Fire occurred from the parking basement
Local fire and emergency services were dispatched to the location and had managed to bring the blaze under control, before extinguishing it completely. Initial photos circulating over social media shows that much of the affected floor had been completely torched by the flames, leaving charred debris in its wake.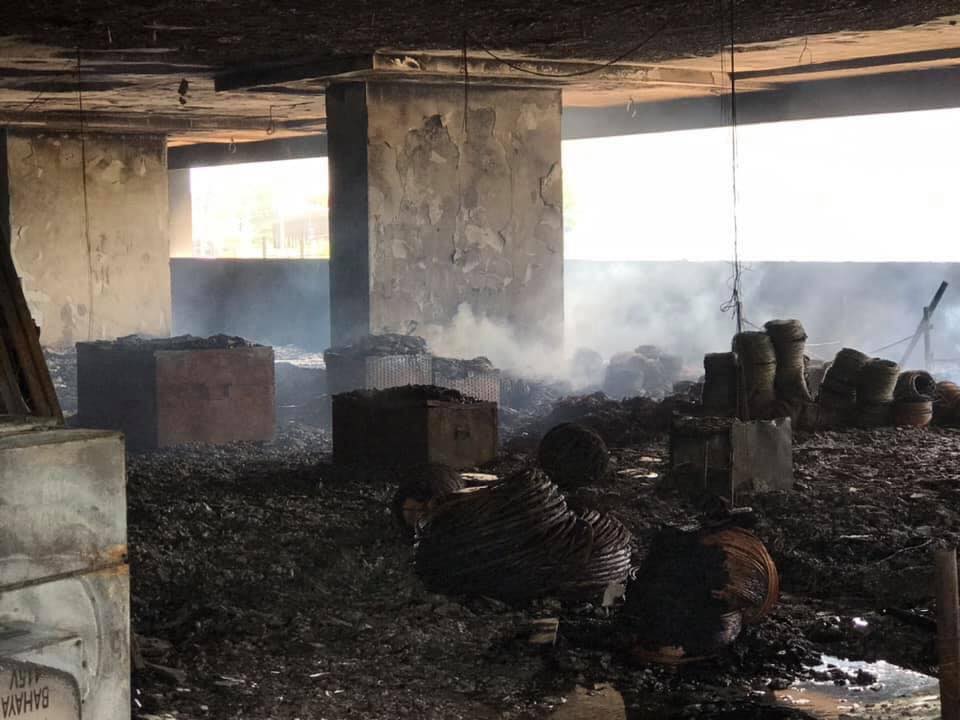 As reported by China Press, the fire was said to have started in the second floor of the apartment's parking basements, which had been used as a makeshift dormitory for labourers. Part of the basement had also been allocated to store construction supplies and materials. The exact cause of the fire remains unknown. 
The fire was said to have started sometime at around 11:11am and burnt down an area of roughly 50 x 200 sqft, before being put under control at 11:51am. Thankfully, no injuries or causalities were reported as a result of the incident.
Also read: M'sian job seeker gets schooled by potential employer for easygoing job application