Since it was announced that Thor: Love And Thunder has been yet again postponed until further notice, many M'sian Marvel fans speculate what might be the reason behind these delays. Some figured that it might be new-found LGBTQIA+ elements that do not sit well with the Malaysian censorship board. One netizen, however, has another theory foreseeing that the new Thor movie may never make it into the country.
Possible reasons why Thor was delayed indefinitely
After watching the recently released Marvel flick in Singapore, a netizen shared his speculations about why the movie may not be screened in Malaysian cinemas. According to the post, this was his exact thought right after he finished watching the film.
"It will be very, very difficult to screen this film legally in Malaysia."
What exactly is the reason though? 
Many Marvel fans have spectulated that the continuous postponements were due to a moderate impact of nudity in the film. One of the scenes shown in the trailer featured the lead character himself, Thor, quite literally butt-naked in front of a crowd.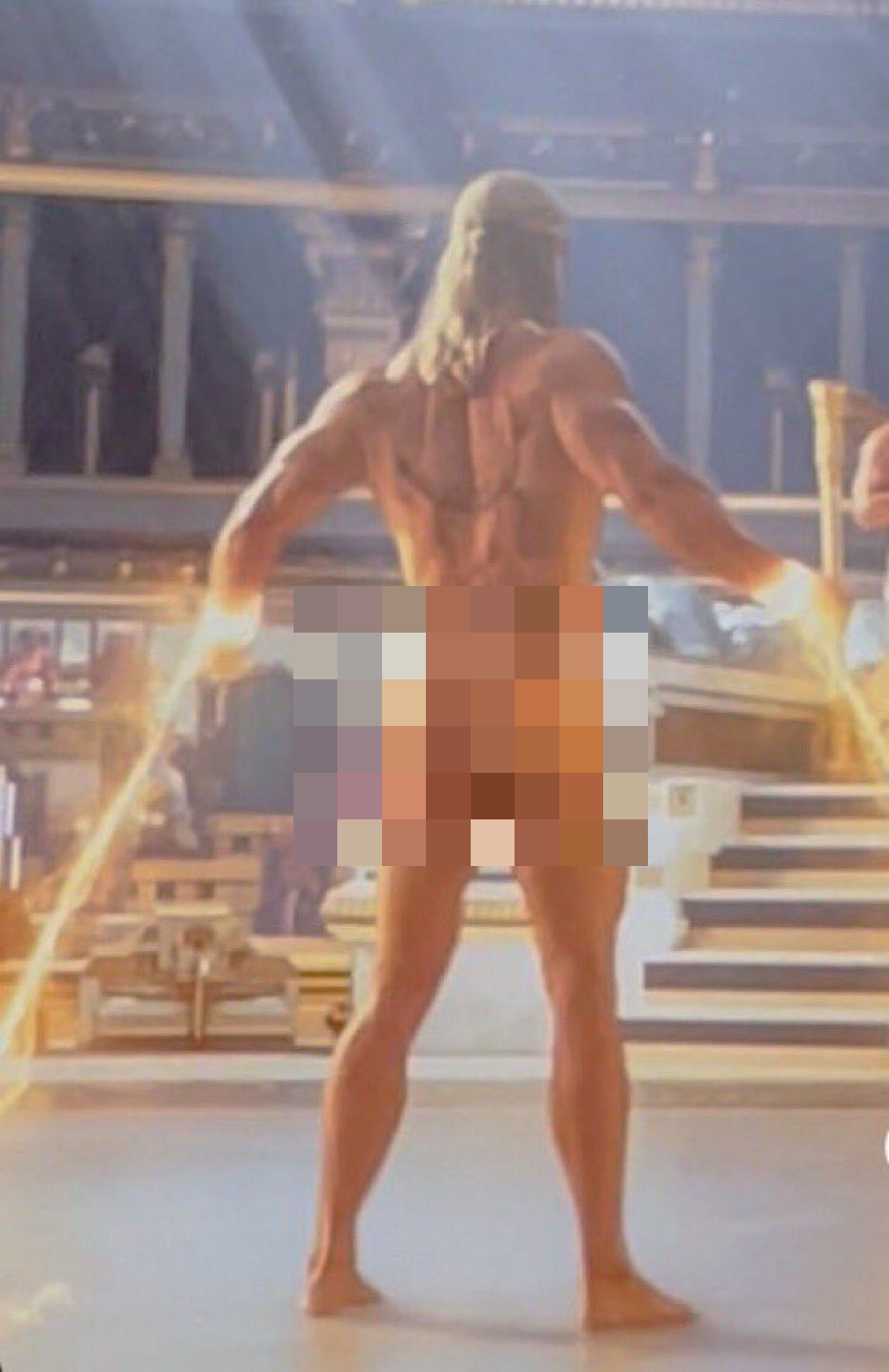 Another plausible theory of why these delays occurred is because of the sexuality of the character Valkyrie. In Thor: Ragnarok where she was first introduced, the actress and the director already confirmed that her character is bisexual, which may ruffle some feathers in more conservative markets such as Malaysia. 
However, the netizen claimed that these two elements can be censored easily and do not have much impact on the plot. 
The villain may the main reason
As Marvel fans know, the latest addition to the Thor franchise features a new supervillain named Gorr the God Butcher, who is played by Christian Bale. According to the netizen, the antagonist may be the real reason behind all of the delays.
He said that the character's entire backstory, agenda, scripts and experiences were meant to insult religion and the notion of Gods. As clearly shown in his name, Gorr's objective was to eradicate deities such as Thor, and suggests that Gorr may also do so to other pantheons. 
"Not only does Gorr deny the existence of God, but he also questions the necessity of the existence of deities," the netizen said. 
Although the plot is fictional, the antagonist's viewpoint presents conflicting beliefs to Malaysia's cultural and religious backgrounds. Moreover, the sensitive elements surrounding Gorr are very crucial to the storyline, which may potentially have made the movie more difficult to be approved by the Malaysian censorship board. 
But of course, this is merely a fan theory that should be taken with a grain of salt. As of now, Malaysians are still remain uncertain as to the main reason behind the indefinite delay of the blockbuster hit, with the Malaysian Film Censorship Board (LPF) having yet to release a statement on the matter. 
Tap here to give us a 'Like' on Facebook and stay up-to-date on the latest news!
Also read: LATEST: Thor, Love and Thunder's release in Malaysian cinemas has been delayed indefinitely