Squid Game is the latest buzzword on social media, trending with 200,000+ tweets and soaring to #1 on Netflix. If you're a binge-watcher (like me), watching till 4AM in the morning and waking up to your 9-5 job the next day, I suggest you freeze some quartz facial roller in the freezer for your puffy face.
*Spoiler Alert* if you don't have 9 hours to spare, keep on reading!
Here's the gist of the show: How far will one go when he/she is deeply in debt? Perhaps, desperate enough to play rounds of children's games that come with life-and-death consequences. For 45.6 billion won, 456 people risk their lives in a mysterious survival competition.
This show is not for the faint-hearted.
Hit filmmaker and director Hwang Dong-hyuk is not shy when it comes to depicting bloody scenes in these cutthroat competitions. Gory and violent, this drama pits desperate competitors with large debts through six traditional South Korean children's games, with dozens of people eliminated each round. Elimination means being shot to death and carried away in a present-looking box slash coffin.
2. You are not ready for the plot twist.
Right from the start, I smell this old, feeble man from my couch. Player 1, who can barely remember his name, yet seem to be familiar with all the games. Well-played old man, or should I say, mastermind?
3. The Game's Brutal, But The World Out There Isn't Any Better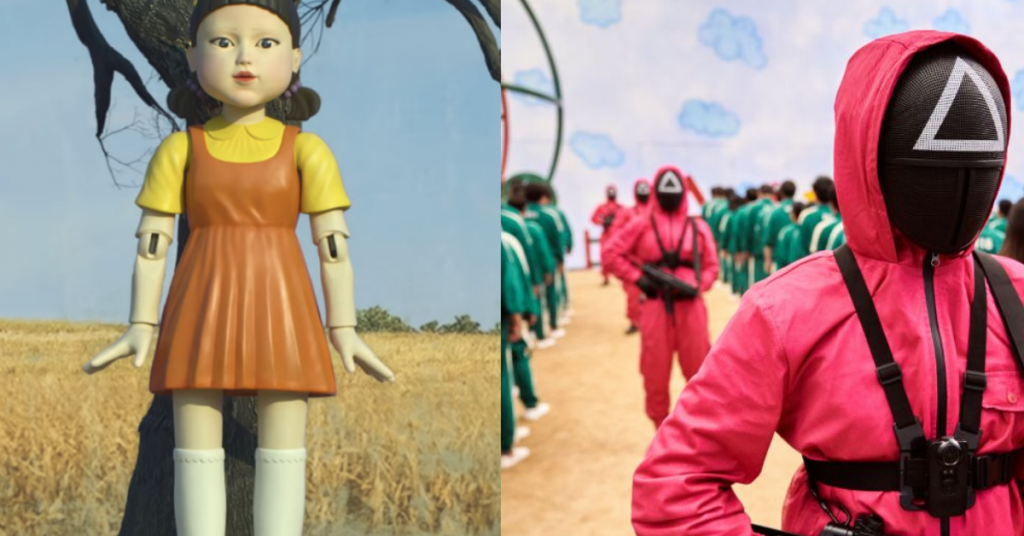 After the blood-shedding Game 1, the competitors voted collectively to terminate the games. But once back in the real world, they were again weighed down by their financial distress, which eventually drove 93% of them to voluntarily re-enter the game. The playful yet life-threatening drama shows the measures people are willing to go, as far as killing others just to save themselves. As Olivia Rodrigo says, it's brutal out here.
Overall, it's a great show to binge on if you're looking for some covid-free thrill, as we are still semi-stuck at home. Personally, I love the music, sound design (10/10) and art direction. And did I mention, Jung Ho-yeon is so gorgeous! I'll give this drama a 7/10 (they should hire better VIPs to act).
Have you watched Squid Game? Tell us what you think in the comment below!