Traffic congestion is a nuisance to road users, especially for those who are rushing to go somewhere. There are plenty of factors contributing to heavy traffic, such as car accidents, construction zones, traffic waves… and other irksome reasons. We understand that social media is at its peak of influence, and there are many creative content circulating online. Therefore, it is no secret that many influencers would do anything for clout, but to what extent?
Three Mustang drivers stop in the middle of Jalan Tun Razak, claims cars were 'out of petrol'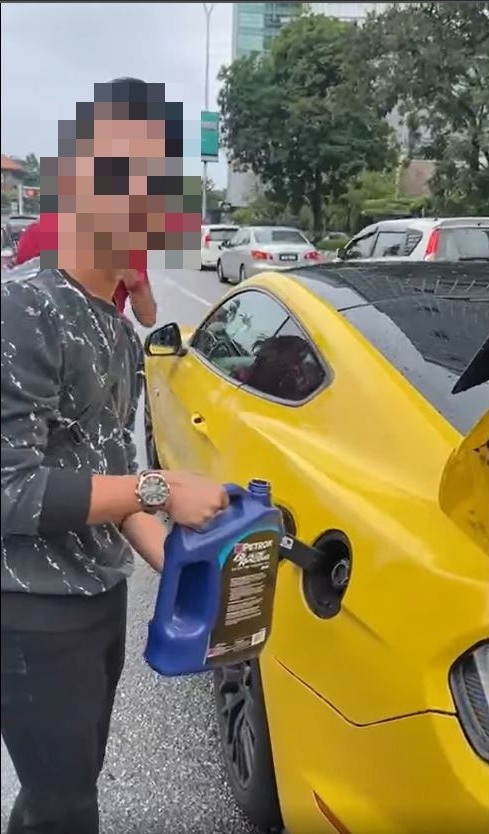 A video recently posted on Inforoadblock Facebook page showed three Mustang drivers stopping their luxurious sport cars in the middle of the fast lane. The incident occured on a congested Jalan Tun Razak in Kuala Lumpur, which subsequently blocked many automobiles behind. The video continues to reveal that the yellow Mustang ran out of gas, and the driver's companions, who were driving the orange and red Mustangs, parked behind him.
Instead of refueling promptly, the driver engaged in a conversation about money with the person recording the video.
"My fuel has run out la bro, I have no more money bro. Pay for road tax also need RM20,000 already bro," said the yellow Mustang driver.
Then, the person recording replied how embarrassing it is to be caught out on the road with a Mustang that had run out of fuel, and recommended the driver to rent instead. The driver replied "You can rent it?", followed by the person recording saying "Yes got, it's really easy."
Many were doubtful and accused the drivers of putting on a show
The entire video left people skeptical of the scenario, and the truth behind it. Inforoadblock posted a caption translated to:
"If the car broke down, just pull over to the side, not stop in the fast lane. Curious, you drive a fancy car but do not have enough money to fill your tank? Do not make stupid content that cause inconvenience to others bro…"
Many netizens were also furious at these Mustang drivers for bringing about the congestion behind by stating their thoughts.

"Expensive hobby, and acting as a rich person, but no money to fill up his gas tank. What an embarrassment to the Mustang gang."

"He did not intend to refuel. The car has fuel, and he was only making content. It was his fault that there was a heavy traffic. Wanting to refuel his car, but no oil funnel, so how was he supposed to fill up the gas? He just wanted to show everyone that he was driving a Mustang. Even the village people knows that this is a ruse."
"These kinds of people do not care as long as they look cool. Only bringing inconvenience to others."
It has been alleged that the cars featured in the video did not actually belong to the individuals in question, but were in fact rented from a car rental company. A photo appears to show the same yellow Mustang with the identical number plates parked with a fleet of other rental vehicles.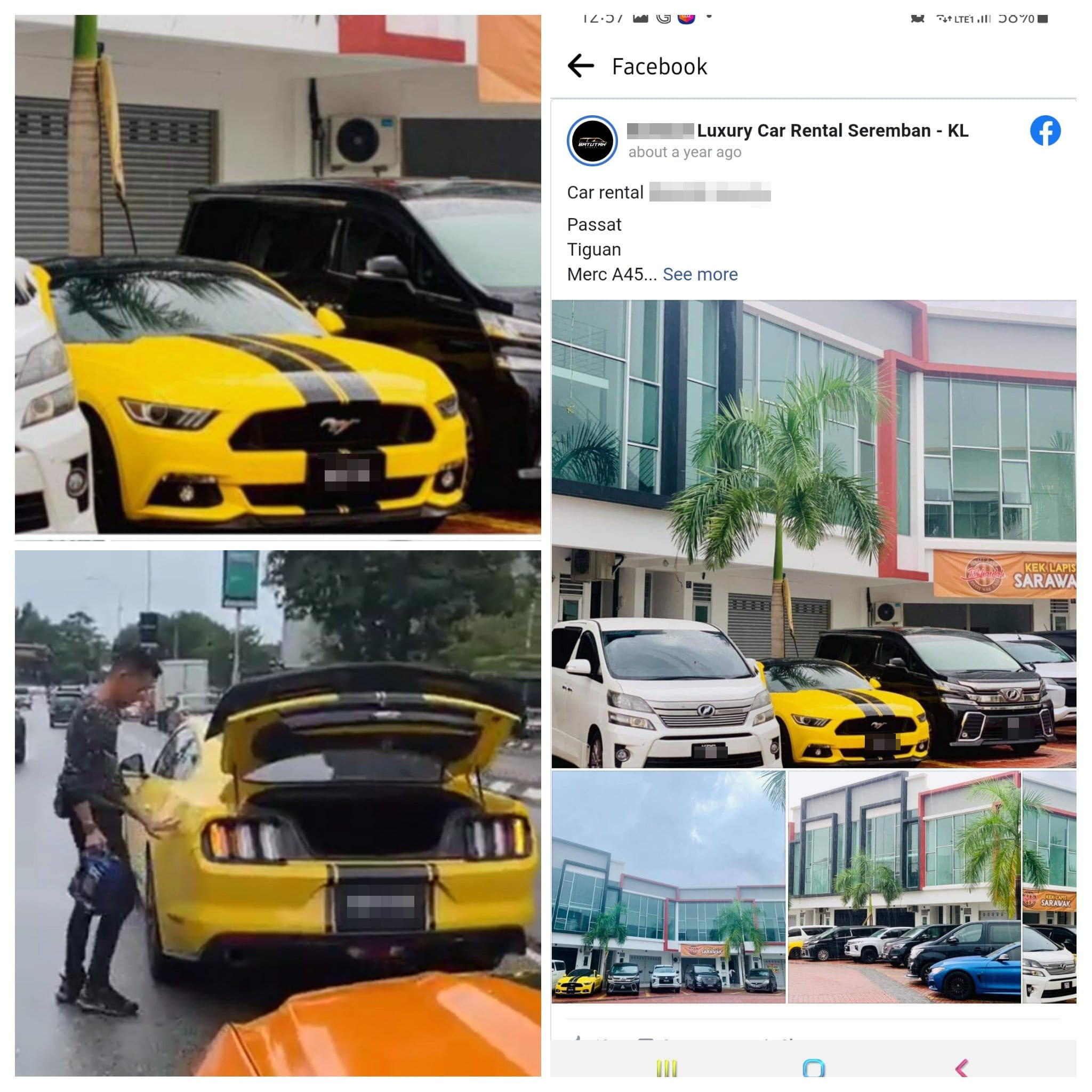 Whatever the case may be, it is always important to be considerate of other people when it comes to driving, and avoid pulling any dangerous stunts that may endanger the lives of not only yourself, but those sharing the road with you.
For more stories like this, follow us on Facebook by tapping here!
Also read: Japanese man opens nasi kandar shop in Tokyo with recipies inspired by Malaysia, becomes sell-out hit with locals!