Theme parks are one of the liveliest places filled with the young and the young at heart. With the wide array of theme parks available here in Malaysia, it does not come as a surprise that some are more frequented than others. Over the years, a handful of theme parks has faced the unfortunate fate of permanent closure due to poor performance in revenue. And Movie Animated Park Studios (MAPS) in Ipoh is one of the most recent casualties to suffer the fate.
Netizens saddened by the current state that MAPS Ipoh is in almost two years after its closure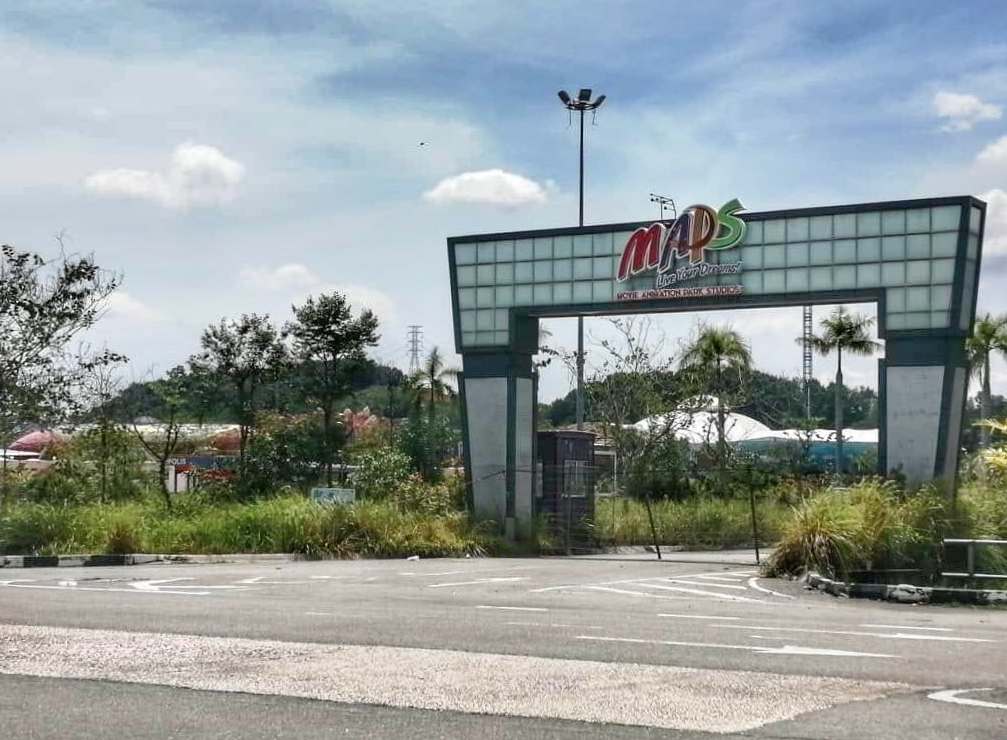 In a recent tweet by @viralperak, photos of the once lively theme park now exude an aura of gloominess. The tweet read; "MAPS Ipoh theme park, abandoned with no news or future plans. Sooner or later, it will turn into a spot for paranormal activities". Photos posted by the Twitter user show the current physical state of MAPS Perak. Its only occupants of the theme park's main entrance were overgrown grass and fallen trees.
Several Malaysians replied to the original posting, expressing feelings of both sadness and pity for the theme park which has been operating for 3 years before its closure in 2020. A netizen commented that it is such a waste that MAPS is now abandoned, as the theme park's location was strategic and that the idea behind MAPS was good, all it needed was a little revamp. The Twitter user followed to ask if MAPS will face the same end as the infamous Mimaland that is now covered with overgrown trees.

Another commenter expressed that MAPS was a fun place to be at while it lasted. But unfortunately, it had to shut down permanently.

Amidst the feelings of nostalgia, few joked that the abandoned MAPS can be turned into a haunted house and that man-made haunted houses in theme parks are no longer needed, as MAPS has turned into one.

MAPS Perak: From a two-year delay in launch to a three-year life span to dust
A joint venture between Perak Corporation Berhad and the Sanderson Group, Movie Animation Park Studio was due to open its doors to theme park goers in 2015. However, its opening was later put on hold until two years later in June 2017. The once ambitious vision of becoming Asia's first movie animated theme park soon turned into a nightmare when the attraction suffered a great loss in revenue until its closure in early 2020.
Upon completion, the MAPS project which cost a grand total of RM520 million had more than 40 attractions in six different themed zones throughout the park. Although the theme park opened its gates in June 2017, it is said that it was only 96% complete at that time. Will MAPS Perak suffer the same fate as Mimaland or will a tycoon take over and turn it into another dream come true? That remains to be seen.
For more stories like this, follow us on Facebook! 
Also read: LATEST: Najib turns down RM100 million property offer from govt, says 'people come first'