As one of the top tourist landmarks in Malaysia, Genting Highlands offers a myriad of different attractions for all ages and welcomes over a million visitors annually, with the number continuously increasing after the opening of its latest SkyWorlds Theme Park. Understandably, many of them include families who are looking to enjoy a quick getaway from the hustle and bustle of the city.
With that said, one family's recent holiday up the chilly peaks wound up turning into a nightmare, when they fell victim to thieves that had apparently been operating in one of Genting Highland's parking basements.
M'sian's family vacation turns into a disaster after realizing their tyres were stolen
A Malaysian man named Chin took to Facebook to share how a family vacation that was supposed to be enjoyable became ruined. He wrote about what happened in Resorts World, Genting where he and his family were staying on the paultan.org page.
In the post, Chin shared two photos showing how the culprit removed and stole two original 18″ wheels of his Kia Optima, leaving only the disc brakes mounted off the ground on what appear to be bricks.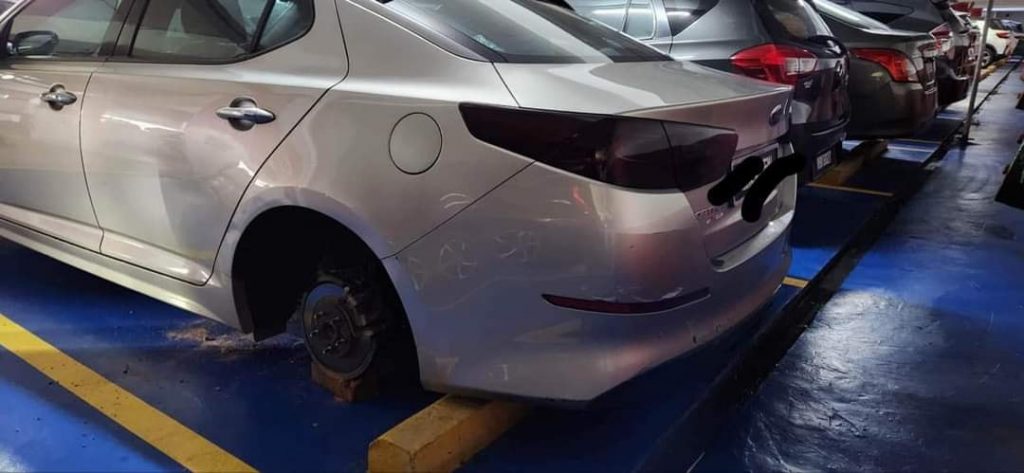 "Things like these happened sometimes, but please be careful where you park your car. They might have stolen a pair to sell it," he wrote.
The situation happened inside the paid parking lot of Resorts World, Genting. Chin and his family noticed their tyres went missing less than 18 hours after spending time inside the mall.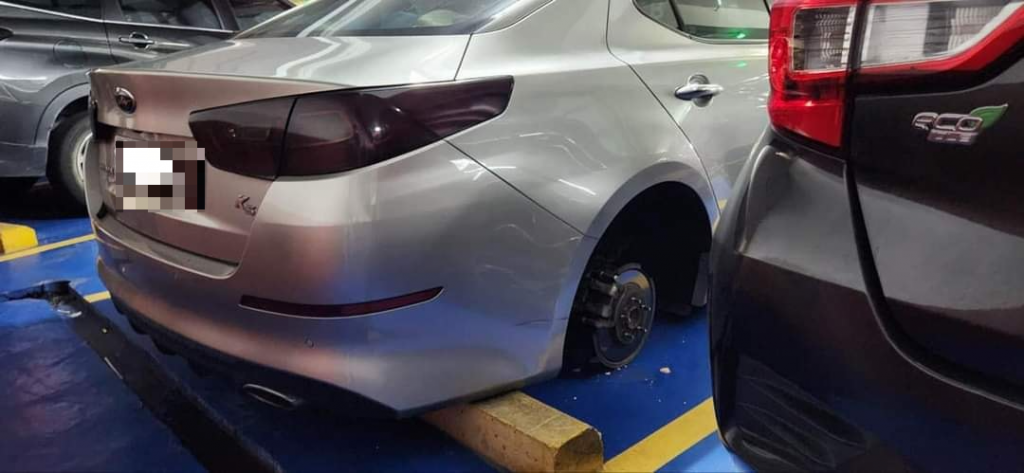 They then reported the incident to the authorities at Resorts World and filed a police report. Chin questioned the lack of CCTV cameras as there were only a few installed at the entrance and exit. Moreover, he revealed that some of the departments kept pushing the responsibility to another, even though the family spent good money on this trip.
Situation not handled well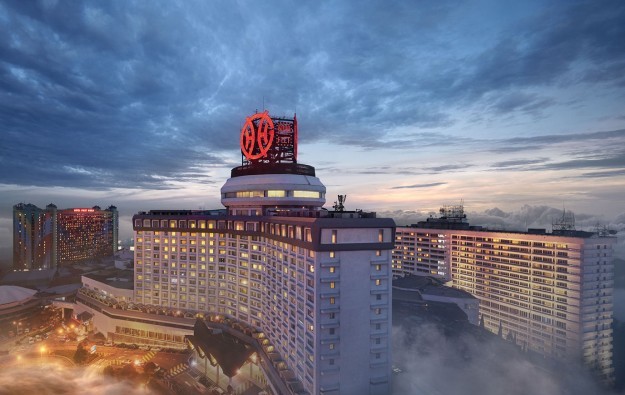 Despite the family's complaints and feedback, they have still yet to receive any response or compensation from the authorities. Given their situation, they asked for transport to leave the place as soon as possible so Chin can send his car for repair. He eventually managed to deal with his foreman and replaced his car with temporary tyres.
" If I keep waiting for them, I wouldn't get my car fixed."
Speaking with Wau Post, Chin said that he was still waiting for a formal reply and reimbursement on the matter from the authorities. Contents from an email he received from Genting that were sighted by WauPost indicates that such queries require two working days to process, or 7 days for matters that require investigation.
After the ordeal, he said that he and his family were scared and mentally exhausted. He asked how anyone has the same confidence in travelling to Genting again with cases like this.
As of this moment, Chin is currently still using temporary rims and is unable to afford any new ones. He has also urged those who are in possession of any original Kia Optima rims to reach out to him if they are interested in selling them on.
Tap here to give us a 'Like' on Facebook and stay up-to-date on the latest news!
Also read: SG man's Honda Civic Type R gets stolen from Genting car park, recovered in Sepang apartment days later