A Singaporean man reportedly had his Honda Civic Type R Fk8 sportscar stolen from the Genting Highlands car park after he had travelled up to the popular vacation destination last Saturday (July 16th 2022). In speaking with Singaporean portal Mothership.sg, the owner of the Civic Type R who was known only as Damien, said that he had left the vehicle in the Sky Avenue car park, which is shared with the neighbouring First World Hotel.
SG man's Honda Civic Type R Fk8 stolen from Genting Highlands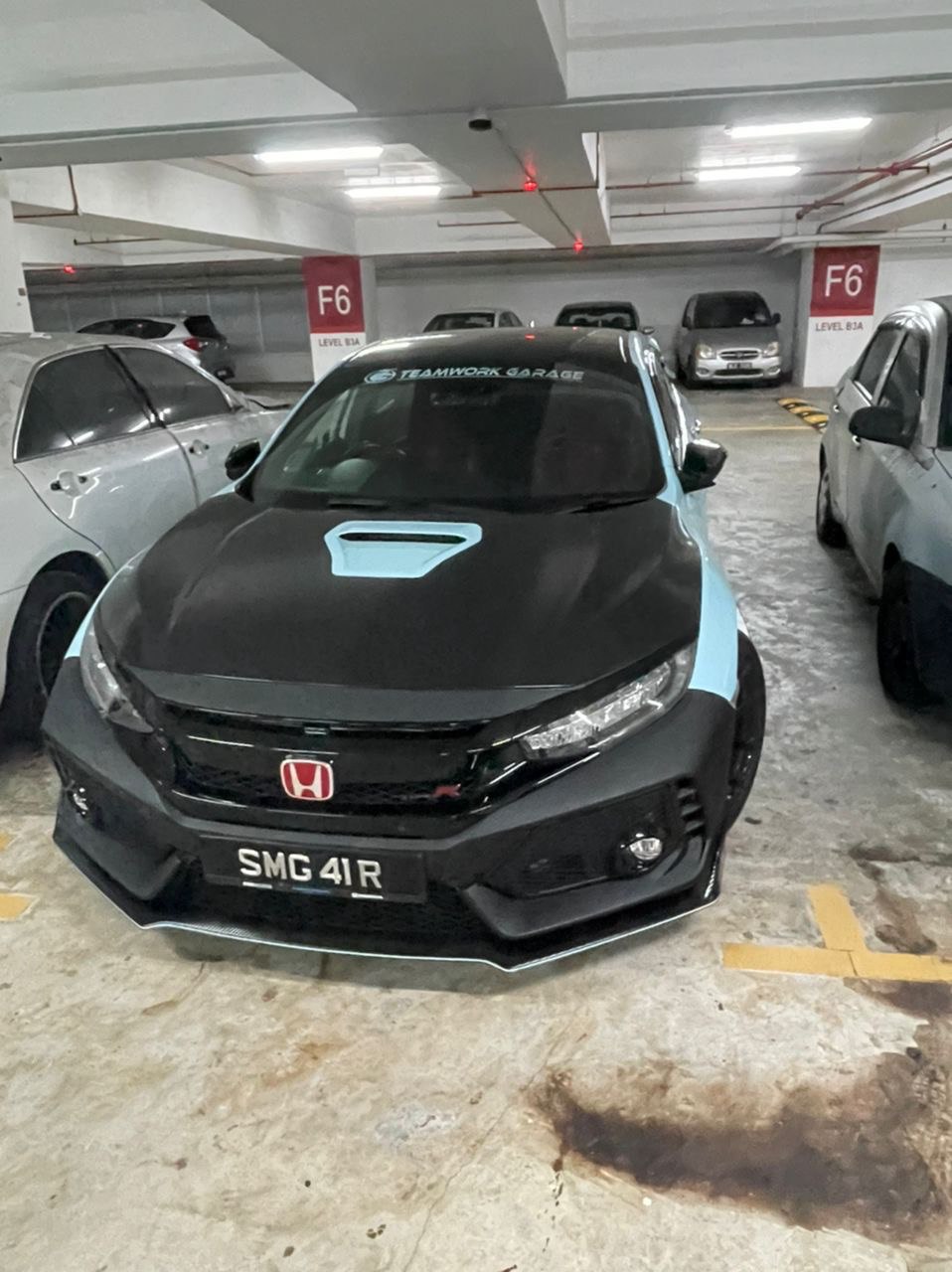 At the time, Damien said that he had been staying at the hotel with his girlfriend when they had visited Genting with a group of 6 other friends over the weekend from July 15th 2022 to July 17th 2022. The powder-blue hot hatch was parked close to a lift lobby, next to a pillar marked B3A on July 15th 2022, after the couple arrived at around noon.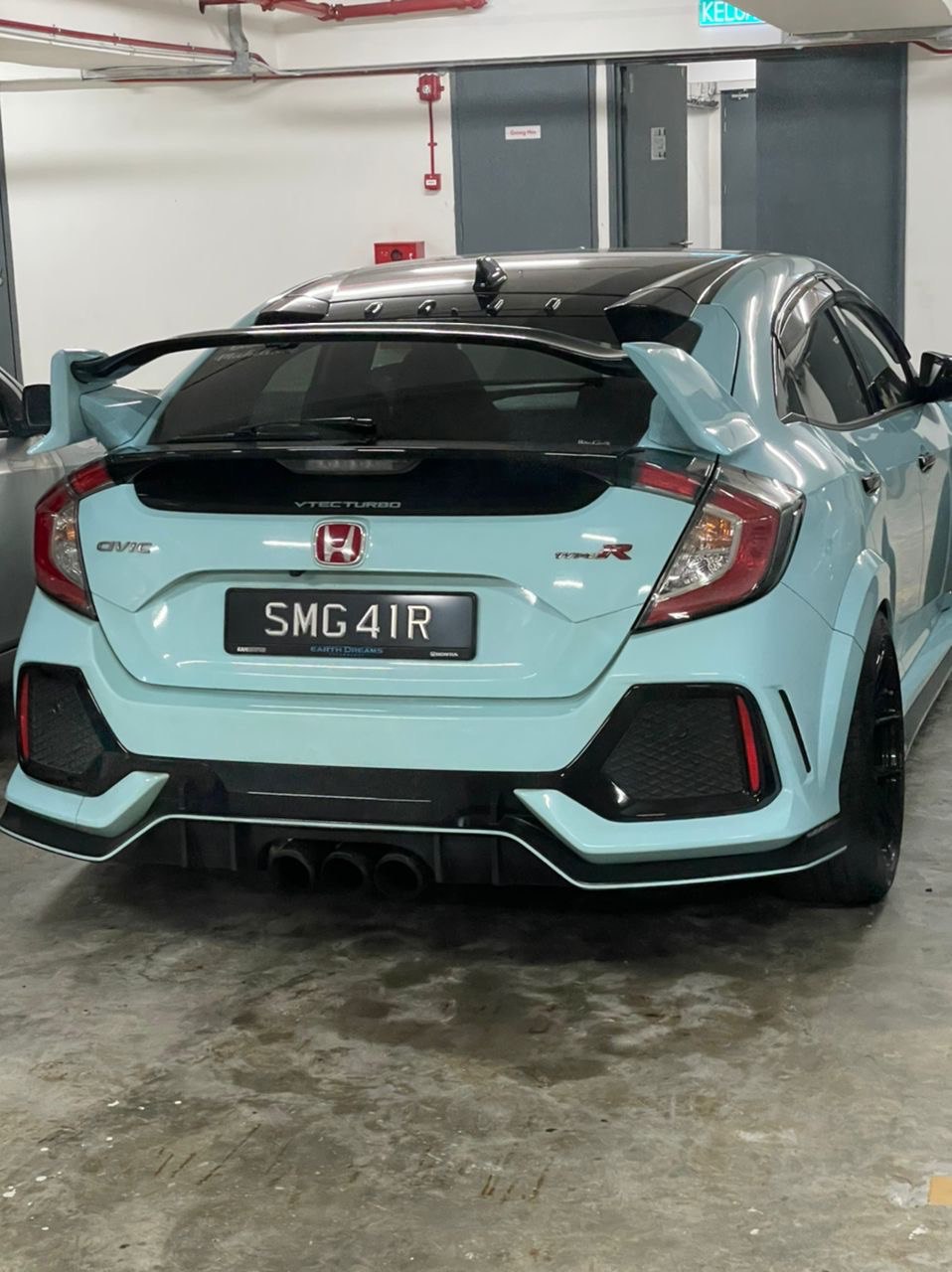 Damien would only come to discover that his car had gone missing a full-day later on July 16th 2022, when he went to the parking bay to collect it as their friends had intended to head to the nearby town of Ghotong Jaya for a meal. At first, he had thought that he had forgotten where he parked his car, and asked a friend to drive around the car park in hopes of stumbling on his vehicle to no avail.
He then contacted the car park's management for help, who sent out five of their employees on motorbikes to canvass all levels of their parking basements. Despite spending over two hours with his friends to try and recover his car, Damien said that they eventually came up with nothing.
Tried to bring the matter to First World Hotel, but they were 'not helpful'
Coming to terms with the fact that his Honda Civic Type R was most likely stolen, he tried raising the matter to the First World Hotel management but claims that they were 'not helpful at all'.
"When we first reported the theft, they literally replied: Oh? Your car hilang (missing)? Report police there, lost items are not our problem," he recalls.
Local authorities were only able to obtain close-circuit television footage of Damien's car tailgating another vehicle as it exited from the hotel's car park, as well as a clip of it being driven down the Genting Highlands mountain pass at 2.43am on July 16th 2022. Damien estimates that his car is worth around SGD $220,000 (RM 703,578.87).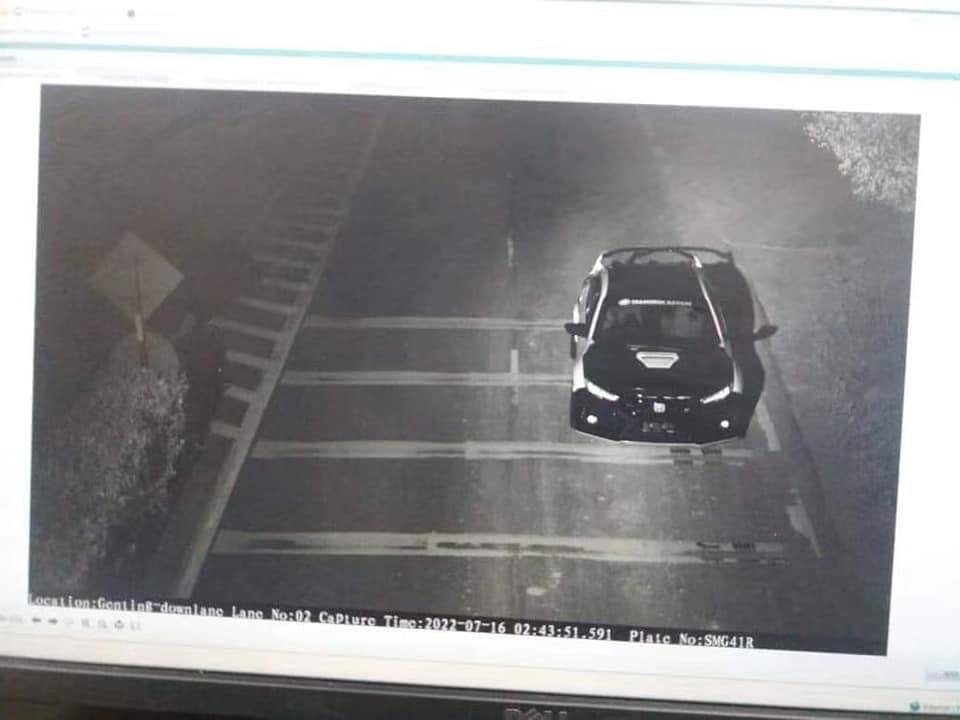 Local authorities say they have recovered his car
However according to an update by local paper Sin Chew Daily, the very same powder-blue Honda Civic Type R Fk8 has apparently been found in a Sepang apartment. Quoting Pahang state police chief Datuk Ramli Mohamed Yoosuf, the recovery efforts came about from a joint collaboration between the Selangor State Police and Pahang State Police intelligence networks.
The team received a breakthrough in the case when a security guard working at the Sepang apartment noticed a suspicious looking Honda Civic Type R Fk8 in the parking basement, and decided to alert the authorities after noticing that it was the same shade of blue as the one reported missing over social media. The thief had apparently tried to conceal the identity of the vehicle by attaching a number of racing decals, as well as removing its registration plate.
Upon arriving at the scene, authorities were able to confirm that the Honda Civic was indeed Damien's. At this point in time, the authorities are now working to track down the identity and whereabouts of the thief. The case will be investigated under Section 379A of the Penal Code for vehicular theft.
The car appears to have since been repainted from its original powder blue colour into white, with Damien telling Mothership.sg that the thieves had removed 18-inch rims, a sound system, and car cameras from the vehicle. He will be returning with his parents to Malaysia on July 25th to retrieve his vehicle.
For more stories like this, follow us on Facebook by tapping here!