Chances are if you've been out and about lately, you will no doubt have noticed that the weather hasn't been as unbearably hot as it usually is. With overcast skies and heavy clouds hanging in the air, many of us have resorted to bundling up while working from home or in offices in a bid to keep warm, which isn't something that happens all that often in a tropical, equatorial country!
Sweater-weather & temperature drops to last until next week
As it turns out, this sudden drop in temperatures locally has been attributed to Malaysia entering the tail end of the monsoon season, resulting in cooler weather that will last up until sometime next week. In speaking with The Star, Universiti Malaya's Prof Datuk Dr Azizan Abu Samah said that this would lead to cold surges from winds originating in Siberia, where temperatures are now a spine-chilling -25°C. Consequently, this would bring down Malaysia's temperature by anywhere between 2°C and 3°C.
"We can expect cool and wet weather conditions until the current surge ends sometime next week.

"This will then result in clearer skies but thunderstorms can still occur," he said.
A quick check on the Malaysian Meteorological Department's forecast shows a prediction for rain and thunderstorms beginning from today (11th February 2022) up till next Thursday (17th February 2022) in Kuala Lumpur, with a minimum temperature of 24°C. He has also warned that the cold surges could potentially increase wind speeds over the South China Sea, producing waves as high as 2m to 3m, which can be dangerous for small fishing vessels.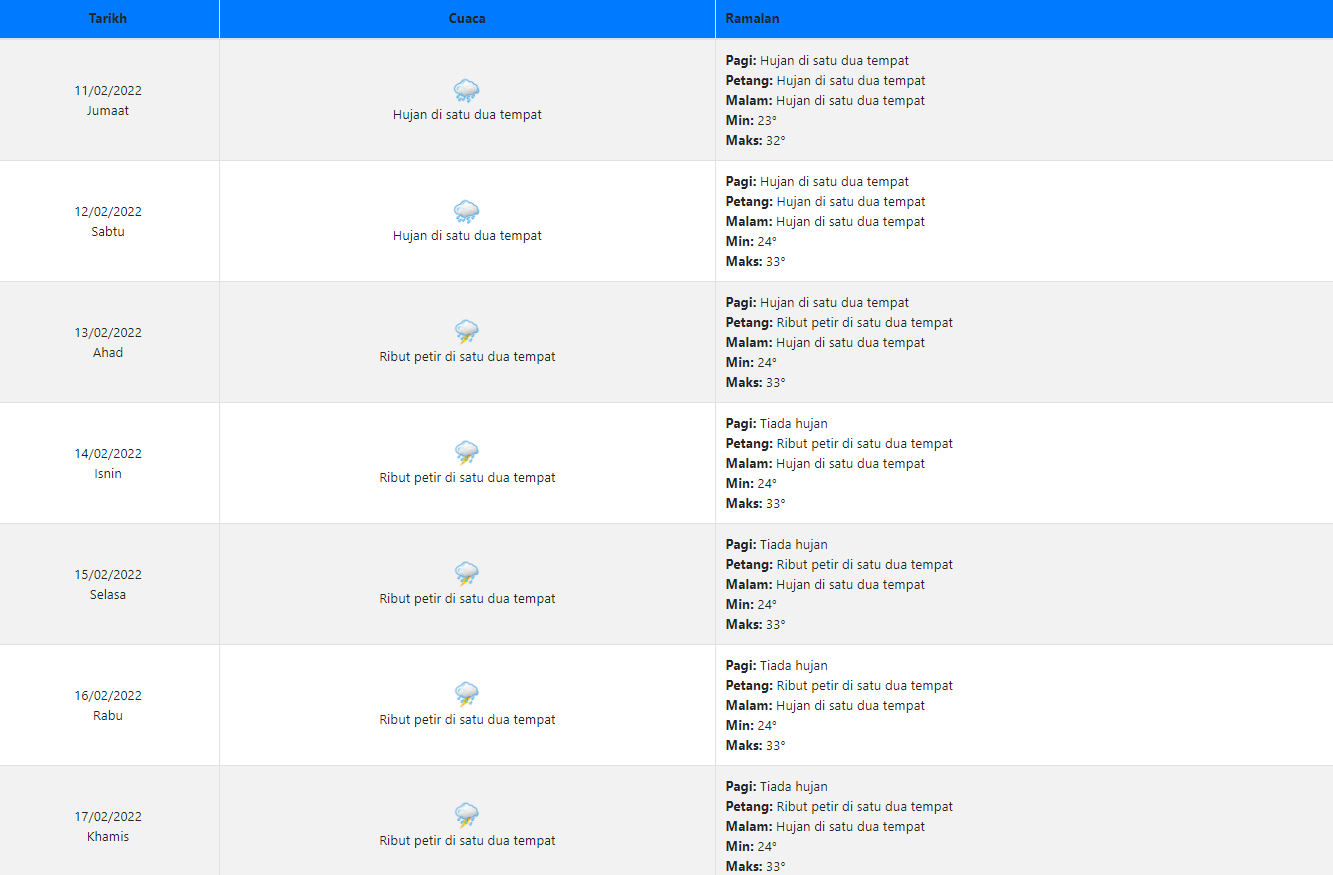 Thunderstorms and rain are likely in certain states
However, Azizan points out that a lack of daytime cloud cover due to the north-east monsoon could conversely cause a surge in maximum daytime temperature in locations such as Chuping in Perlis, which may record a high of 38°C or more.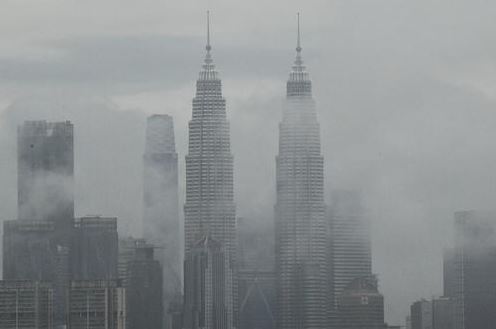 Incidentally, MetMalaysia director-general Muhammad Helmi Abdullah mentioned that there may be a high likelihood for the occurrence of thunderstorms in states such as Kelantan, Terengganu, Pahang and Johor, as well as in Selangor, Perak and Melaka, with heavy rains and strong winds. Humid conditions are expected for East Malaysia, while Perlis, Kedah and Penang will likely see drier weather.
Malaysians are advised to visit the department's website at met.gov.my, their official social media pages, or the myCuaca app for more information on local weather.
For more news like this, follow us on Facebook!
Also read: WATCH: Malaysia school turns "longkang" into home for hundreds of fish