Safe spaces for women doesn't stop short of the physical world by means of creating facilities such as female-designated parking spots, or train carriages on public transport. With sexual harassment and violence now extending even into the virtual space, it is equally important that efforts be taken to protect potential victims from such crimes, especially given how prevalent Internet adoption rates are among children and pre-teens.
M'sian woman harassed by man who offered RM5K for her to watch him masturbate
Twitter netizen @r0sethang, otherwise known as Janna, has taken to sharing once such occurrence that she had encountered, after a stranger suddenly reached out to her over Instagram. Uploading screenshots from their correspondence, she explained that the man had asked if she was willing to watch him perform lewd acts through a video call.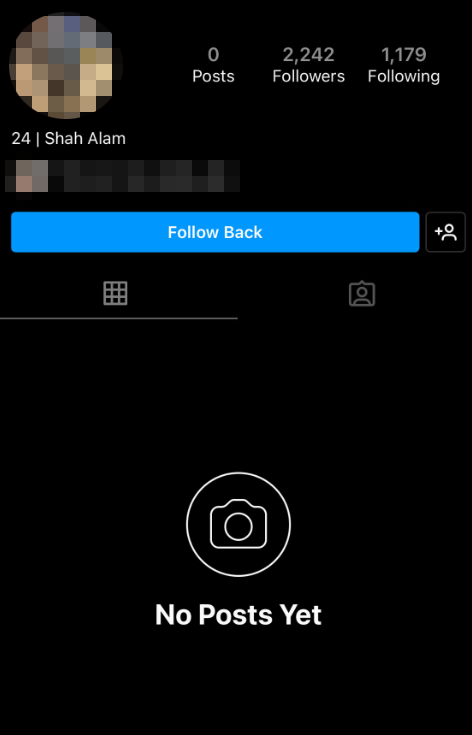 Suggesting that he had contacted her with unsavoury intentions in mind, he initially offered Janna RM2,000 to merely watch him pleasure himself through video call. He even told her that she wouldn't need to participate at all.
"But this must stay as a secret between us," he said.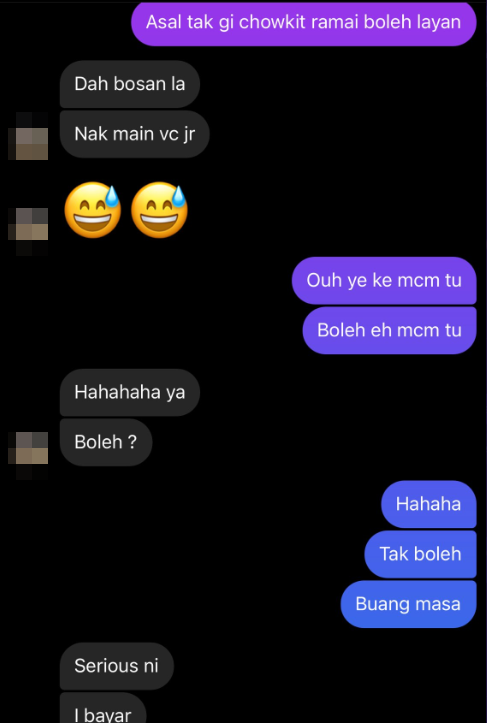 Upped the amount to RM5,000
Disconcerted by his request for what blatantly amounts to a sexual favour, she proceeded to rhetorically ask why he hadn't simply visited the Chow Kit to solicit illicit services to fulfill his desires.
"I'm bored of that. I just want to 'play' on video call." he replied.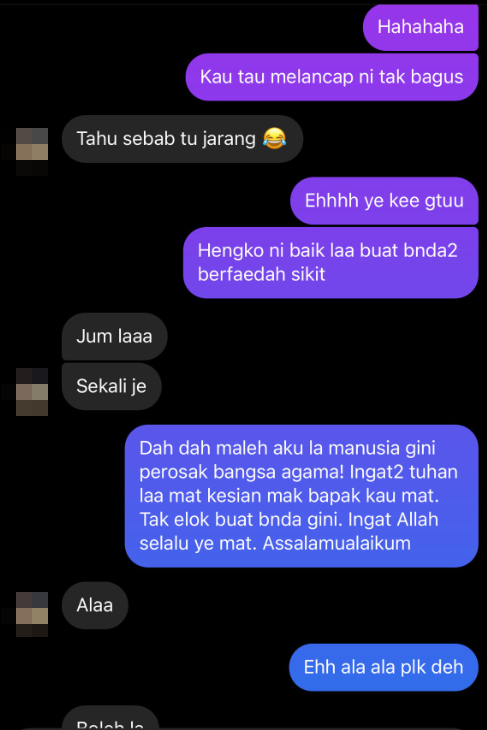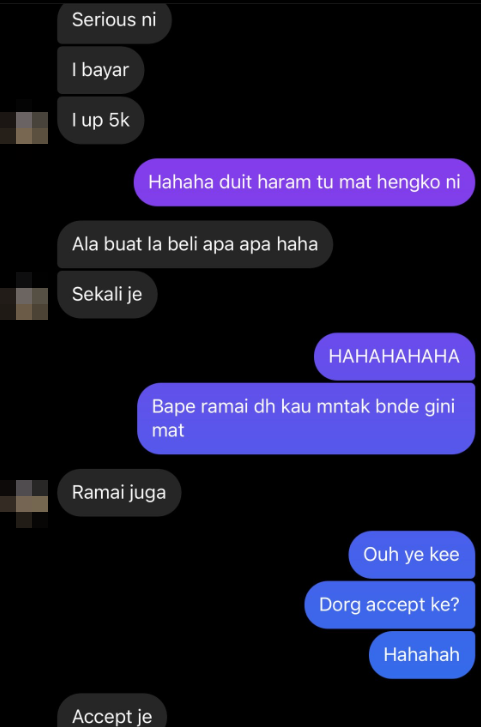 But when she repeatedly turned down his offer, the man became increasingly insistent and even went so far as to increase the amount he was willing to fork out to a whopping RM5,000. Pointing out that the money he offered was haram (forbidden), Janna asked if he had approached other women with the very same request, to which he admits he has. What's more, he claims that many have taken him up on the offer, and says that he 'seldom' does this.
Standing her ground, Janna rejected him at every turn and proceeds to warn other social media users about being approached by the man. Apparently according to what she has been told, the man had also been previously exposed for attempting to solicit 'video call sex' from other victims.
Tap here to give us a 'Like' on Facebook and stay up-to-date on the latest news!
Also read: A M'sian FB group was created to sexually fetishize unsuspecting pregnant women