Just a few months ago, 'A Pet's Journal' came under fire for allegations of running a scam using Quan Shelter and Erlang's Dog, Facebook pages that are no longer running ever since 14th September 2021. Recently, we have come across another pet scam shared by a fellow netizen @feraraaaah (Twitter).
The Cat Is So Cheap, Something Is Fishy
It all started when her mom saw an advertisement by Hello Adopted (the account can no longer be found) on Instagram. As pet lovers, we all know how costly a Scottish Fold can be (typically cost around RM1040-RM2080). Seeing one that only cost RM299 would get us thinking of buying it.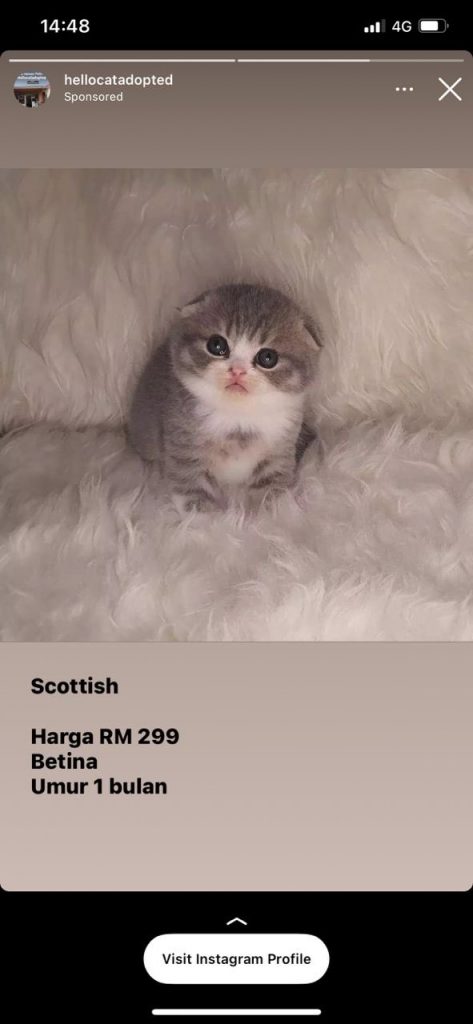 However, Fara got suspicious and decided to pretend to be a serious buyer. "At first I was like this cat is so cute, but at the same kind of suspicious because it's very cheap," she said.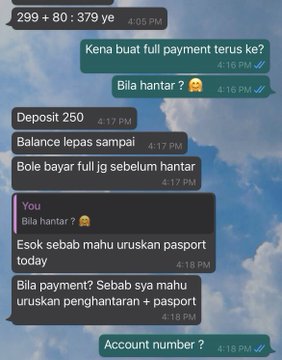 According to her text with the seller, things started to get weird when the seller sent a picture of the police station (to get permission to travel) when she hasn't made any sort of payment.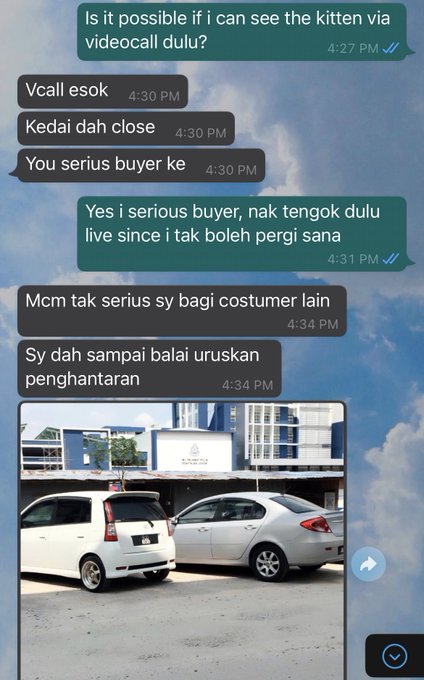 She further told that when asked to see the kitten via video call, the seller started to threaten her into cancelling the order.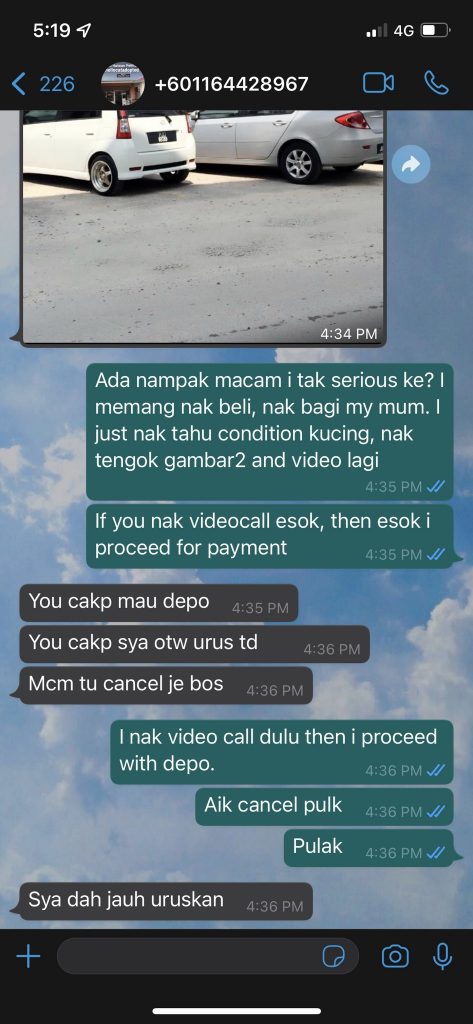 Upon checking the seller's phone number on the CCID website, it is found that there is a report filed against the seller. She also found a storefront that is almost similar to the seller's so-called store, except for the wordings.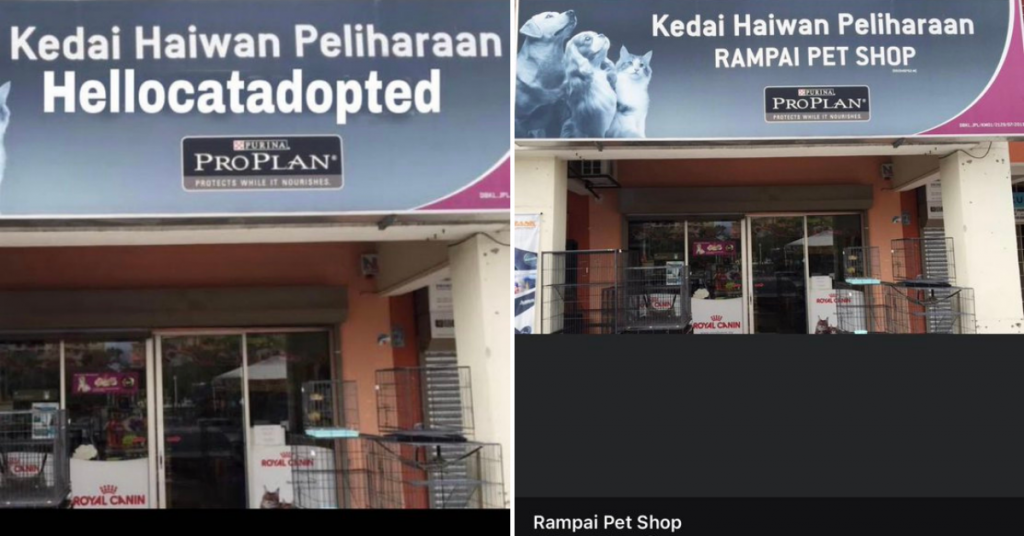 Others also responded that they were indeed interested in buying the cats and some already got scammed: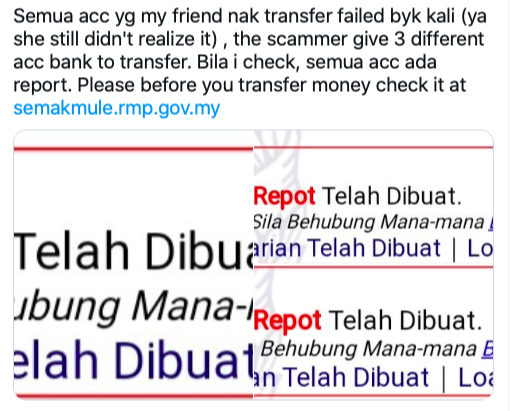 My friend tried to transfer to all the account (she didn't realise it), the scammer gave 3 different bank accounts to transfer [the money]. When I checked, all account are already reported… -Netizen

This shop is a scam. My friend was already scammed. Guys, although the store has many followers and sells cheap items please don't trust [it easily]… – Netizen
Full story here:
Beware of Scammers!
Aside from pet scams, there are so many types of scams out there like advance fee fraud, dating and romance scams, lottery scams, online shopping scams, banking scams and so on. So, please beware of scammers! If involved, please reach out to PDRM's Commercial Crime Investigation Department (CCID) Scam Response Centre hotline and file a report at the nearest police station.
How To Check Scammers: Click Here
CCDI Scam Response Centre Hotline: (+60)3 2610 1559 | (+60)3 2610 1599
ALSO READ: Malaysian sells virtual slaps on Shopee, over 200 sold