For students who are still in school or in university, it is probably habitual to refer to your teachers or lecturers by the typical honorifics of 'Sir' or 'Miss' out of common respect and decency. But unfortunately for one Malaysian student, a hilariously unfortunate blunder led her to address her lecturer in a rather profane manner by mistake.
Student accidentally calls lecturer 'bodo' 
In a recent Tweet shared by netizen @samsuydin, otherwise known as Yasmin, she explained that at the time, she was attempting to access a document on a cloud storage platform that she had thought belonged to a friend of hers. To her surprise and chagrin, she came to discover that the document was locked.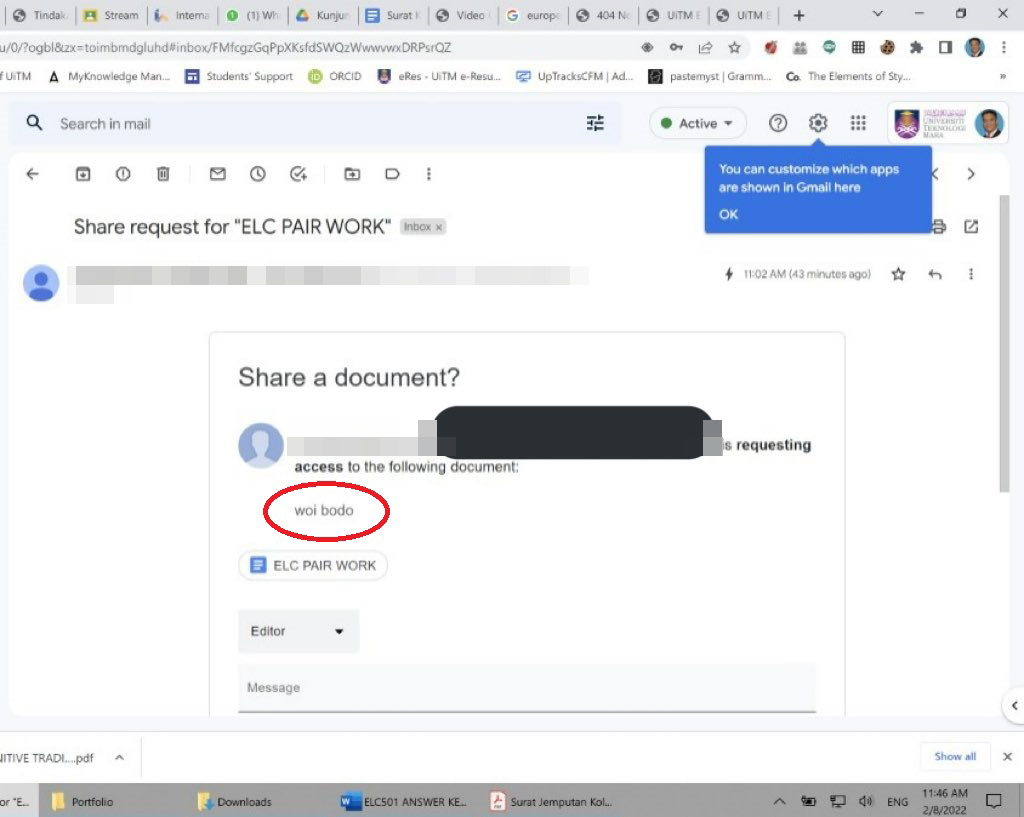 Thinking nothing of it, Yasmin proceeded to send her friend a request to unlock the document in a rather 'informal' manner, as friends typically would do. 
"wei bodo (stupid)," read the message enclosed.
However, what Yasmin failed to realise was that the document did not in fact belong to her friend, but her lecturer. Yasmin was only made aware of it when her lecturer proceeded to send her a screenshot on WhatsApp, wondering as to why he had been sent the message.
Tries to 'bribe' him with almond cookies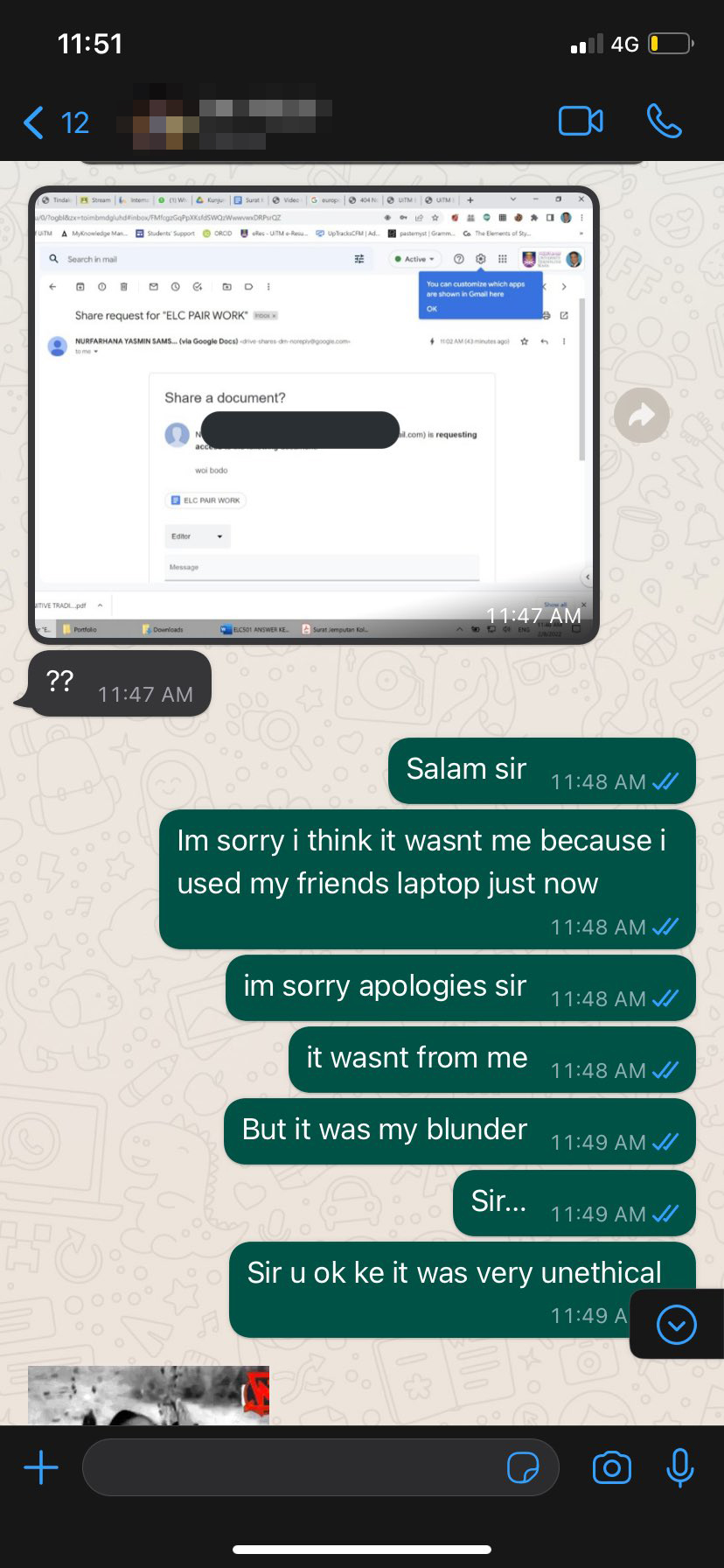 Realising her oversight after the fact, Yasmin proceeded to apologise profusely to her lecturer, and explained the circumstances behind her mistake. Thankfully instead of reprimanding her, her lecturer laughed it off, clearly left amused by the entire incident.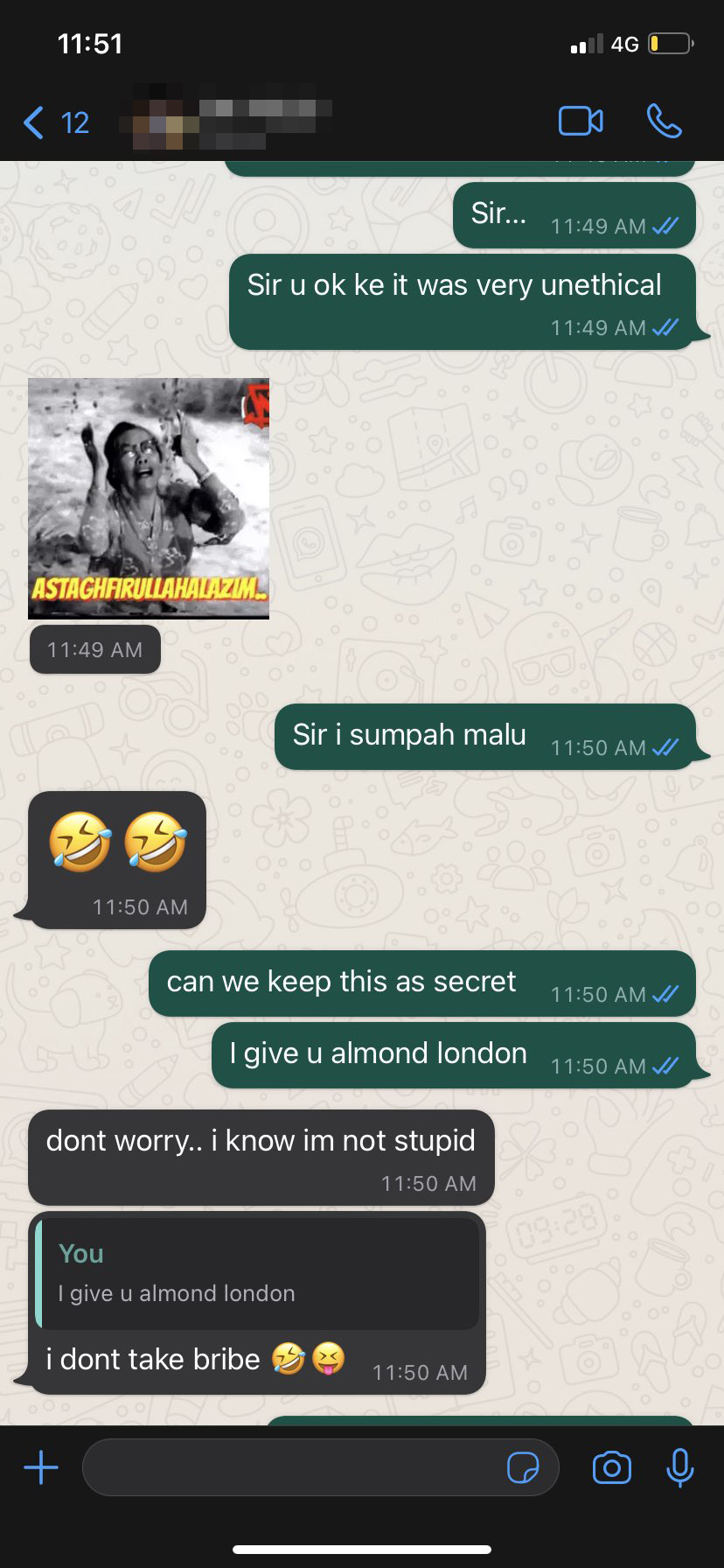 Yasmin even jokingly tried to 'bribe' him to keep the mistake a secret by offering him almond cookies, but to no avail after her lecturer told her that he cannot be bribed.
The lighthearted exchange has since gone viral across the local social media space, with many netizens amused by the manner to which Yasmin's lecturer responded, as well as her attempts to 'bribe' him.
"Why did you suddenly think to gift him with Almond London cookies?"

"Fuh, thank goodness your lecturer is cool. Imagine if he wasn't!"

Others have remarked that her attempts to keep the entire incident a secret have failed spectacularly, now that the entire nation is aware of it.
For more stories like this, follow us on Facebook by tapping here!