How many times have you wound up throwing something out by accident, but only came to realise after the fact when it was far too late? The scenario is a familiar one that many have probably experienced at some point, and are often left resigned with the fact that what they have lost is pretty much gone for good. But in the case of Ms Yaya Ismail, a fortuitous stroke of chance and the generous help of some local garbagemen prevented the same fate from befalling to her and her jewellerey.
Woman accidentally throws away a pouch containing her jewellrey 
In a Facebook post that was recently shared by Yaya on 20th February, she explained that she had disposed a small pouch containing her gold jewellery into a trash can by mistake, and only realised what she had done much later on. In a state of justifiable panic, she immediately called on her husband to try his luck at sorting through their trash can outside their home for it.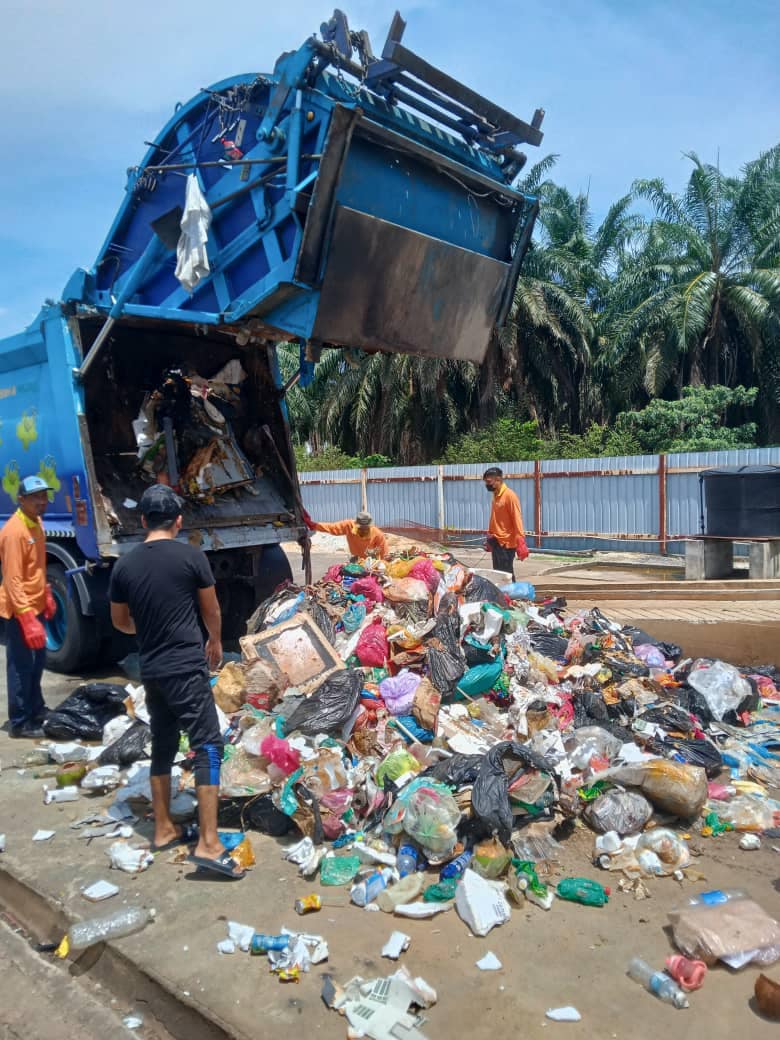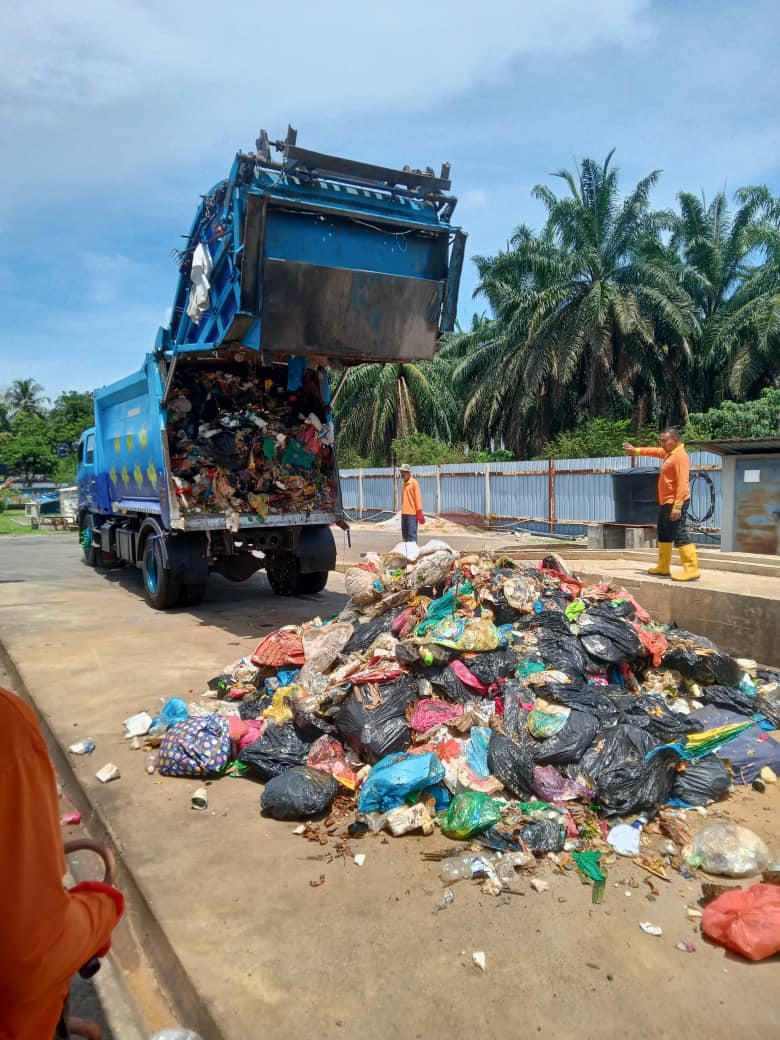 Unfortunately by that time, the local garbage disposal truck had already collected the rubbish from the trash can outside her home. As the jewellerey in the pouch was of considerable importance to Yaya, she decided to go out in search of the garbage truck that operated around their neighbourhood with her husband, in hopes that she may still be able to recover the discarded pouch from them.
Managed to contact the garbagemen who were working around her neighbourhood
Thankfully, she did eventually come to stumble upon the very same Seberang Prai City Council (MPSP) garbage truck that had been working on their neighbourhood route and asked the garbagemen if they could help with recovering the pouch of jewellery. Understandably, the garbagemen were hesitant considering how challenging the prospect may be in trying to find a small pouch of jewellrey from heaping piles of rubbish, in addition to the paperwork and procedures that were set in place, leaving Yaya feeling a sense of complete despair.
But just as she was about to give up her search, one man did eventually offer to help and suggested to Yaya's husband that he visit Tasek Gelugor's Cleaning Operation Department, where the garbage depo is located.
They eventually managed to recover her jewellrey after digging through piles of rubbish
With the help of the garbagemen, Yaya's husband eventually managed to locate the very same rubbish bag that they had used at home, and recovered her jewellrey pouch completely intact! Without a moment's hesitation, he took to video-calling her with the good news.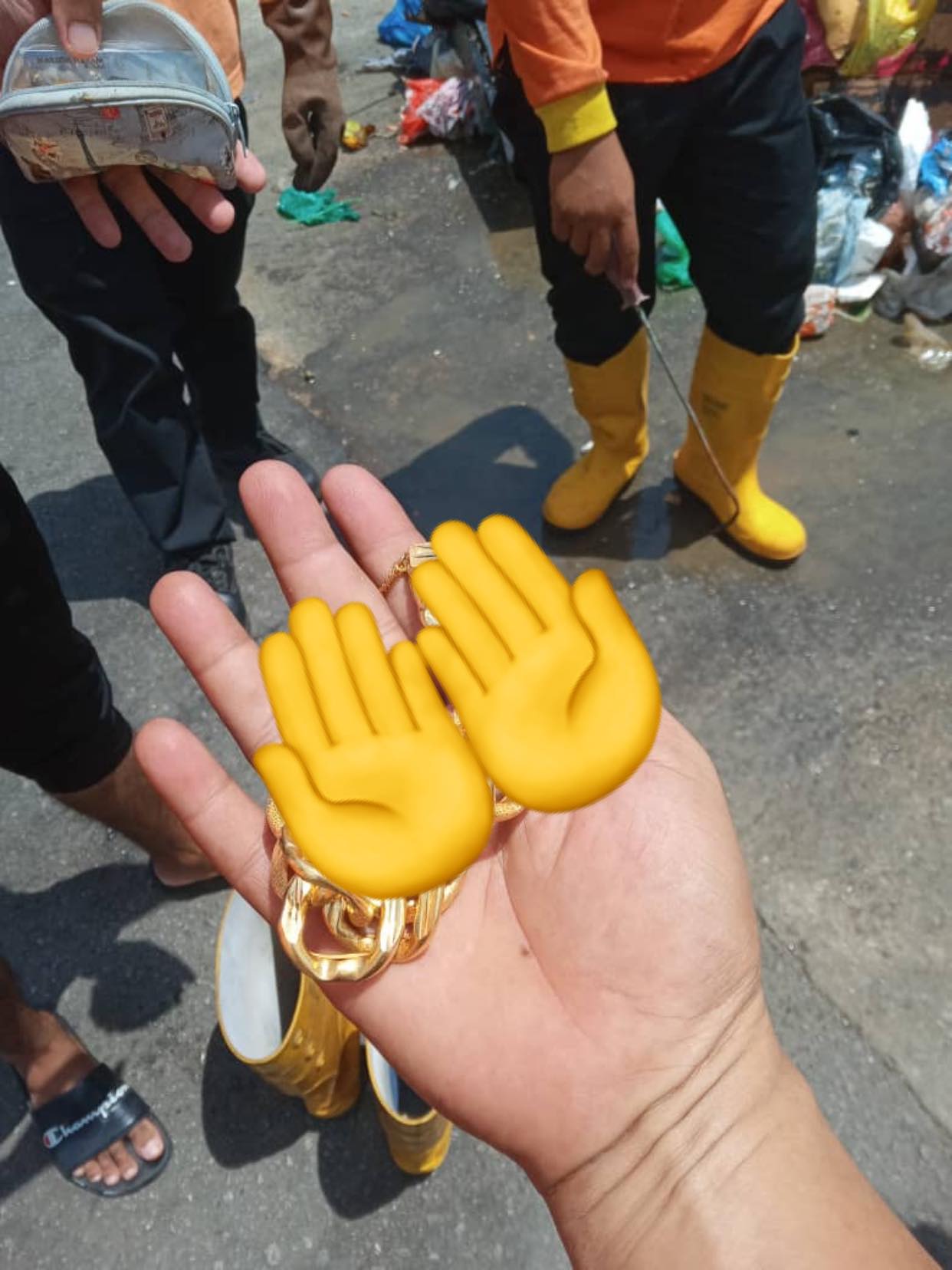 Equal parts relieved and ecstatic with the find, she wasted no time in asking for the garbagemen's bank account details before wiring a token of her appreciation to each and every one of them for their hard work and persistence to help reunite her with her precious belongings, despite how filthy and challenging the prospect had been from start to finish. She even thanked them on her Facebook post, referring to them as 'Heroes in Orange'.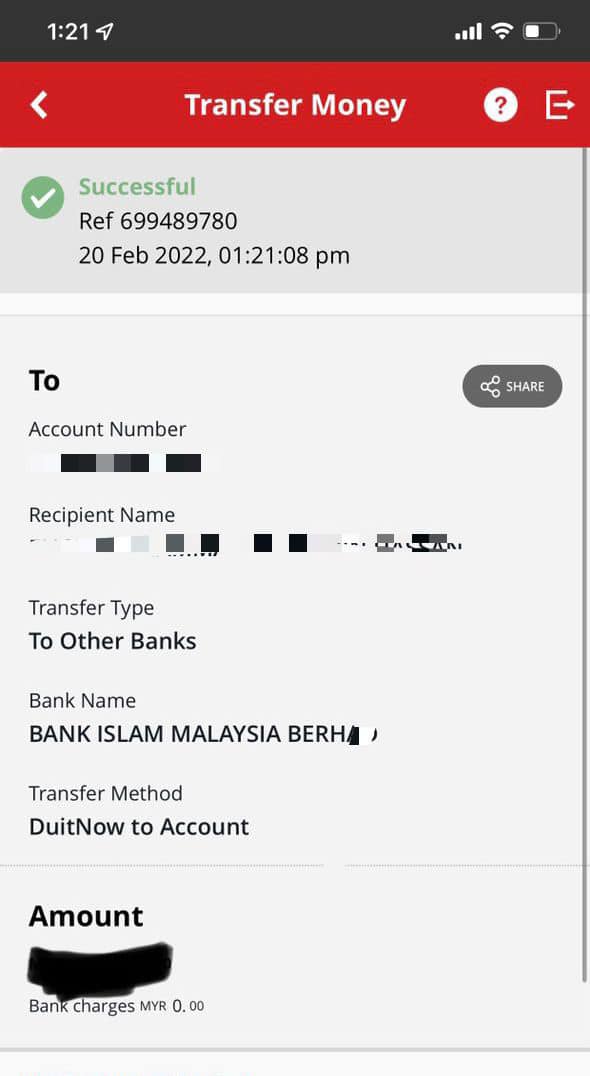 For more stories like this, follow us on Facebook by tapping here! 
Also read: WATCH: M'sian parents encourage child to respect & treat garbage collectors with kindness