Teachers arguably play quite a considerable role in the lives of children, whether as educators to teach them how the world around them works, or as guardians to help them navigate through life's hurdles and nurture them as they grow up. Which is why it comes as to no surprise that many of us will probably recall sharing a special bond with a favourite school teacher over the years.
Local high school sends off late-teacher in touching salute tribute 
In view of this, SMK St Gabriel here had recently tugged at the heartstrings of local netizens after they delivered a truly moving tribute to one of their teachers who had sadly passed on. As shared by Malaysian netizen @fiza_luv, otherwise known as Cikgu Fiza, teenaged boys dressed in school uniforms as well as members of the school faculty could be seen lining up and flanking both sides of the street leading towards their school.
With their hands raised in a salute, they stood on by in reverent respect to the late Cikgu Liew (Teacher Liew), as the white hearse carrying her casket driving past the school where she had once dutifully served.
"A final show of respect for a teacher," Cikgu Fiza wrote.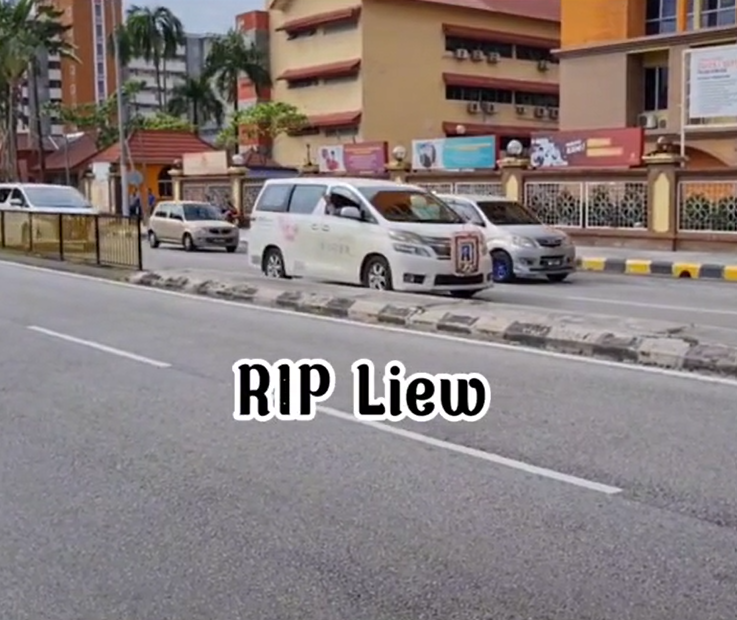 As the camera panned, the line of students and staff appears to stretch on for quite a considerable distance, with some teachers hugging on to one another as they broke down in tears.
A good friend and colleague lost too soon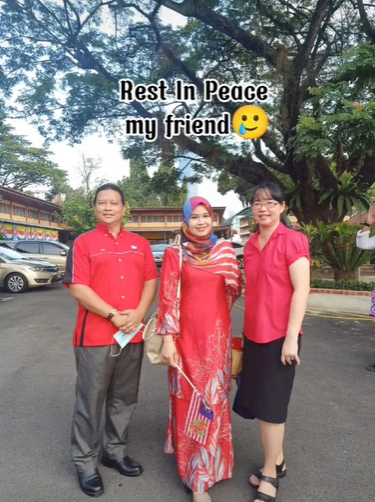 Lamenting the sudden loss of her friend and colleague, Cikgu Fiza uploaded a subsequent video showing happier times that she had shared with Cikgu Liew when she was still alive. She notes that prior to Cikgu Liew's passing, she had often admitted that she was stressed and tired.
"Will be missing her so much. Lately, she always complained that she was stressed, tired, and yes, it really can be very challenging being a teacher, it isn't as easy as people think. Try taking our seat sometime.

Liew, you're no longer stressed now, you can rest. Rest in peace my friend, I will always miss you coming over to my desk and asking me what I was up to." she mournfully recounted.
According to Cikgu Fiza, the late-Cikgu Liew was in her forties when she passed, and leaves behind two young daughters who are still in school.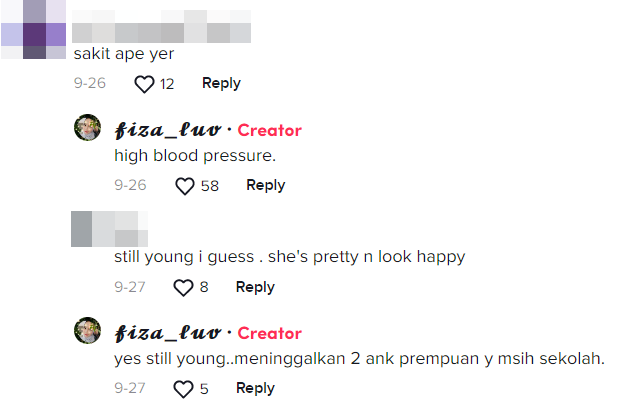 The touching tribute to the late Cikgu Liew has since gone viral across social media, with many netizens expressing how moved they were by the scene, while expressing concern over the workload that teachers now are confronted with.
"She was my ex-colleague at SMJK Confucian. She was gentle, and very courteous." 
"Adoi, even I cried too. She must have been really good, which is why she is loved by so many."

"So many people love her. That is what happens when we always do good."

"The education system really should be overhauled. Not just with regards to the needs of students, but also the pressure that teachers face. Condolences to her family."

For the latest news and community stories, follow us on Facebook by tapping here! 
Also read: M'sian SPM students visit their late-teacher's grave after completing final SPM paper to show their gratitude for her