The gratitude that many students have for their teachers is insurmountable. From ensuring that they receive a proper education to teaching them life lessons beyond the classroom, teachers play a vital role in shaping the leaders of tomorrow, as the old saying would go.
Students pool money together to buy their teacher a RM70,000 car for his retirement
But one teacher most certainly did not come to expect his students to express their gratitude to him in the most unexpected of ways upon his retirement from teaching after an awe-inspiring 35 years! Instead of just a fancy dinner or a watch, the students of Kolej Tunku Kurshiah (TKC) in Negeri Sembilan decided that they would take things up a notch and instead, pool money together to afford to buy their beloved maths teacher a brand-new car!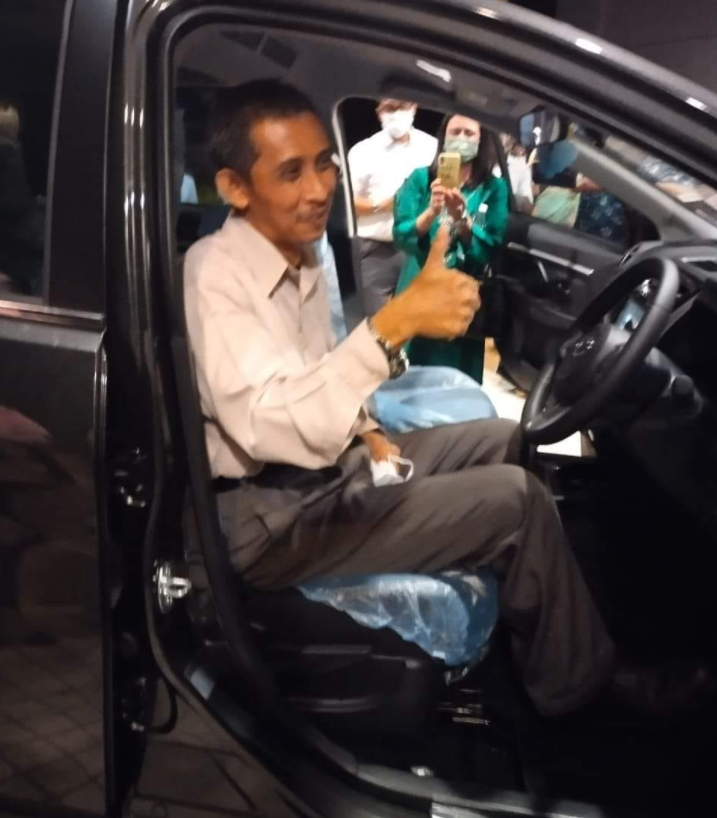 The car, a brand-new Perodua Aruz 7-seater SUV that costs RM 73,226 in it's most expensive guise according to ZigWheels, was hand-delivered to 58-year-old maths teacher Mr Ahmad Bidin at a lavish retirement ceremony that was held at a local hotel. While the retirement ceremony had been initially planned to be held on school grounds, they made the decision to organise it in a hotel space instead in order to better abide by current Standard Operating Procedures (SOP).
As one can expect, the turnout to the event was massive, with former alumni, parents, fellow teachers both present and former, attending Mr Ahmad's send-off.
"Even at in this very moment, I am still trying to think of the reason why my students from over 38 SPM batches between the years of 1980 to 2021 would spend this amount of money to buy me such an expensive gift," he told Utusan Malaysia.

"I'm speechless. But I would also like to express my thanks to my students, who have valued my contributions in educating them."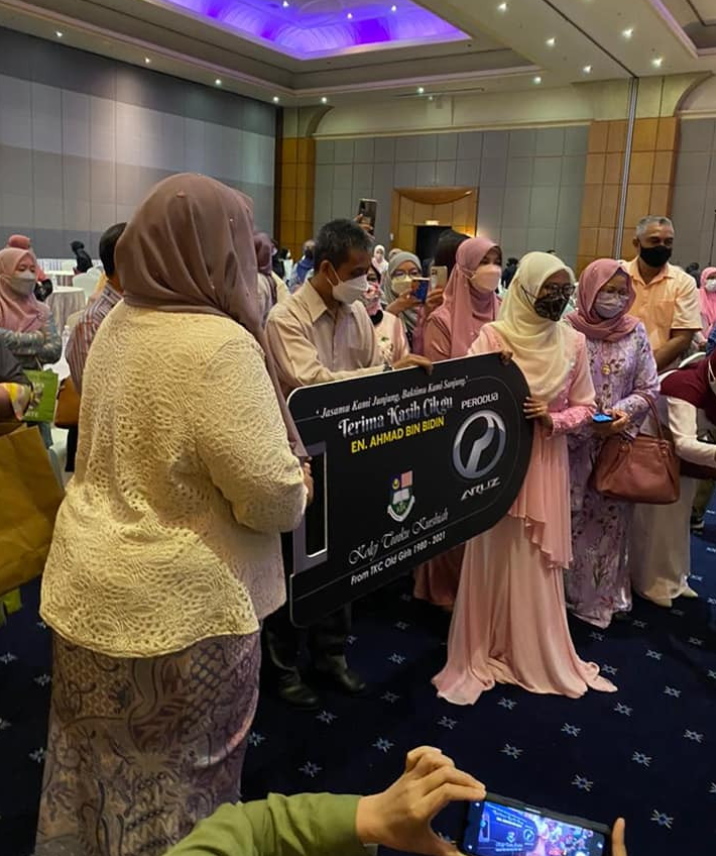 And in case you were wondering, no, his students didn't just pay off the initial deposit on the car. They actually paid for the whole thing in one-lump sum!
He credits his extensive career in education to his colleagues and students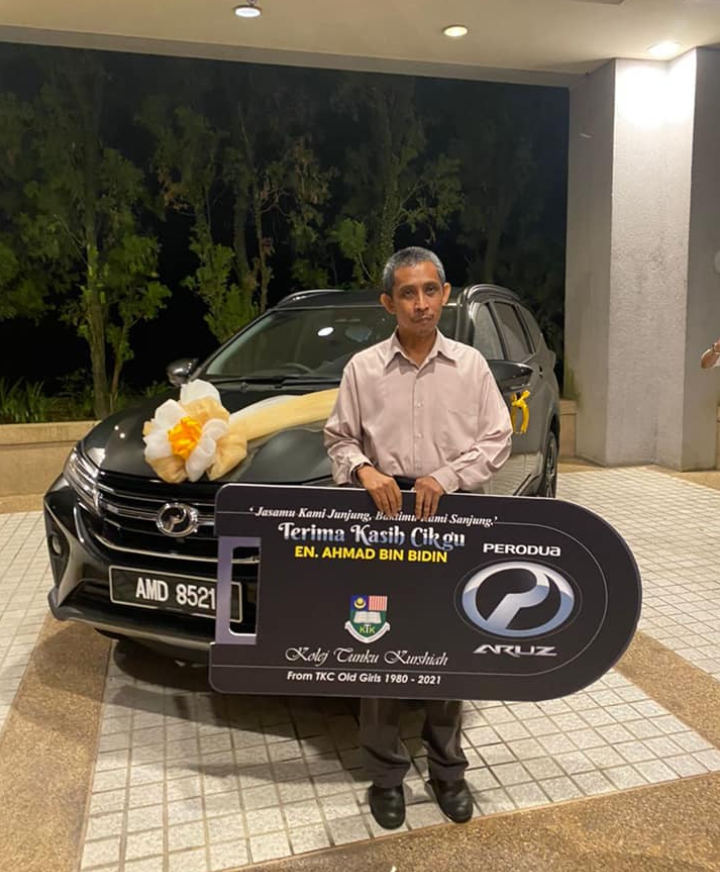 Completely oblivious to the fact that the car, which had been parked outside the hotel lobby, was for him, Mr Ahmad was presented with the vehicle at the tail end of the celebrations by the school's principal, Roslina Abd. Aziz.
"As a teacher, my job is to act as a guide to help my students achieve successes in both their academics and their lives,"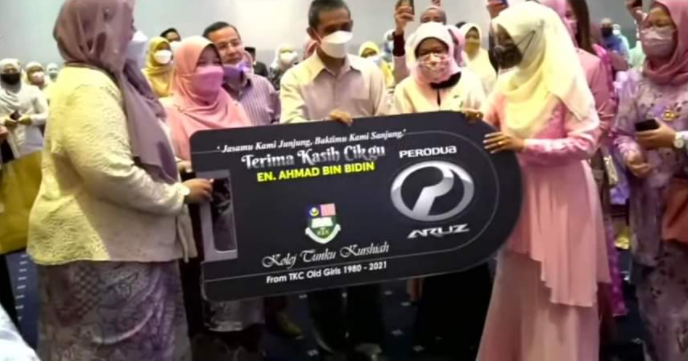 Mr Ahmad credits his success throughout his extensive career to the many different school principals who have provided guidance along the way, helpful colleagues, and of course, excellent students.
For more stories like this, follow us on Facebook! 
Also read: M'sian family shares touching reunion with their beloved 'kakak' after losing contact 10 years ago