While on social media, what sort of news makes you stop scrolling? For some of us, it's heartfelt, touching stories that took place in Malaysia. But of course, who can resist adorable animal videos right? One such heartfelt story that recently took place involving 2 Malaysians is when a man gifts a pair of Nike shoes to this Abang J&T.
The kind gesture of a M'sian gifting Abang J&T a pair of shoes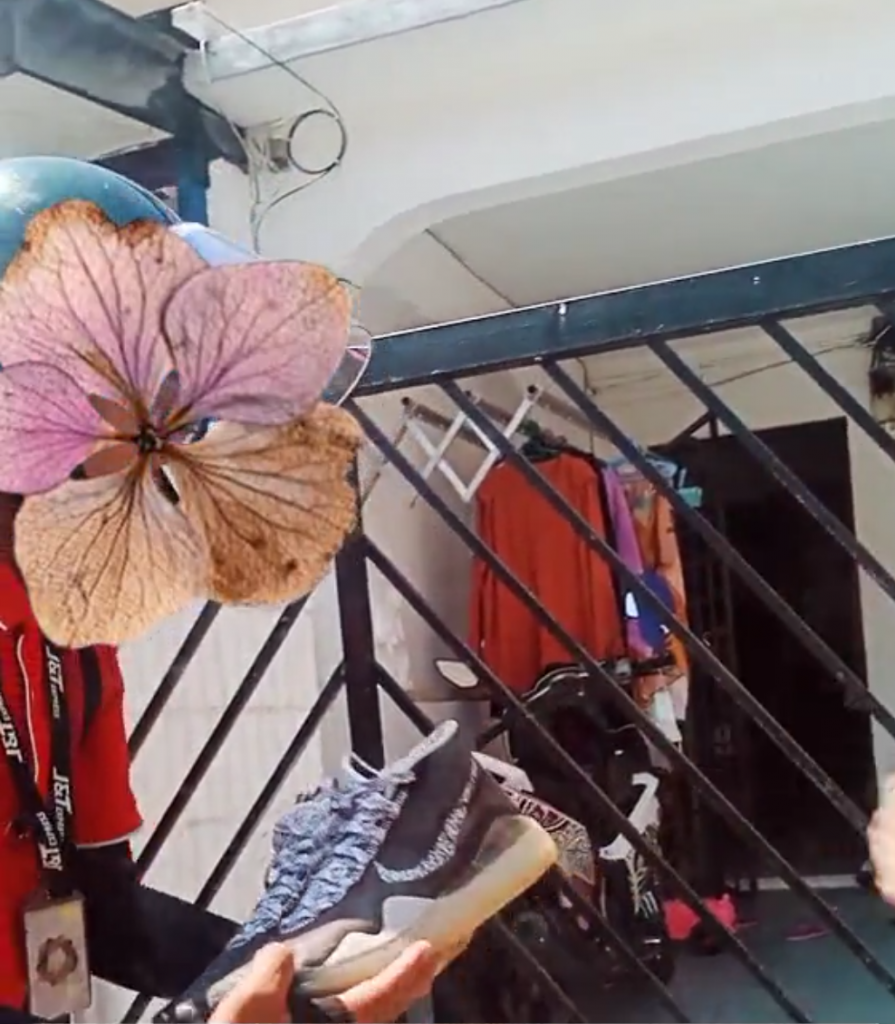 Erine Rahim recently shared a short clip of her husband's kindness to the world on TikTok. As of the time of writing, the video has garnered 96,000 plays and 11,700 likes. So yes, we are all fans of touching stories. Let's find out more.
In the clip, Erine was curious as to why her husband was taking too long while chatting up with Abang J&T. Soon after, her husband returned to their house and exit with a pair of his own Nike shoes. He then passed it to the Abang delivery. Aww, how generous.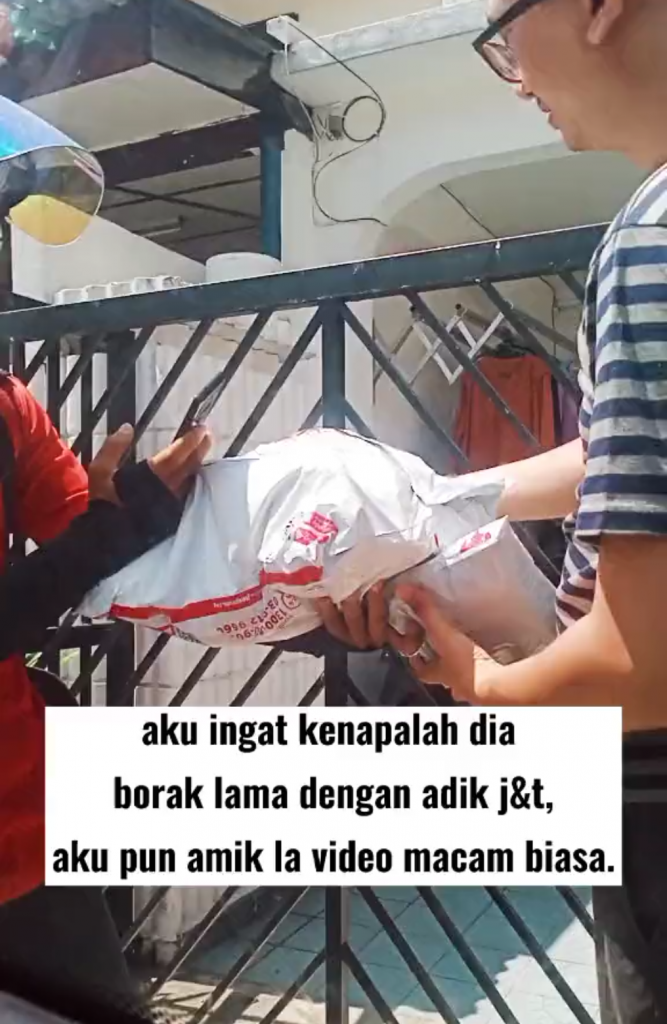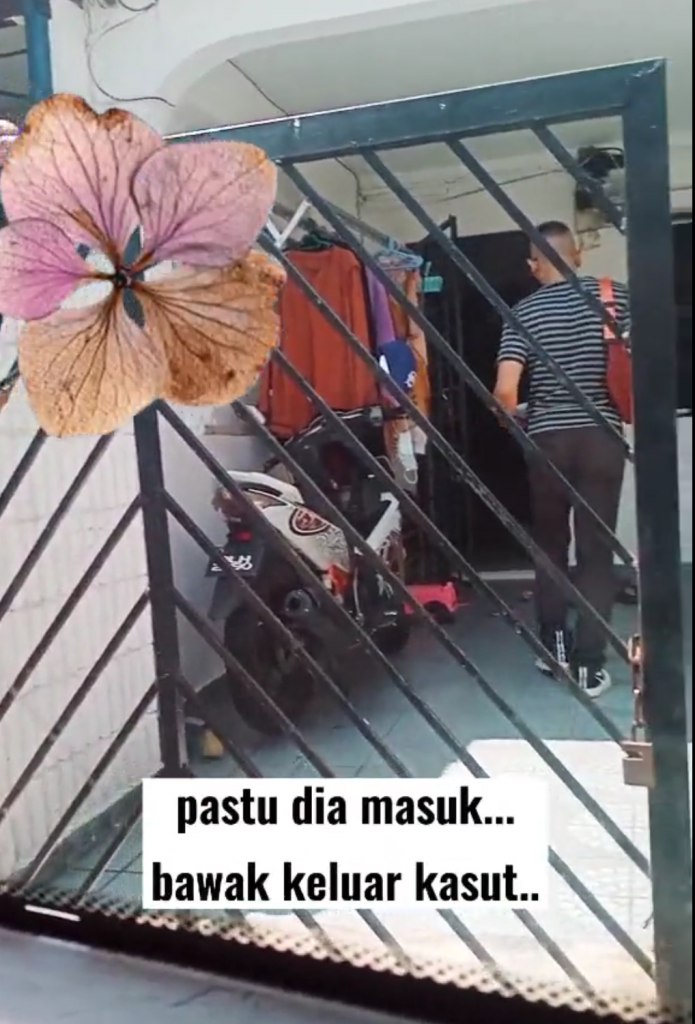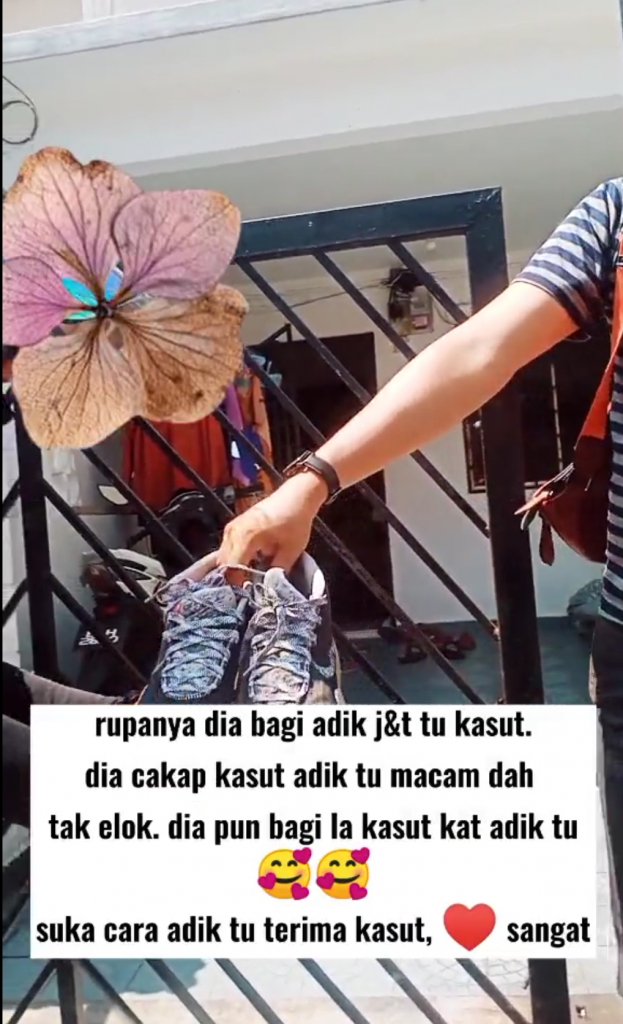 Erine's husband had noticed that the J&T staff's shoes has worn out and so he decided to gift Abang delivery a pair of his own Nike shoes. Upon his kind gesture, Erine's husband said to the Abang that he can now wear this pair of shoes while out for delivery. In return, Abang delivery said he can even wear the shoes while outside of work.
Netizens then began dropping their grateful comments to Erine and her husband first for showing kindness and next for not revealing Abang's face. One user even commented that he shed tears of joy while enjoying a tub of ice cream. We get you.

Show kindness, and kindness will return
As we go on with our bustling lives, it's stories like these that serve as a reminder that kindness is still out there. And if we do good, good will return tenfold. Thank you Erine and husband, for showing kindness to those around you.
Check out the full video here:
Read more: Abandoned doggo waited for its owner in the same spot for months