For all intents and purposes, travelling with your friends or family should be an enjoyable experience. And that comes as no surprise when many of us expect to kick back, relax, and unwind as we take in the sights and experiences when on holiday, leaving the stresses of the our daily routine behind us. Yet, this was far from the case for local Malaysian radio DJ Prem Shanker and his wife, Kara Simon, who were recently on holiday together.
M'sian radio DJ & wife shocked to find their luggage broken into
Recounting his ordeal on a post shared to his official Instagram page, Prem explained that upon arriving back home from Spain, both him and his wife were shocked to discover that their luggage had been broken into. According to the couple, they first noticed that the locks that were used to secure their luggage during transit had been tampered with and pried apart.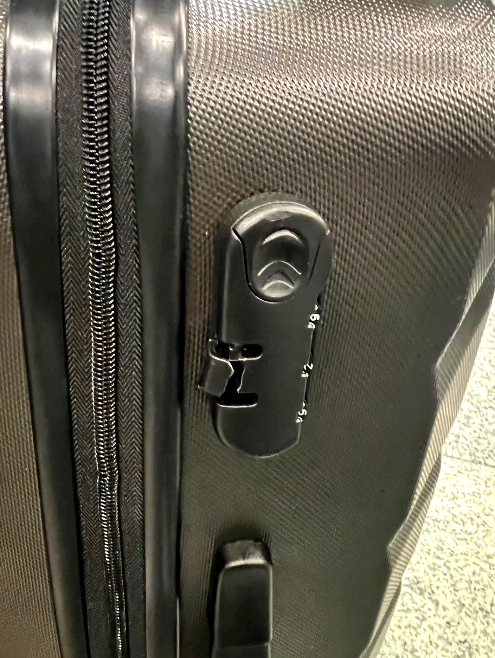 One of their luggage protector sleeves had also been removed from the bag, before it was cracked open to reveal the contents within. Upon lifting open their luggage, they found their belongings in complete disarray, indicating that they have been rifled through unceremoniously by an unknown culprit, before it was summarily chucked back in place with scant concern.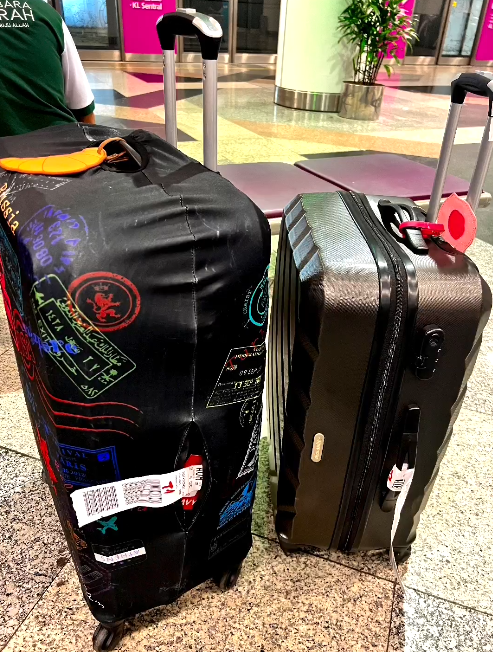 In speaking with WauPost, Prem said that neither he nor his wife had sustained any losses from the ordeal. However, they did unearth a number of items that did not belong to them tucked among their possessions.
Lingerie, perfume, broken statue belonging to strangers
Trawling through the mess, Prem's wife managed to find what appears to be a bright-red lace negligee, a piece of children's apparel, a bottle of perfume still in its own box, as well as a broken-up statue wrapped in paper.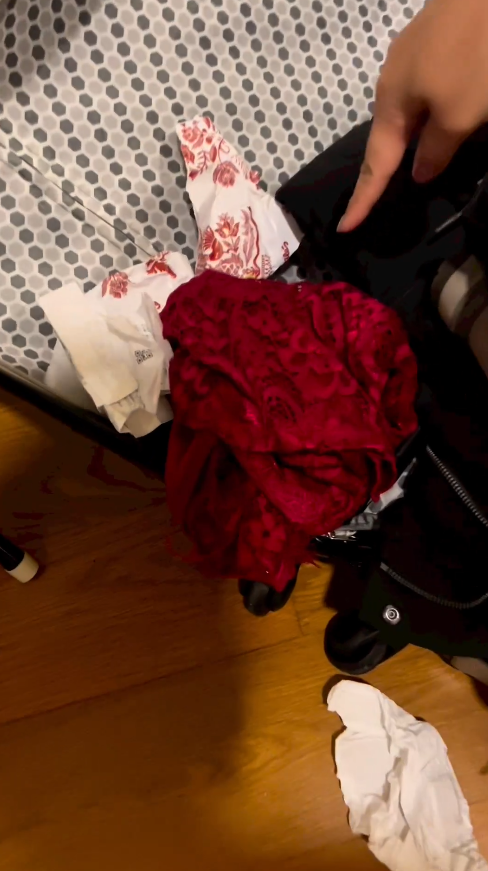 Additionally, a handful of receipts including one from Argentina's flag-carrying airline, Aerolíneas Argentinas, and a doctor's note was found. Eventually, they managed to find the missing luggage protector that was found amid the rest of their upturned belongings, implying that it was shoved with haste back into their bag after it had been rummaged through.
At this point in time, it remains unknown as to whether their bags were broken into at the Spanish airport from which they departed from, during the flight, or upon their arrival at local shores. With that said, Prem did mention that the airlines he had flown with have reached out to him on the matter as soon as his video was uploaded over Instagram, but have yet to provide any further updates beyond that point.
Similarly, Malaysian Airlines had also gotten in touch with him concerning the ordeal. Prem adds that travellers should always be wary of their luggage, and mentions that they would have been in a lot more trouble if the culprits had snuck in illicit substances into their bags.
Tap here to give us a 'Like' on Facebook and stay up-to-date on the latest news!