When one discusses the genre of cyberpunk, whether in art, film, or literature, many often associate it closely with a nondescript part of East Asia, with rain-slicked streets illuminated underneath the glow of harsh, artificially chipper neon signs often bearing Japanese kanji or Mandarin characters as skyscrapers loomed overhead. From Ridley Scott's 1982 classic Blade Runner to Masamune Shirow's Ghost in The Shell, what constitutes as the cyberpunk aesthetic has since been heavily established in popular culture.
M'sian neurosurgeon shares images of cyberpunk KL made using A.I software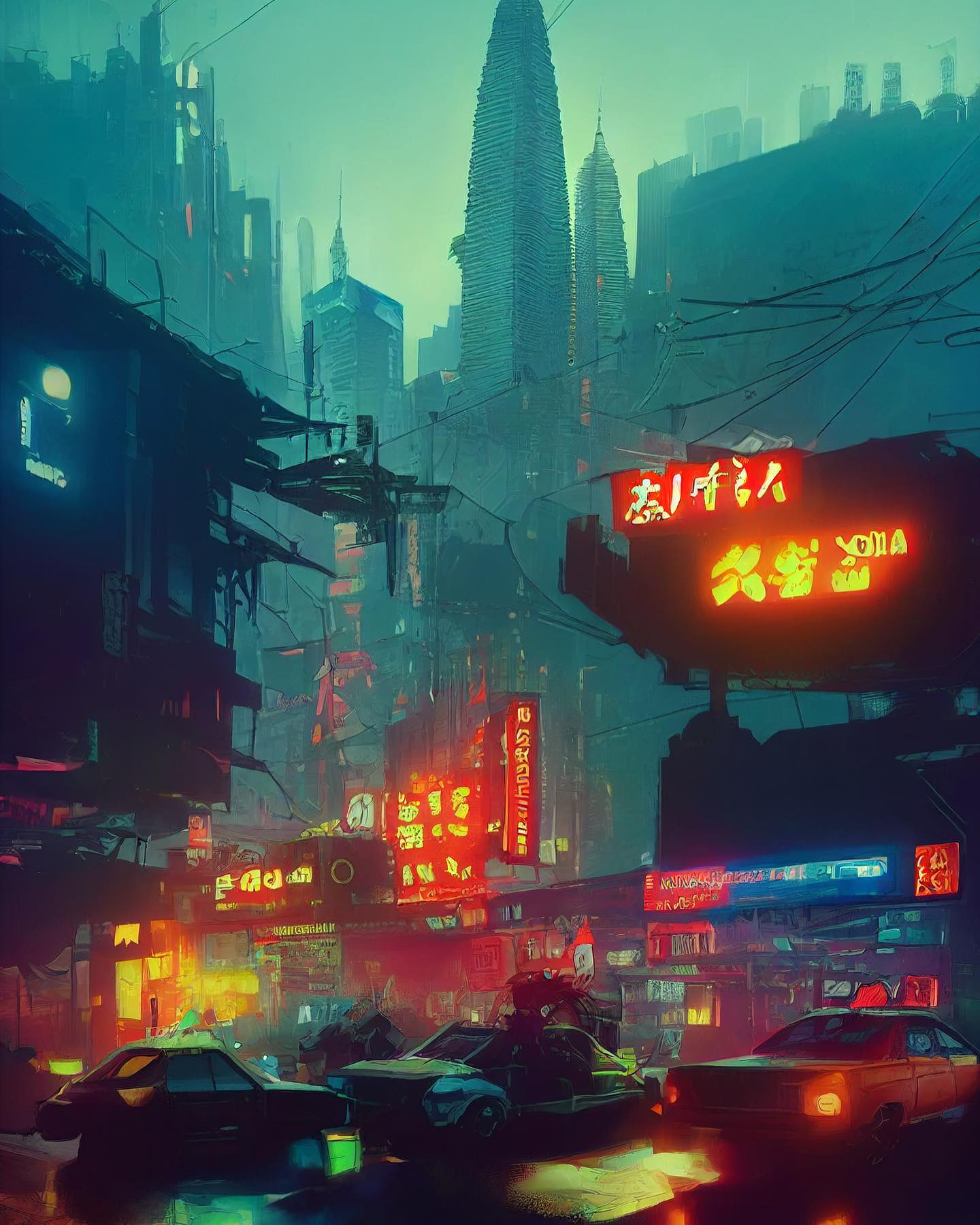 But have you ever wondered what would Kuala Lumpur look like, if it was turned into the backdrop for a cyberpunk epic? Well if there are those of you who are curious to find out, then you might want to consider giving Malaysian neurosurgeon and sci-fi author Dr Fadzlishah Johanabas's works a look!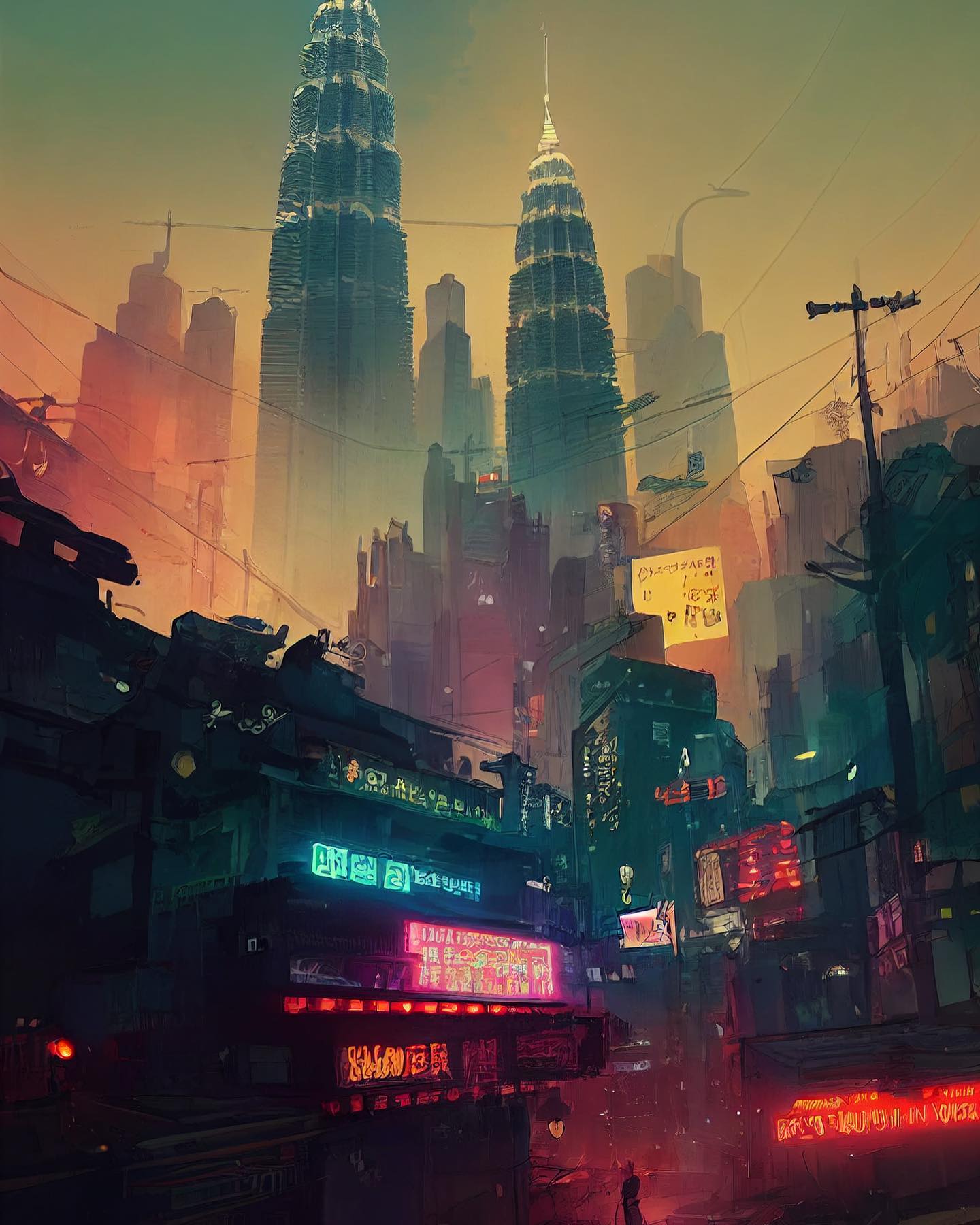 In a post that was recently shared to his Facebook account, he took to explaining how he wound up using KL as the template for a series of cyberpunk-themed pieces in his process of experimenting with artwork generated through Artificial Intelligence (A.I). Spread out across six images, it offers viewers a glimpse into an alternate, far-flung reality where unbridled capitalism has consumed the Malaysian city, with glittering edifices such as KLCC domineering over shantytowns.
"Since I was playing with colors, what better way to experiment with colors and light than to imagine a cyberpunk Kuala Lumpur?

The cyberpunk aesthetics are more about neon signs and lights, the slums, the streets. The high rises invariably represent big corporations that oppress the common folk & control law enforcers." he wrote in his post.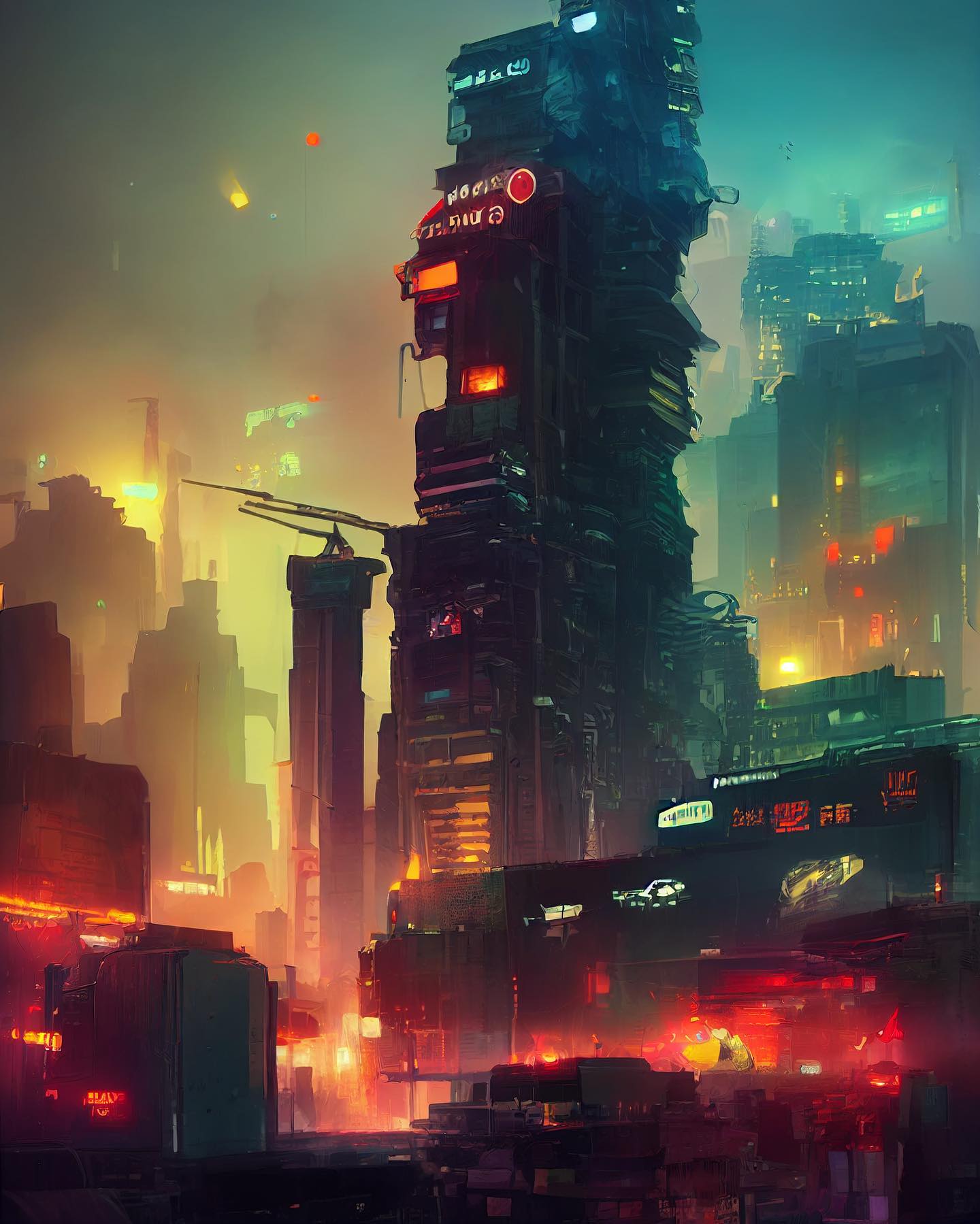 Turning the cyberpunk lens from East Asia to Southeast Asia
Speaking with WauPost, Fadzlishah said that while he works in the field of medicine by day, he has endeavoured to teach himself how to sketch and create graphic designs in his time off.
Being a sci-fi enthusiast, he remarks how he considers cyberpunk to be his favourite sub-genre from the category, given how he admires the punchy visuals that are a trademark of the category, in addition to the frequent allegories of 'rising against The Man' that feature heavily in works published under the theme. In fact, he has even published two cyberpunk-themed short stories to date.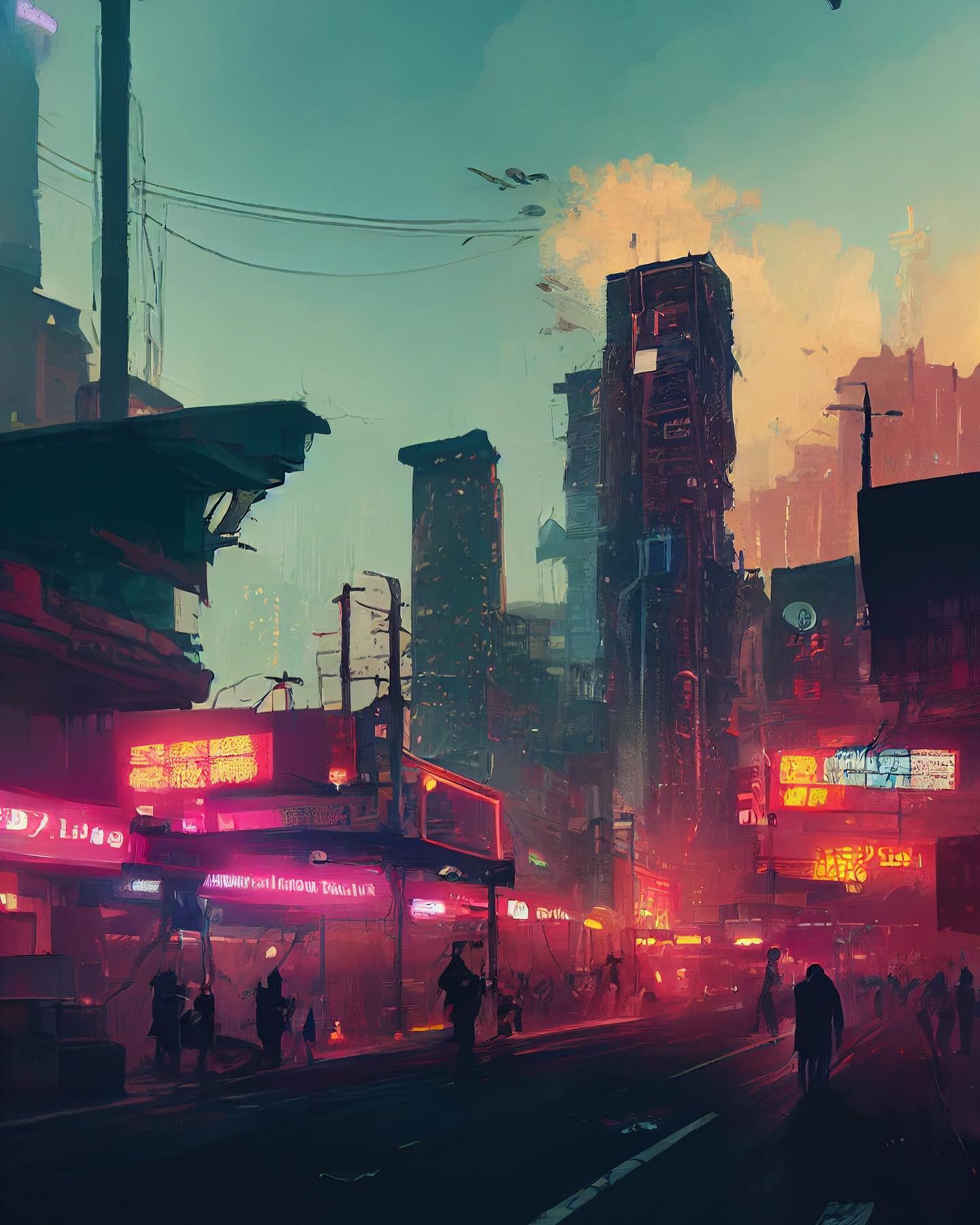 Listing Appleseed, Akira, Ghost in the Shell and the new Cyberpunk: Edgerunners as among his favourite bodies of work from cyberpunk, he adds that he also enjoys the written works of Paolo Bacigalupi, William Gibson, Annalee Newitz and Cory Doctorow.
A.I Art: how does it work?
Dabbling into the world of A.I Art, which in itself is a nascent field that has only begun to catch mainstream attention recently, Fadzlishah explains that he has been using Midjourney, which is a proprietary artificial intelligence program that creates images using textual descriptions.
"It doesn't use a native app. It uses the chat app Discord instead. You can join for free at Midjourney.com and you can generate 25 images for free (I think). You can subscribe to create more and you'll also be able to commercialize your works.

Copyright is seriously murky right now, and currently in the US, AI-generated works cannot be copyrighted. Different providers have different rules, but with Midjourney, the company holds a non-exclusive right, but you as a paying creator can make money from your works." he said.
According to him, an average piece of artwork created using Midjourney's 'Fast Mode' can take less than a minute to generate a grid of four rough images. However, more detailed visuals will require a longer amount of time. Paying users who subscribe to the service's USD30 membership get to enjoy what the company calls its 'Relaxed Mode', which allows users to create (almost) without any constraints. These images can take upwards of 3 to 5 minutes to generate.
For those who are interested to dabble in it themselves, he recommends giving Midjourney's free trial a go, or Stable Diffusion. Those keen to check out more of Fadzlishah's work may do so on his Instagram here.
Tap here to give us a 'Like' on Facebook and stay up-to-date on the latest news!
Also read: Rāmāyana's epic pulses with dynamic, new vigor at Sutra Foundation's Jaya Ram production