Where national delicacies and comfort foods are concerned, we Malaysians are generally pretty spoiled for choice. With the region popularly being known as a food haven given the culture and heritage we all share, that comes as no surprise. But when it comes down to Malaysian comfort foods that don't break the bank, a hearty serving of roti canai is pretty hard to beat.
50 sen for a single piece of crisp, hot roti canai
After all, it is typically the most fuss-free, uncomplicated item one can order from the menu off any mamak restaurant, and prices for roti canai often don't cost anywhere beyond RM2 for a single serving. And yet startlingly, a man from Kampung Chendering, Kuala Terengganu has somehow managed to make the already accessible Malaysian staple dish even more accessible, by selling his roti canai at the low, low price of just 50 sen for a single piece.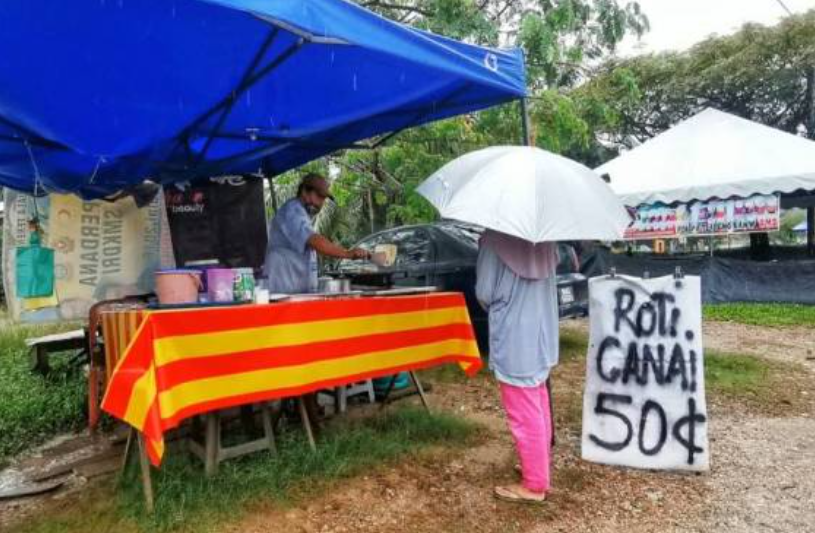 In speaking with Malay newspaper Sinar Harian, 51-year-old Rohaizan Hassan, who runs his own small roadside business selling roti canai for the measly sum of only RM0.50, says that over the years he has received plenty of criticism for deciding to set his prices so low, with many claiming that he was spoiling the market for other stalls selling similar menu items.
"There's a reason why I sell my roti canai this cheap. Firstly, I dedicate my business in memory of my late son, Allahyarham Mohd Syafiq Najmuddin, who passed away due to a traffic accident while delivering pizza in 2019." he said.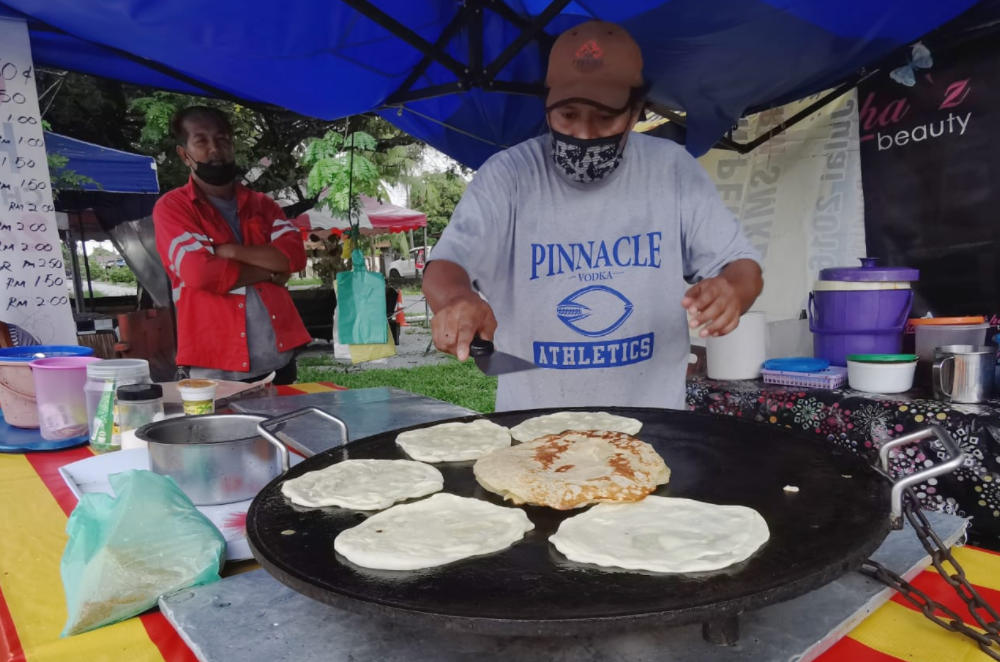 "Secondly, I emphasize with the circumstances of those who are less fortunate, especially those with large families who cannot afford to give their children a good meal, especially in trying times such as these."
Vows to maintain his prices for as long as he is able to
The idea came to Mr Rohaizan when he had been watching a television program about another roti canai vendor in Kedah who also had been selling roti at only RM0.50 per piece. But despite his determination to start his own business by selling roti canai at such meagre prices, many have questioned the viability of his business and wondered if he was even making a profit at all.
"I simply said we earn what we can. If we wanted to run our business from a shop and still sell our roti at low prices, we can do it. We just have to make adjustments." he remarked.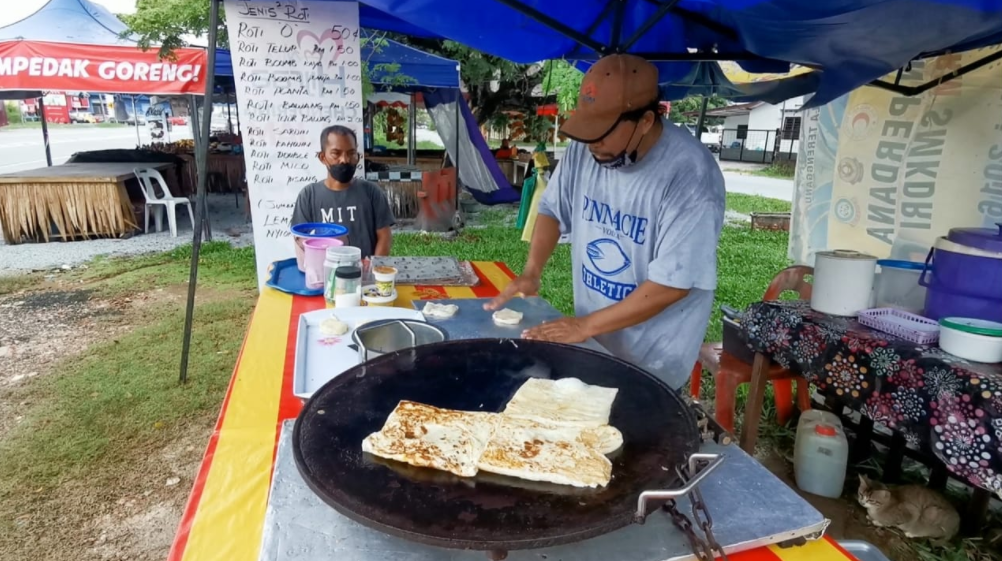 According to the businessman, who has been making and selling roti canai since year 2000, he has found a way around the rising costs of raw goods and ingredients by setting up a roadside stall instead of renting one inside a shop, which has allowed him to save on rental costs. Mr Rohaizan says that as long as he is able to afford it, he will continue to sell his roti canai at only 50 sen.
Operating daily between 8:30am to 11:00pm, the prices of his menu items start from 50 sen for a basic, no-frills roti canai, upwards to RM2.50 for more fanciful takes on the dish such as roti telur, roti 'bomb' kaya, roti kahwin, roti 'double' telur, and many other variations on the versatile dish.
For more stories like this, follow us on Facebook! 
Also read: WATCH: Roti canai seller 'Abang Terbang' stuns M'sians with realistic 'lizard' roti canai