Recent news have been revolving around the particular group of delivery men. One even stopped some snatch thieves from escaping by ramming his motorcycle into theirs. This band of people continues to surprise us with more interesting stories, and we are loving it. Here is another food delivery guy who has made headlines by hiking to the peak of Mount Fuji to deliver a pizza.
Japanese "delivery guy" climbed to the top of Mount Fuji for a pizza delivery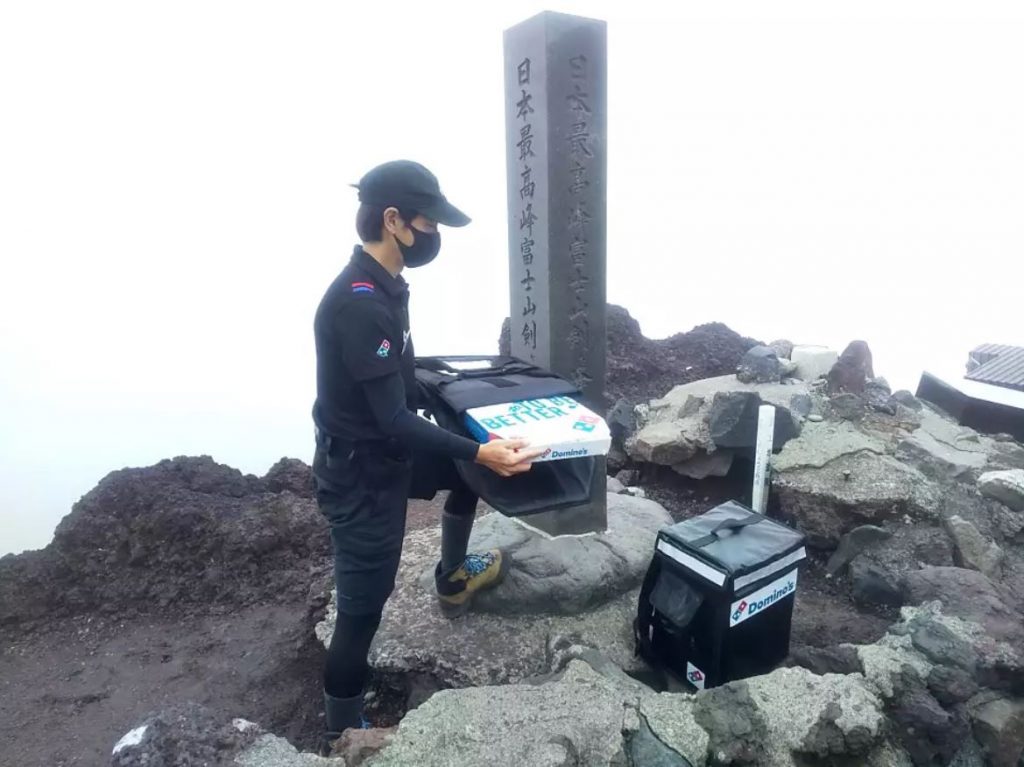 Twitter user @fatmanairsoft took a picture of the astonishing sight of a Domino's Pizza delivery guy walking around with a pizza. The post reached 306k likes and 40.4k retweets with netizens expressing their surprise and amusement at this comedic photo. The Twitter user shared his experience with a caption stating:
"I was hiking at Mount Fuji yesterday (August 20) when I saw that apparently, someone ordered Domino's Pizza up here."
Known as one of Japan's icons, Mount Fuji stands at an elevation of 3,776 m, making it the highest mountain in the country. One could only imagine how difficult it can be climbing this renowned mountain, yet a delivery man would endure such an arduous journey just to deliver a pizza.
昨日富士山登ったけど
ドミノピザ頼んでる人居たわ pic.twitter.com/jt1cyx6wut

— カズち (@fatmanairsoft) August 21, 2022
In the photo, the delivery guy seemed to be making his way through the crowd looking for the customers.
After piquing his interest, the Twitter user looked up the delivery man on YAMAP, a social trekking outdoor app used by the Japanese. There he found out that the pizza delivery man accepted the order very early in the morning, and started his hike at 7.38 am. Because Mount Fuji requires 5 hours to reach the peak, he managed to arrive at the top at around 1.30 pm.
Turns out he was not a delivery guy in real life
It was later revealed that this hilarious hiker was in fact not a delivery man, nor working for Domino's Pizza. He was actually an office employee who enjoys hiking. In order to enliven his hobby, Umanami Futoshi would cosplay as a food delivery guy from various companies.
It all started when he received an Uber Eats delivery bag last year. He thought that it would be interesting to dress up as a delivery person to see how the other hikers may react. According to his photos, he could be seen sporting a delivery man uniform from famous restaurant chains such as Uber Eats, Demae-Can (a Japanese delivery company) and Pizza-La.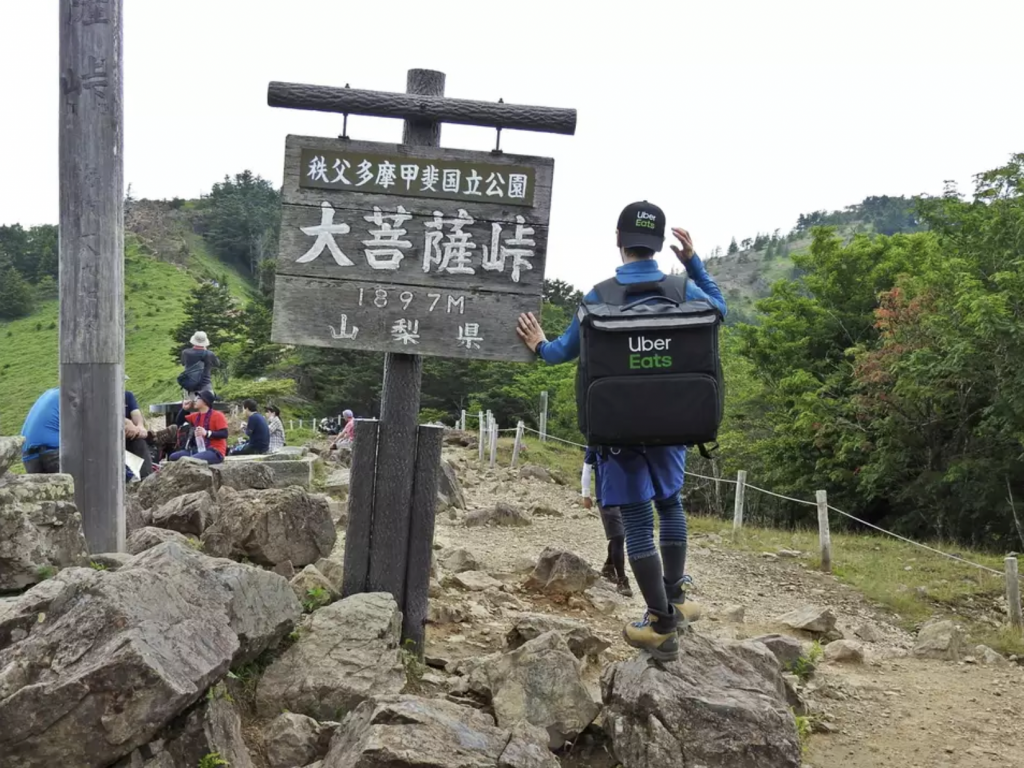 In return, many took notice of him and motivated him to keep on going, which made him feel energetic.
"Everyone was telling me to do my best, so I was energized and it became easier to climb."
He furthermore added that he enjoyed cosplaying and he would prepare another costume for his next hiking plan on Mount Fuji.
Tap here to give us a 'Like' on Facebook and stay up-to-date on the latest news!
Also read: KL food delivery rider leaps into action after witnessing snatch thieves steal woman's bag, rams his motorbike into them