In the advent of increasingly prevalent incidents of crime, it comes as to no surprise that more and more Malaysians are becoming wary of their surroundings. For local netizen Albert Ling, this was most certainly the case when a foreign worker approached his parked car before knocking on the window to get his attention one evening. Puzzled by the interaction, Albert proceeded to wind down his window to ask what the man needed.
M'sian driver encounters a man who asked him for money to buy asthma medicine
Detailing their encounter in an exhaustive Facebook post, he said that the man, who could only converse in very basic Malay, had asked if he could spare him RM10 to buy a box of medicine which he held in one hand. In another hand, he showed a crumpled assortment of blue one Ringgit notes. It didn't take long for Albert to realise that the man was trying to buy asthma medicine upon inspecting the box he was holding.
"As I myself used to suffer from asthma, I immediately recognised that the box he was holding was for an asthma spray, just like the ones I had used often when I was growing up." he said.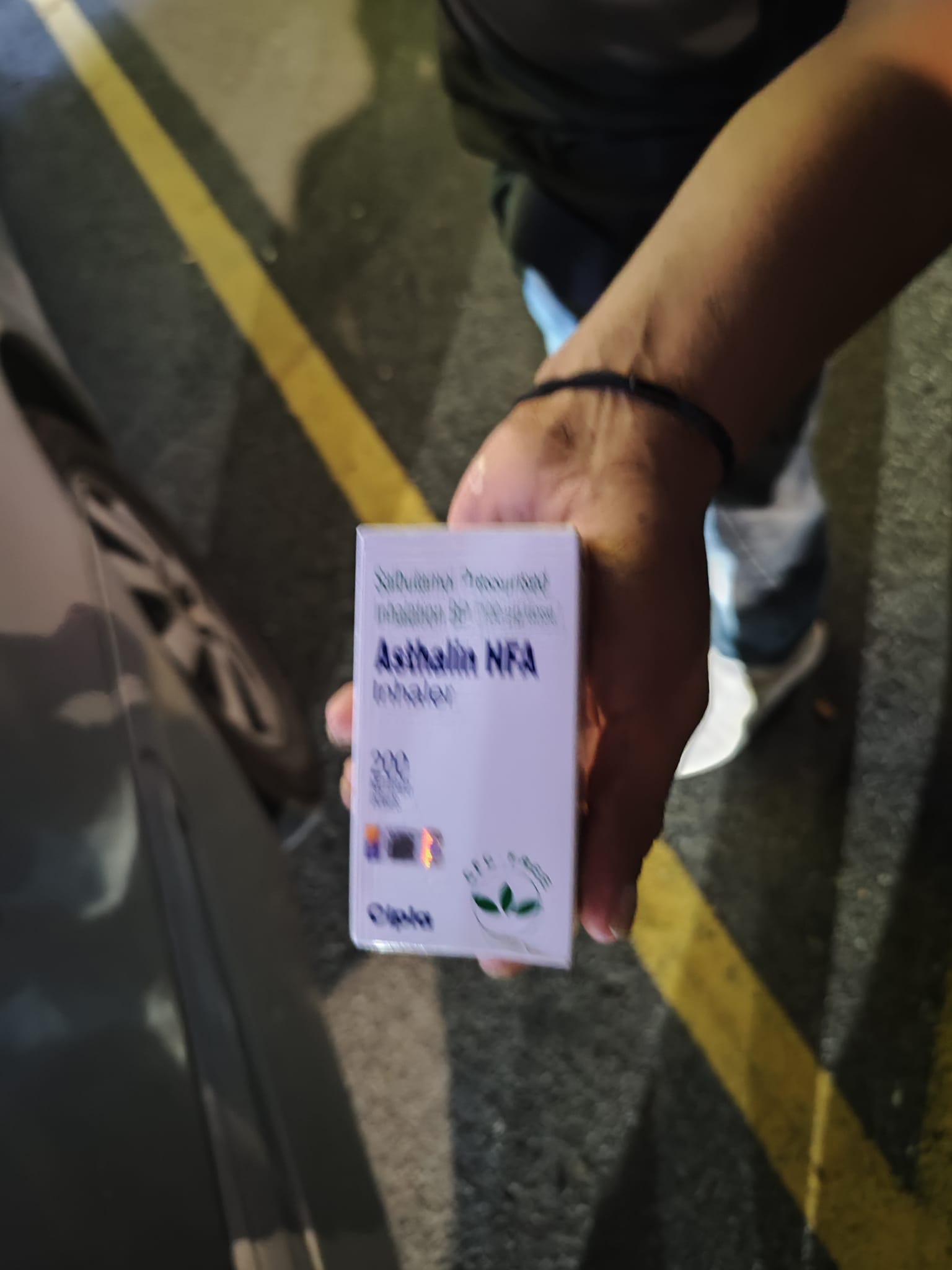 In that very moment, he realised that the man was trying to buy more asthma medicine, but couldn't afford to do so. Despite that, Albert remained wary and guarded out of fear that this could potentially turn into a scam tactic.
"In those few moments, I could already come up with a number of possible scam techniques that this could lead into. But I reasoned with myself and figured that even if it was a scam, all I'd be losing is RM10.

But if what he said was true, I'd be helping to save another life." he added.
Despite skepticism, he gave the man RM10 for his asthma medication
Albert then decided to spare the man RM10, which the man accepted with much gratitude before walking away. Thinking that would have been the last he saw of the man, Albert then turned his attention to his phone once more. To his surprise however, the man returned and knocked on his window moments later to show him his new box of asthma medicine, before thanking him profusely for his generosity.
As the man turned to leave, Albert felt the urge to get down from his car to ask the man about his circumstances.
"I asked him if something happened to him recently, as I was curious to know why he had so little money left on him. He told me that he is a foreign worker and lived in the Pelangi Damansara area,

Working as a security guard at Tropicana, he typically earns RM1,600 per month, but said he hasn't been paid by his boss in over two months." Albert explained.
The man's employer had not paid him in 2 months, and promised him a job that never came
The man's employer promised that he would find him a new job, but told him that he would have to wait for further instructions at his dormitory. For over two months, the foreign worker did as he was told and waited patiently, but received no news whatsoever. Eventually, he ran out of both money and asthma medicine, which he depended on for his condition.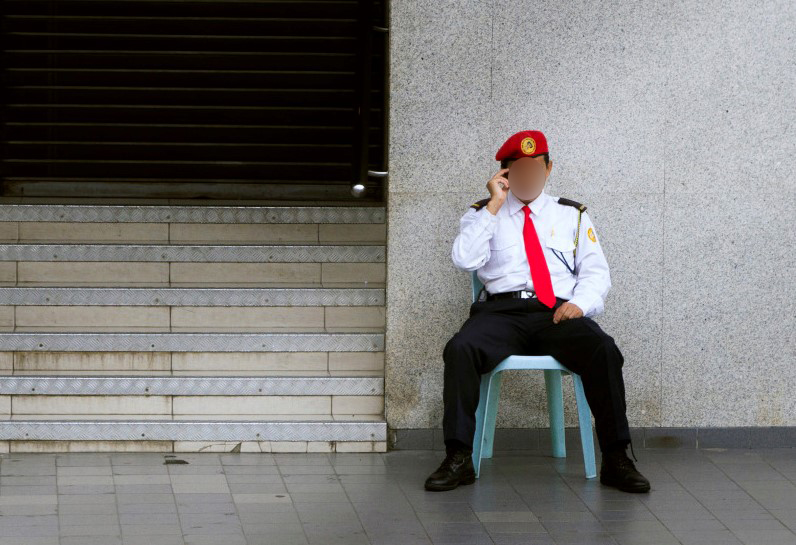 Left with no choice, he walked 3km from Pelangi Damansara to Kota Damansara in hopes of purchasing more medication for himself. Upon arriving at the pharmacy, the foreign worker was dismayed to realise that he didn't have enough money for his medicine, leading him to try begging from strangers. He told Albert that he was even berated by another driver for doing so, and was told to get a job.
"I promptly asked him if he had eaten, and he told me he hasn't. So I decided to treat him to a meal, and had a chat with him.

In broken Malay, he told me that he has a work pass and asked if I knew of any places that were hiring, and said that he was fine with doing cleaning work. I had to explain to him that he can't simply find a job anywhere, and would have to return to the employment agency that issued his work pass for a new position due to his status.

Otherwise, the authorities would arrest his new employers for breaking the law. He looked surprised when I told him that, and a little hesitant as well. I felt sad for him, but I didn't know what else I could do. After all, there are lots of laws that local companies have to abide by to hire foreign workers."
Felt blessed that he could lend a hand to someone who needed it desperately
Fearing that he could be the foreign worker's last resort if he ran into any trouble, Albert gave him his number as well as a small amount of money to buy food. Taken aback by his kindness, the foreign worker appeared stupefied before turning up to glance at the sky, and back again at Albert before offering him his unreserved gratitude.
"I figured he must have been thanking God, as he kept looking at the sky while walking away. I really hope that he would be able to overcome this hurdle, and that he would not cross paths with such irresponsible employers again."
Looking at the encounter in hindsight, Albert says that while he continues to remain skeptical of many beggars who claim to be asking for help but turn out to be part of syndicates, he stresses that Kuala Lumpur locals are not cold-blooded. Only, many have been left inured and jaded by the many people who seek to exploit the generosity of others.
"These fake beggars also prevent those who genuinely need help from receiving it. Had I treated him like a fake beggar and turned him away, he wouldn't have been able to buy his asthma medicine."
He also extends his thanks to the foreign worker for his gratitude, and for giving him the opportunity to do some good. In fact, Albert even managed to help the man secure a new job!
Tap here to give us a 'Like' on Facebook and stay up-to-date on the latest news!
Also read: Kind M'sian offers bagful of groceries & money to starving, unemployed migrant worker