As the tourism industry finally reopens after a stagnated period of two years with protracted lockdowns, many Malaysians are no doubt itching to satiate their wanderlust urges by travelling out and about again. After all, we all need a well-deserved break, and we can all expect to unwind and relax when we're on vacation.
Tourists in Penang left stranded after hotel gave their rooms to VIP guests
But that didn't seem to be the case for a group of holidaymakers in Penang, who to their exasperation, found themselves stranded without hotel rooms upon their arrival. In scenes that emerged from the lobby of a local hotel, irate tourists can be seen demanding an explanation from hotel management, after they were told that their hotel bookings that were made ahead of their trips had been cancelled.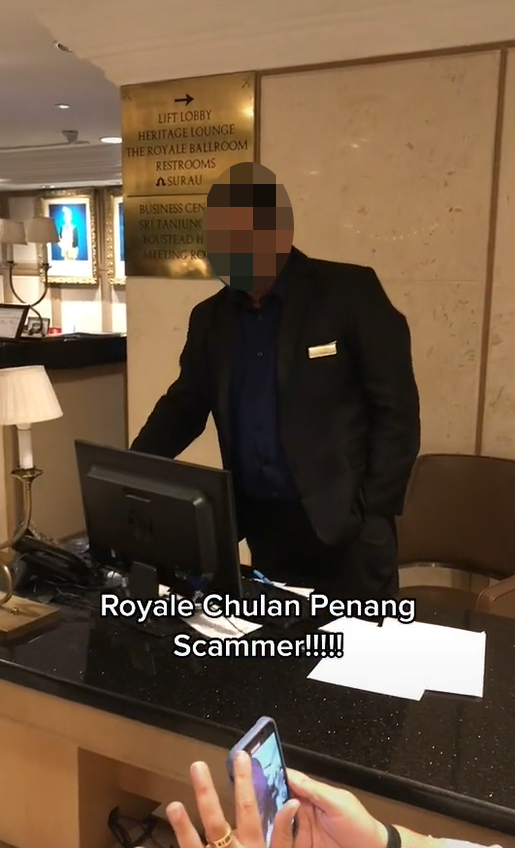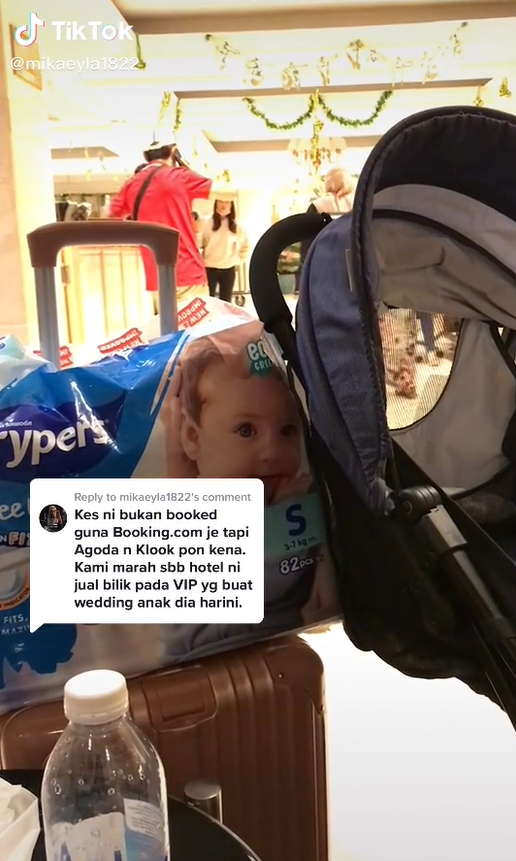 From the clips, it seems that many of the room reservations had been made through online travel agencies such as agoda, Klook, or booking.com, which requires an up-front payment. And while information provided to customers from these sites show that their rooms remain reserved under their names, hotel staff had informed them that the reservations were cancelled.
Guests later learn during a confrontation between a man in a red shirt with hotel staff that their pre-booked rooms had allegedly been sold to wedding guests who had been invited to the wedding of a VIP's son that was being held at the hotel.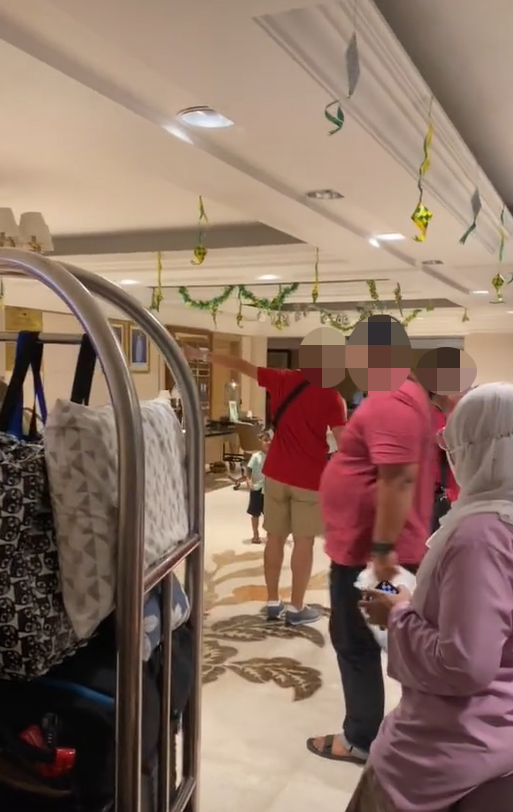 The revelation led to an uproar among guests, many of whom felt like they have been cheated out of their money as they had paid up-front for the rooms prior to arriving at the hotel. One could even be heard calling out the hotel for discrimination.
Over 10 families affected, all of whom made bookings via online travel sites
According to TikTok user @sizukaachan, who was among those affected, as many as over 10 families including one travelling from Singapore, have had their room reservations cancelled at the very last minute. What's more, she claims that hotel staff were privy to the reservations made through sites such as agoda, Klook, and Booking.com, as she managed to spy the confirmation emails sent to the hotel on staff computers.


She adds that the websites indicated that their room reservations were still valid, and that she had even called ahead to confirm even before the Ramadan period. While attempting to obtain clarification from hotel staff, she said that they were stonewalled and were left to deal with the travel agencies on their own.



The hotel has yet to provide any explanation or a refund to the affected guests.
Hotel bombarded with 1-star reviews
The hotel has since caught massive backlash from members of the public, many of whom have taken to bombarding their Google Reviews page with 1-star reviews over the incident.


Tap here to give us a 'Like' on Facebook and stay up-to-date on the latest news!
Also read: WATCH: M'sians working in SG adorably disguise themselves as hotel staff to surprise parents in JB