Over the past number of days as we approach the 15th General Elections, you may have at some point, come across a rather fashionable new e-commerce platform that appears to be selling a myriad of luxury goods. From Burberry button-downs to haute pieces of horology in the hundreds of thousands of Ringgit, you would be forgiven for mistaking it as being a consignment site for billionaire bits and baubles.
Introducing Voteordié, the new luxury e-commerce look-book taking GE15 by storm
Only, none of the items are actually for sale. If you take your time to scroll through Voteordié's impeccably curated pages, you'll notice that all items are ascribed to various different faces hailing from all spectrums of the local political landscape.
Adding to that, descriptions take a sardonic tone while noting comparisons of the prices of each luxury piece and what the money could have been spent on for the welfare of the rakyat, such as Tabung Haji aid for B40 individuals or early schooling assistance for 1,000 parents.
As it turns out, the site is part of an ongoing initiative by local creative advertising agency, C27, to create increased awareness among Malaysians regarding their elected leaders and representatives while also stressing the importance in carrying out their civic duties at the polls come Saturday. Tap on the 'Frequently Asked Questions (FAQ)' tab, and you'll be taken to a succinct guide that runs through some of the most common questions associated with the Malaysian General Elections; handy for first-timers, or those in need of a refresher.
And before you ask, no, the name Voteordié is not the work of a demented Francophile, but rather an obvious portmanteau of the words 'vote or die'. In case that wasn't readily evident.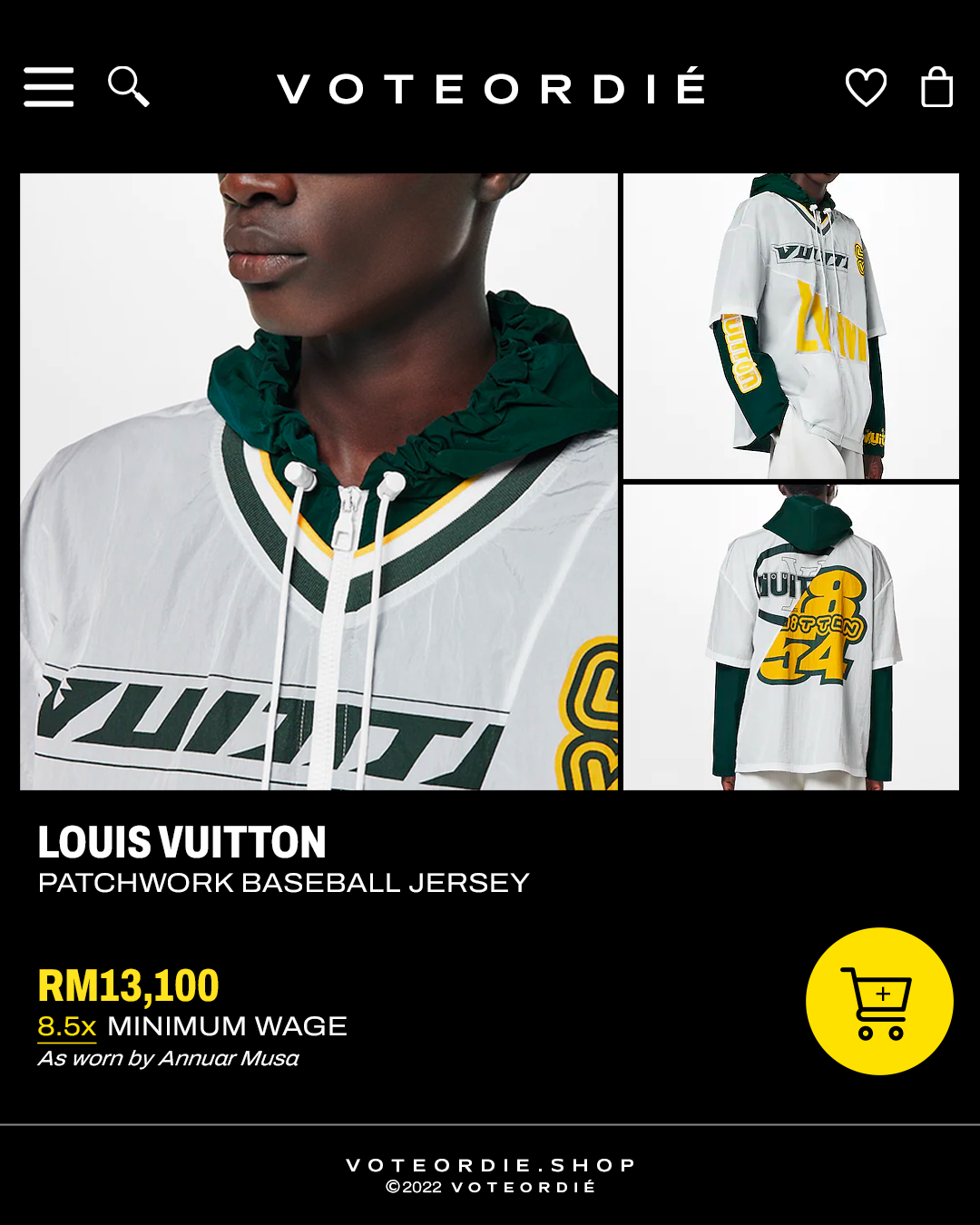 To learn more about the effort, WauPost decided to reach out to project head and C27 Experience Director, Azmin A. for further insight. Speaking on public reception to the initiative, he said that response has been overwhelmingly positive, with the Instagram post advertising Voteordié's website receiving a whopping 1,500 likes and some 1,300 shares in 12 hours. This is in addition to thousands of eyeballs on the site itself.
A reminder that power still remains in the hands of the people
As to what kick-started the effort, he recalls a discussion that their team had on how they could prompt Malaysians into casting their ballots for GE15.
"The original discussion was how do we get Malaysians, particularly those around our age, to go out and vote — especially after hearing conversations and growing discourse online about how voting won't really make any difference (it does, and it will!)." he said.
But of course, their internal team of volunteers had no intentions on settling with typically hackneyed, repetitious, and oft ignored avenues to convey their message, given their intrepid creative backgrounds collectively. Which is when they made the decision to approach their public service announcement through a familiar, but equally unorthodox medium: online retail.
"We thought about how to add something different into the already repetitive narrative and PSA's to vote, and we decided the best way to unify the working class is by looking at how much we're all struggling just to make a decent living while the 'leaders' that we elect (or not) live their lives so lavishly."

"As you may know, our generation forms the largest block of voters, and as digital natives, we spend a lot of time online, browsing, watching and shopping. Clothes and fashion are a staple of e-commerce, so marrying lavish political fashion with a platform everyone (but especially the youth) is familiar with just made sense." Azmin explained.
The practical aspect of turning a vision into reality took four days from ideation to the development of the website itself.
"The internet did the rest." he quips.
But cut-dry satire and luxury retail aside, Azmin and his team hopes that the website will act as a catalyst to motivate eligible voters to make their voices heard at the polls.
"Vote. Choose the right people to represent you.

Vote. Even if this is not the best, this could be the start of something new.
Vote. If it's not for you, it's for the disadvantaged.
Vote. If it's not for you, it's for the unrepresented.
Vote. If it's not for you, it's for all of US." he reminded in a stirring rallying cry.
For those curious to check out the site yourself, you may do so by tapping through here. And remember, if you can vote, be sure to do so! We'll see you on Election Day!
Tap here to give us a 'Like' on Facebook and stay up-to-date on the latest news and stories!
Also read: "I'm begging you!" BN candidate breaks down crying, bows & pleads for voter support during event