The responsibilities of parenthood are understandably incredibly demanding, requiring both father and mother to play active and constant roles in their children's lives to ensure that they grow up to become well-adjusted adults in the real world. This is only exacerbated in the case of single parents who have to undertake both roles themselves, on top of other responsibilities and commitments.
M'sian single mum works two jobs to support her child and herself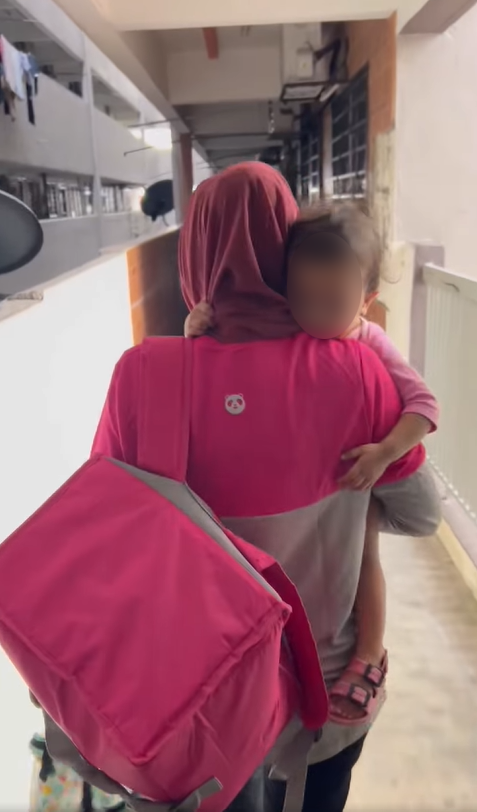 In spite of those challenges, it hasn't deterred a young single mother from being a determined provider for her infant daughter. In a post shared by local celebrity preacher and philanthropist Ebit Lew, he recounts how he had recently encountered a young woman who goes by the name of Emi. The 23-year-old, who is currently engaged in the legal process of separating from her husband, was said to have taken up two jobs in order to support both her child and herself.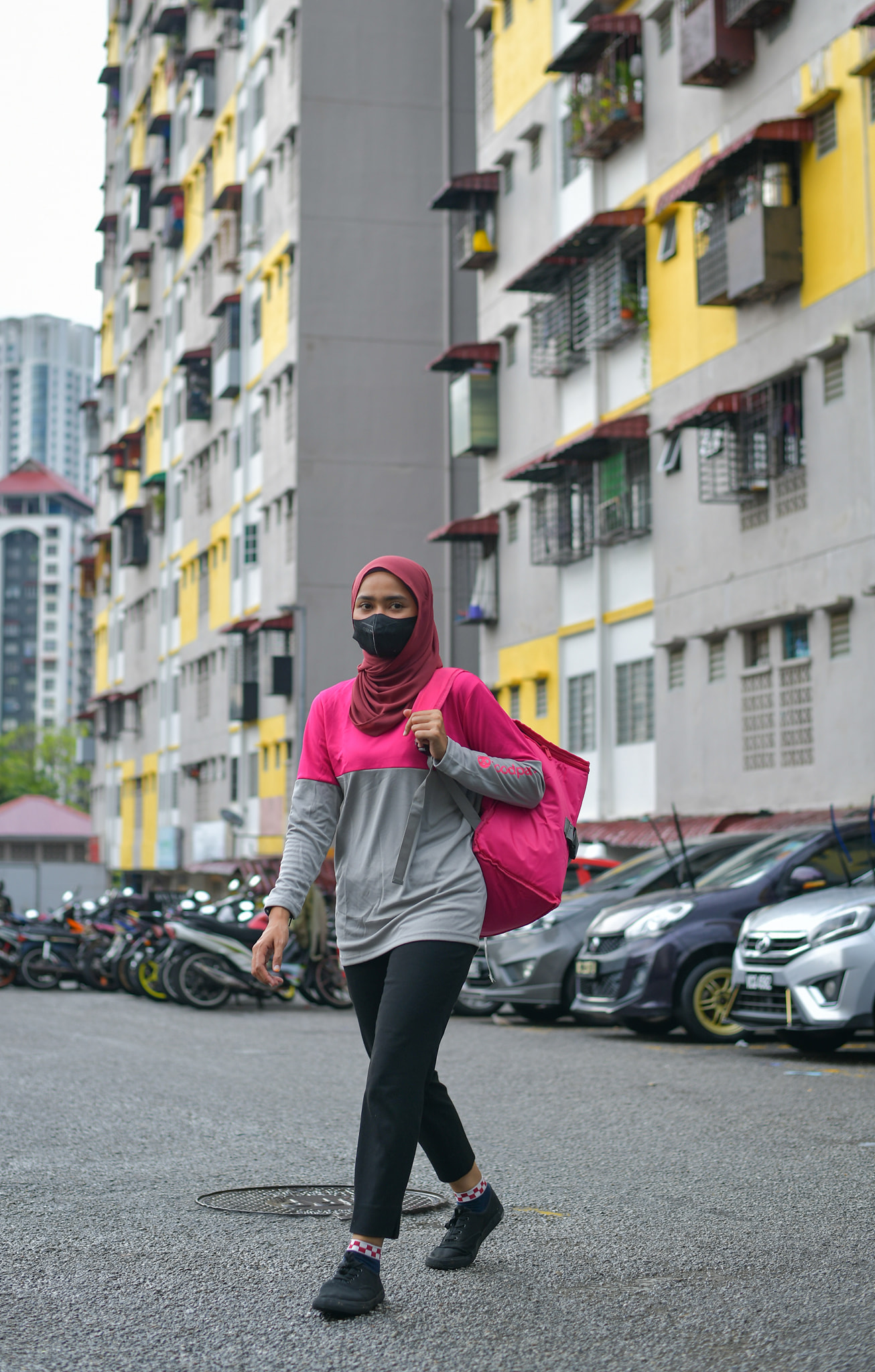 As she does not own any mode of transportation, Emi resigned herself to her circumstances and took up work as a FoodPanda delivery walker, who are usually assigned short delivery trips that can be carried out on foot, to earn a living. She also works as a part-time restaurant helper in order to supplement her income and remain self-reliant.
Receives a gift from Ebit Lew to help with her situation
Touched by her sheer will and resolve, Lew decided that he would offer the young woman assistance and subsequently surprised her with a brand-new Yamaha motorbike. Taken aback by the gesture, Emi could be seen breaking down in happy tears as she unwrapped the motorbike.
As it turns out, she herself had also been in the process of saving up for a motorbike, with the hope that it would eventually assist her in taking on more work as a FoodPanda delivery rider.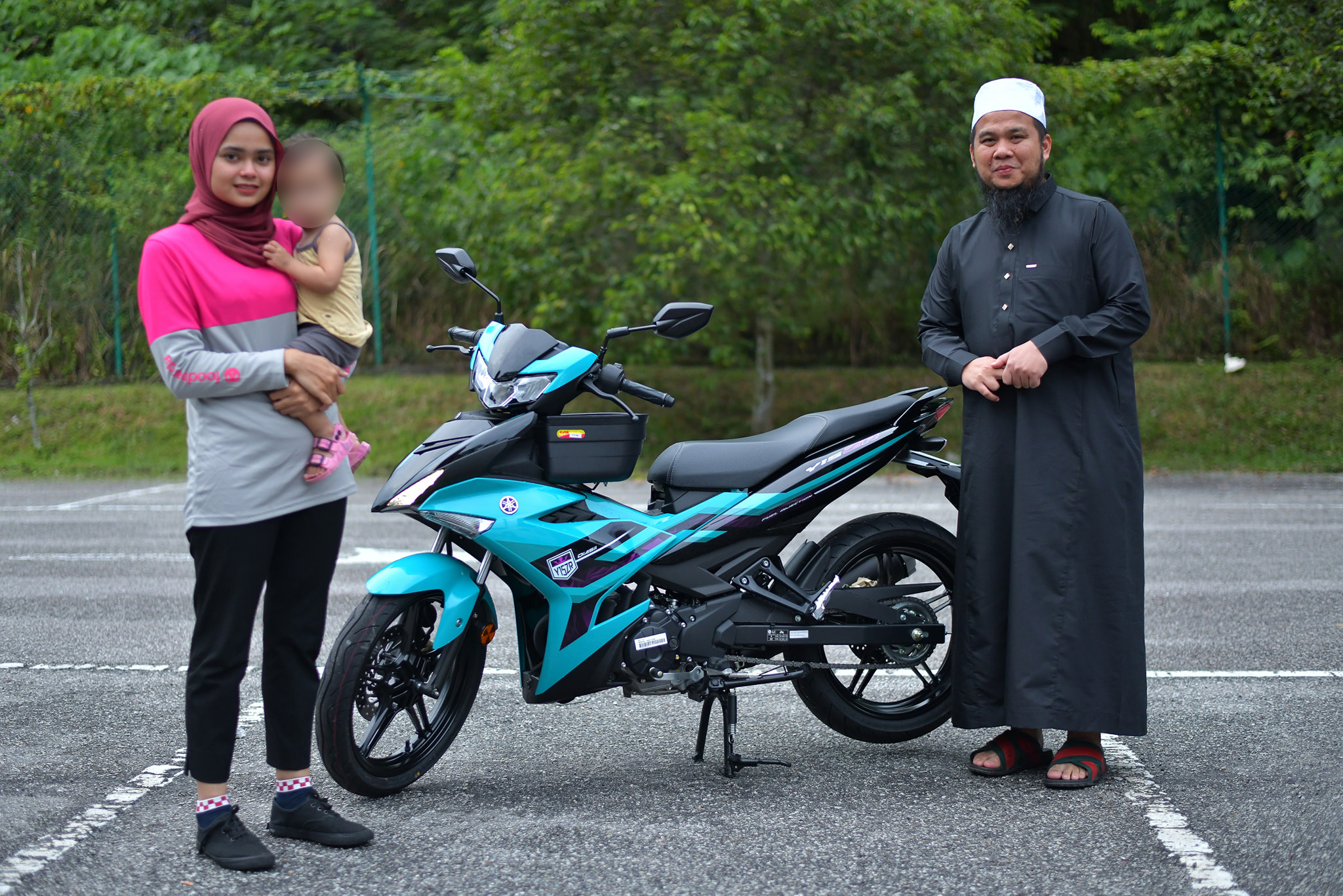 Her story has since gone viral across the local social media space, with many netizens commending Emi for her strength and perseverance, as well as Ebit's unreserved compassion and generosity.
"Beautiful and hardworking, she's a good mother. Working hard to earn a source of income for her child. That is the greatness of motherhood. May she continue to be blessed." 

"You are so beautiful, sis. You love your child, have such a strong spirit, are determined and positive, work hard to find a Halal source of income without demanding from others. Insyaallah, goodness will come your way and I am sure there will be a bright light ahead in your future one day. I'll pray for you. Thank you Ustaz for helping this young woman."

"Our hearts are touched. Allahuakhbar, may all of her affairs be eased. Thank you so much to Ustaz Ebit Lew."
Tap here to give us a 'Like' on Facebook and stay up-to-date on the latest news and stories!
Also read: KL food delivery rider leaps into action after witnessing snatch thieves steal woman's bag, rams his motorbike into them