Driving on Malaysian roads can often times prove to be a pretty interesting affair, and you'll encounter a host of different characters when behind the wheel. Remember the pickup truck or luxury MPV driver who enjoys speeding in the fast lane? Or the King of The Road nipping at your rear bumper? But no other character proves to be as hostile as a Malaysian driver engaged in road-rage, after having been slighted while driving.
Driver dangles handcuffs from car window after failing to cut into fast lane
And in this case, the road bully in question appears to have had quite an unorthodox way of expressing his anger after he had failed to cut into a lane while driving. In dash-cam footage that was shared across social media recently, a local driver who had been making their way down along Jalan Tun Razak suddenly found themselves in an altercation when a silver Proton Persona sedan had attempted to cut towards the rightmost lane without using his blinkers failed to do so when they weren't able to give way in time.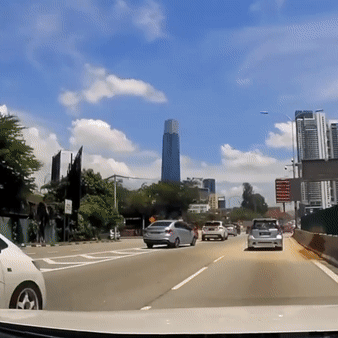 The driver of the Persona, who felt slighted by the fact that the dash-cam owner did not make room for his vehicle to merge into the fast lane, sped up from behind the victim's car before driving up alongside them.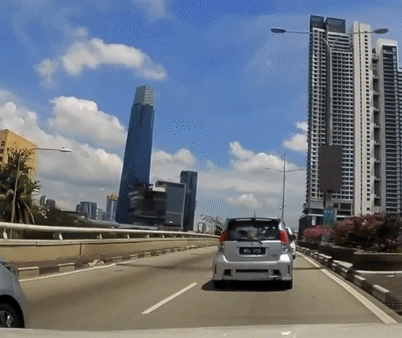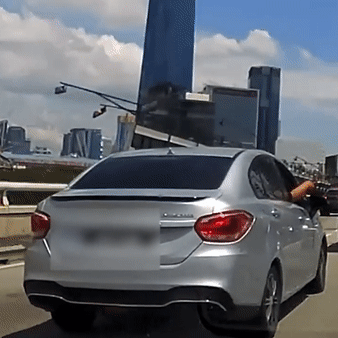 And while that alone may be a pretty intimidating gesture in itself, the road bully decided to take things a step further by winding down their window before dangling a set of handcuffs at the dash-cam owner in a gesture meant to intimidate them.
Netizens urge local police to investigate into the matter
While it remains unclear at this time as to whether the driver of the Proton Persona is part of any authoritative body, many netizens have speculated that he could potentially be a member of the police force.


However, some netizens have also pointed out that the possession of handcuffs does not immediately indicate that an individual is with the police, as they could be purchased from online vendors all the same.
According to Harian Metro, Kuala Lumpur police are now looking into the matter. The identity of the driver has yet to be ascertained.
For more news like this, follow us on Facebook! 
Also read: M'sian road bully with RM8k in unpaid samans tries to intimidate driver, flees when he realises he was video recorded