Perhaps one of the most formative lessons we learn as children across the board from our parents is that we should never, under any circumstance, litter. And it's a good piece of practical advice too, as littering not only pollutes the environment, but could lead to other larger ecological consequences down the line, such as flash floods which have become steadily more recurrent in Kuala Lumpur.
SG-registered luxury car caught littering in M'sia
But it would now seem that not everyone got the memo on littering, as a video that had been circulating over social media recently shows how the driver of a luxury car bearing Singaporean number plates was allegedly caught disposing garbage openly on a local street. The clip, which appears to be taken from a building above the street, shows how the driver of a black Mercedes Benz C Class wound down his window to litter rambutan husks onto the ground.
"Hey you guys, watch how this Singaporean car came all the way to Malaysia to dispose their litter."

"Look at this. You would have been slapped with a fine if you did this in Singapore. But I guess you won't be fined in Malaysia. See, he left a pile of rubbish right by his car." the woman filming the video could be heard saying.
According to her, the driver was prompted to leave after her friend had got down to the street to chide him for his actions. And despite being caught red-handed, the driver of the car made no effort to clean up after himself.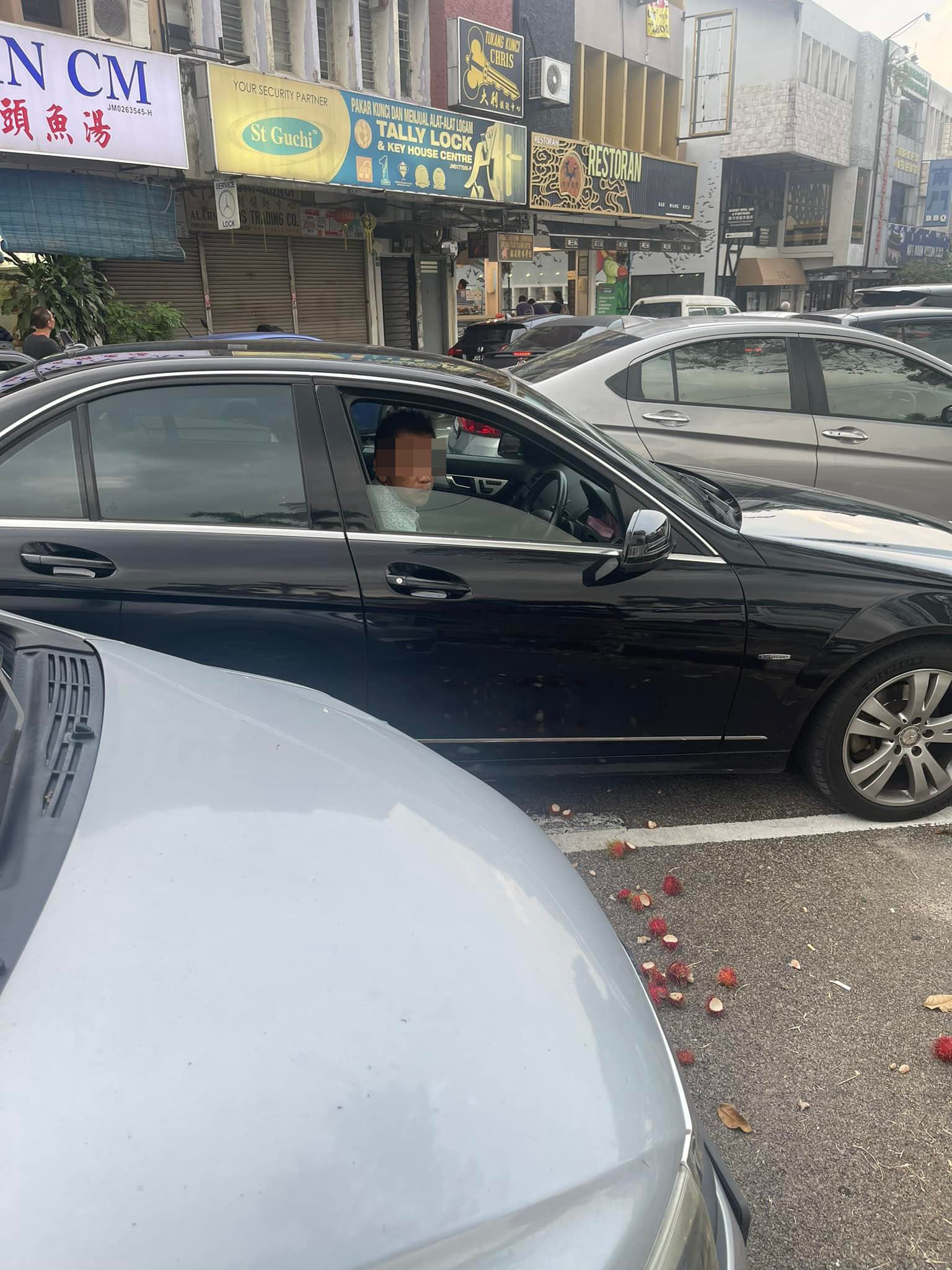 Malaysians have chided the driver for his behaviour
As one can expect, the video has since sparked outrage among Malaysians. Many have called him out over his poor behaviour, pointing out how he has given Singaporeans a bad name.
"They brought their shame abroad with them."
"Not only are they kiasu, they don't have any sense of civility either."

Other netizens have chided him for his hypocrisy, and said that he wouldn't dare think of littering had he been in Singapore.
"This is no surprise. I was at the J.B seashore once, and saw a Singaporean car opening their door before throwing three bags of rubbish out. It's not their country, so of course they don't care for it."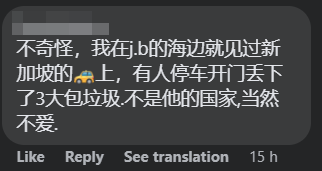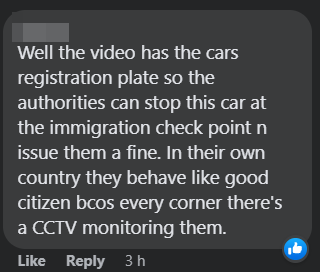 One netizen even jokingly remarked that other Singaporean netizens would claim that the driver isn't actually Singaporean, but rather a Permanent Resident in Singapore from Malaysia.
"Just wait, someone is going to say later on that he is actually Malaysian and is in fact a PR." 

It is worth noting however that contrary to popular belief, littering in Malaysia is actually a punishable offense under the Street, Drainage and Building Act 1974. In it, it states that any individual who is found guilty of disposing  dust, dirt, paper, ashes, carcass or other articles in public places can be liable of a fine amounting to RM500 upon conviction. Repeat offenders may face a fine of upwards of RM1,000.
Tap here to give us a 'Like' on Facebook and stay up-to-date on the latest news!
Also read: Singaporean electric vehicle driver allegedly seen stealing electricity from a Johor charging station