When Malaysians come together, some truly incredible things can happen. Time and time again, this has always proven to be the case whether if we are referring to grassroots movements reaching out to help flood victims in their time of need, or Malaysians from all walks of life donating much-needed supplies to flood relief centres.
Thaipusam devotees help pregnant woman deliver her baby outside Batu Caves
And in this most recent instance, Malaysians have once again gone above and beyond to help out their fellow countrymen when they needed it most. Just yesterday (1th January 2022), Malaysians of Tamil descent came together to partake in the Thaipusam festivities together. But the day also happened to be an incredibly special one for a local Malay couple, after a woman had reportedly given birth outside the Batu Caves Sri Subramaniar Temple with the help of other Thaipusam devotees!
Quoting local journalist LK Savantharaja who had been present at the scene, Free Malaysia Today reports that the birth had taken place as a bullock cart was being drawn around the temple premises for ceremonial purposes. Mr Savantharaja, who had been following the procession at the time, said that they had suddenly heard a devotee scream and ask for help.
Without a moment's hesitation, the group immediately took after the direction of a pickup truck that had been parked nearby. In it, a woman was seen visibly in pain while her husband was in the driver's seat. She was on the cusp of giving birth.
Worked together as the woman went into labour
Realising that time was of essence, the devotees were quick to work together in order to ease the labour process as much as possible, despite the challenging circumstances. Several devotees immediately tied their headcloths together to create a makeshift curtain to cover around the car's windows.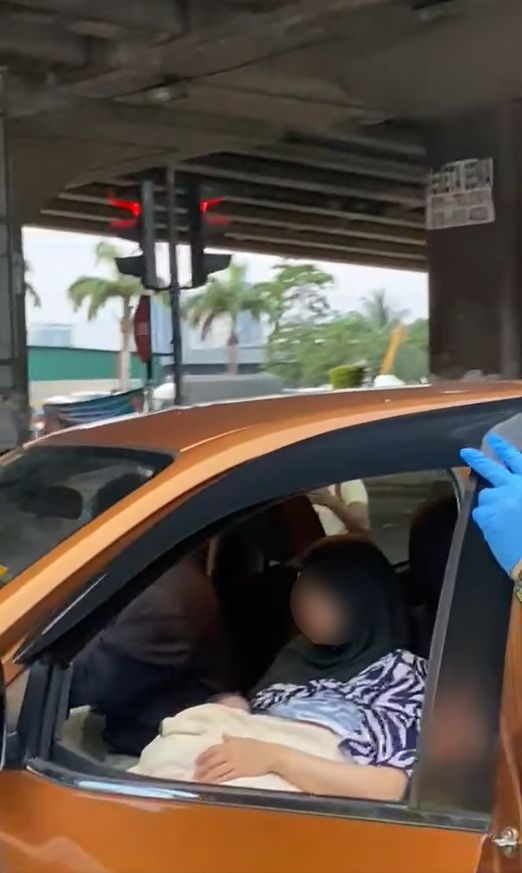 And when the baby was successfully delivered, Savantharaja managed to help find a pair of scissors to help the new parents cut the umbilical cord. The momentous occasion has since gone viral across social media, with many applauding the moment as a true show of Malaysian unity during Thaipusam.
In fact according to Savantharaja, devotees who were present at the time felt blessed by the birth of the child, with some even moved to tears.
For more news like this, follow us on Facebook! 
Also read: M'sian appeals for netizens to help woman seen carrying her own baby while out delivering food to earn a living