24-year-old hip-hop artist Yonnyboii recently bagged the Best Album Award with a deluxe version of his 'Yonny' album at the 23rd Anugerah Industri Muzik. But for those who know him, they would have long been familiar with all the trappings that he possesses as a rising musical talent since his teenage days. In speaking with WauPost through an exclusive interview, he shares with us his journey to becoming a multi-talented multi-hyphenate in the local music scene.
From releasing his first mixtape at 18 years old to making it to the news headlines as Yonnyboii, Haqeem Nuriman Azrin is bold with his creative ventures in making music. To him, his music is inspired by his personal life experiences and serves as an extension of self-expression. This is evident with his tracks like 'jangankeluar' inspired by the pandemic and 'NIKI' that was dedicated to his wife.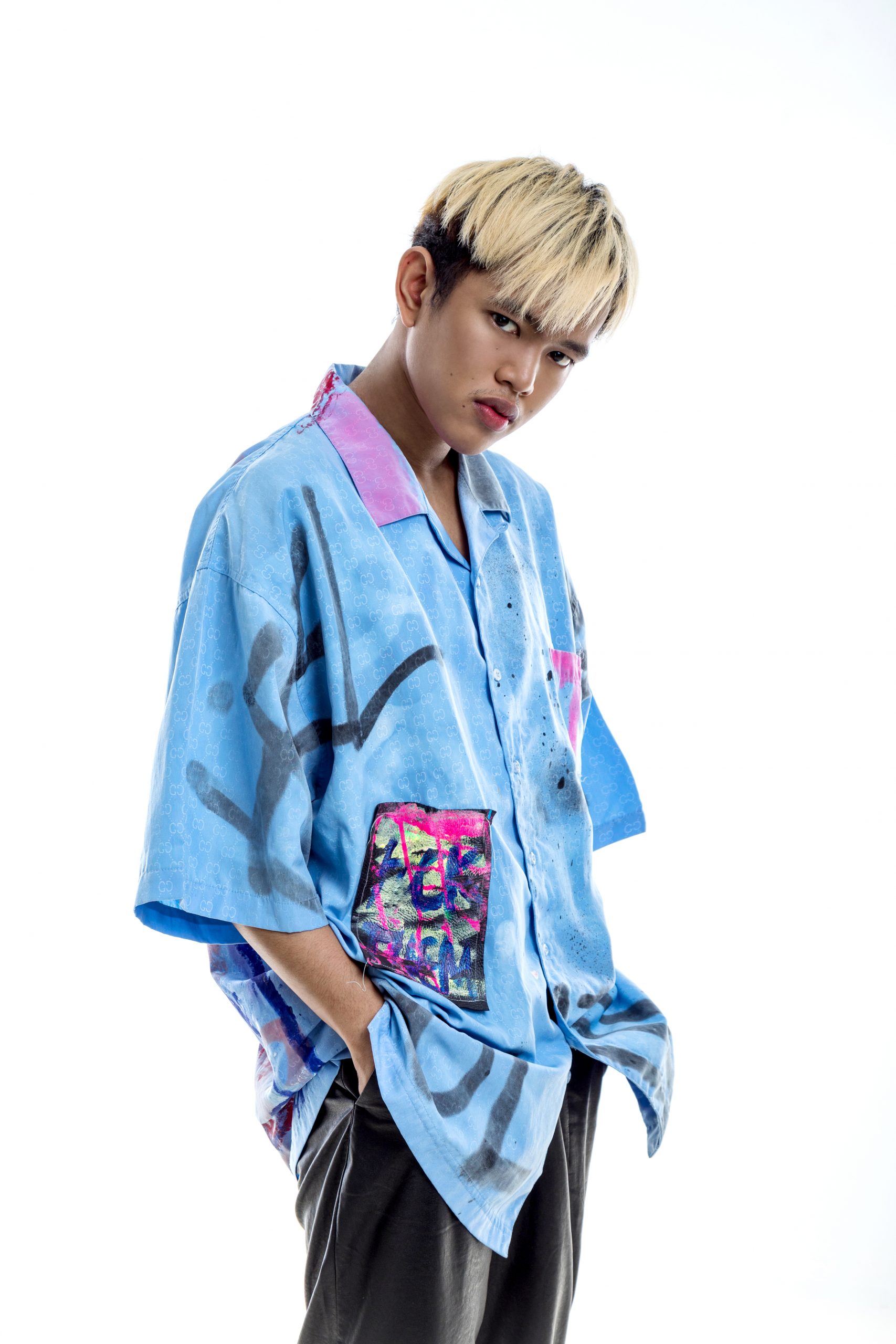 Looking back in hindsight, he mentions that he grew up closely with punk music, but also made a point of dabbling in other genres including rock, KPop, rap, and has now even set his sights on acoustic folk music.
"My dad is very into metal, so that's how I was introduced to punk, and how I learned to love it," he said.
Yonnyboii's rollercoaster ride in making music
On his success as a commercial artist in Malaysia, Yonnyboii finds himself taken aback by the warm reception that he has received among his fans, and has observed the stark differences that exist between the mainstream and underground music markets respectively. 
"My journey has its ups and downs, and I've been in both worlds. It's interesting to see how different they are," he shared. 
But despite critical acclaim, he admits that one of the challenges he still faces in making new music is in trying to figure out the Malaysian taste in music.
"The western formula might be similar, but the music still needs to and should have a Malaysian taste to it. It's a learning process for me," said the singer-songwriter as he continues to explore what defines the 'Malaysian taste'.
Yonnyboii's goals as a 'rapper-singer-songwriter'
When asked what he wants to be most known as to the public, he finds himself summing things up in a neatly condensed string of titles.
"I'd like to be known as a rapper-singer-songwriter," he said with a laugh, all of which he embodies with authentic ease.
As a rapper, he aspires to 'always spit dope bars, have meaningful words, and inspire more people to start rapping'. While as a songwriter and music producer, he shared that he'd love to work with his idols, Malaysian superstar Yuna and also American rapper Travis Scott, jokingly adding that he would love to write for the latter one day. 
The humble star shared that he has high hopes for himself and his future as he takes every day as a learning process to be closer to achieving his goals. "I think with my team behind me, I'm growing every day," he added.
If you are one of the aspiring talents who want to make music, Yonnyboii says "keep trying"
"When you first do music, you might not have the confidence. As you go, you'll get better. Don't take other people's judgements too seriously. You can take it as constructive criticism, but that's all. You don't need to take too much notice of what people say." 
Yonnyboii is set to hit the Good Vibes Weekender on 24 September 2022 (Saturday).
Tap here to give us a 'Like' on Facebook and stay up-to-date on the latest news!
Read also: M'sian music Casanova, NYK, drops his new single 'IWBWY' & talks about his music chapter