Easily one of the most celebrated and decorated athletes in Malaysian history, Datuk Lee Chong Wei needs no introduction. The mere mention of his name conjures up some truly impressive displays of sporting finesse on the global badminton scene, which he dominated by raking first internationally for an incredible 349 weeks – 199 of them being consecutive weeks between 21 August 2008 to 14 June 2012. While he has since retired from the competitive arena, Chong Wei's legacy continues to remain as an indelible part of the Malaysian subconscious.
And in commemoration of one of the world's greatest badminton players, Datuk Lee Chong Wei was recently honoured with a lifelike waxwork of himself, created by none-other than the incredibly talented artists at Madame Tussauds!
Datuk Lee Chong Wei honoured with lifelike waxwork figure at Madame Tussauds 
Debuting at the Singaporean outpost of the popular tourist attraction, Chong Wei will bear the distinction of becoming the very first Malaysian athlete to ever be commemorated by the company, with his statue standing alongside the likes of other accomplished athletes such as Cristiano Ronaldo and David Beckham. The unveiling of his waxwork comes after he was put through a 6-hour long sitting back in November 2019, where over 200 exacting measurements were taken as reference.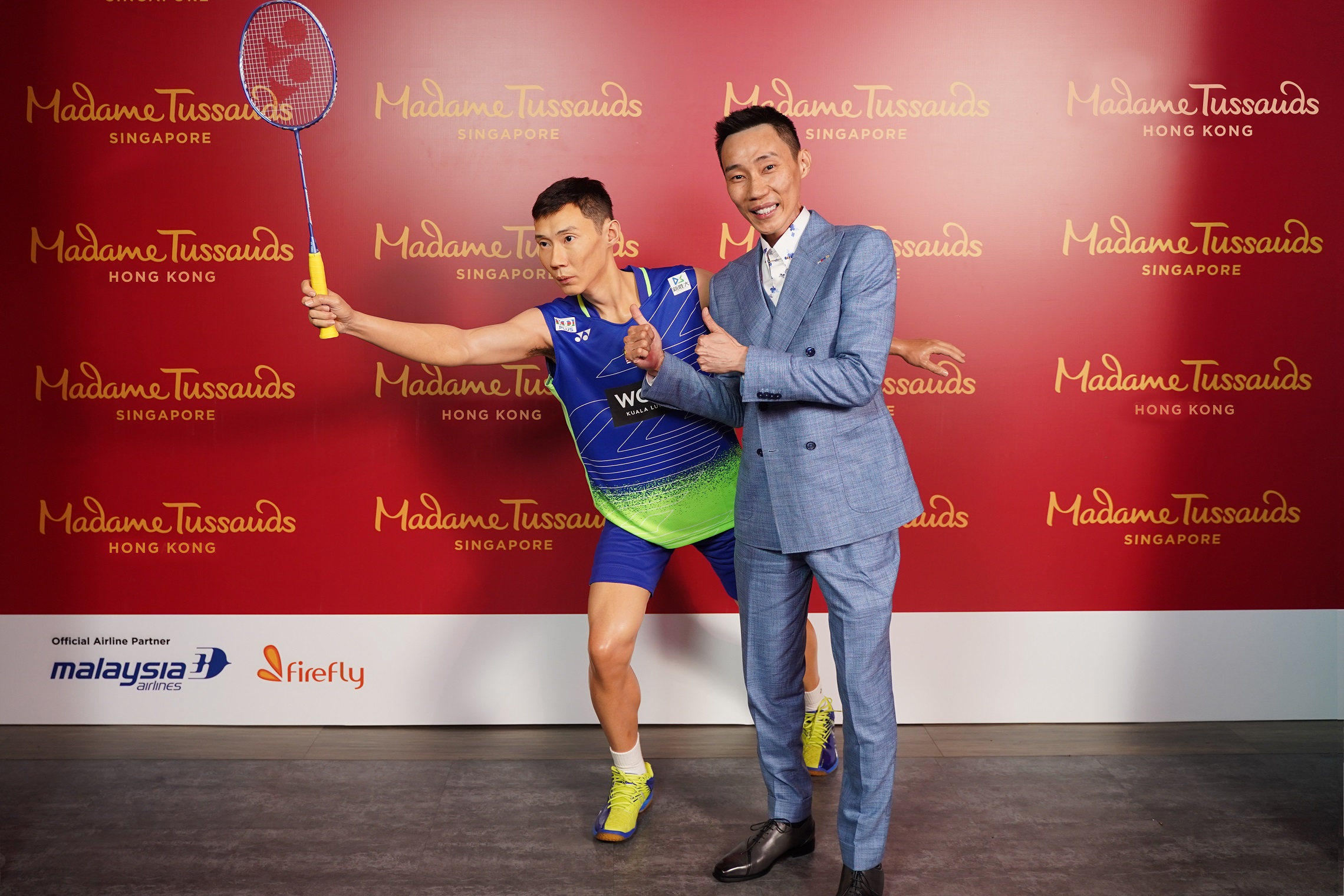 With its introduction at Singapore, Chong Wei's waxwork statue will then later be transported to the Hong Kong branch of Madame Tussauds, where it will be put on permanent display. What makes his statue all the more special is that Chong Wei had even gone so far as to donate his official jersey that he was issued with when competing for Malaysia during his final Olympics outing back in 2016 at Rio!
"I'm so excited to finally be able to reveal my wax figure to fans from all around the world. A lot of time and effort has been put in by the team at Madame Tussauds.

They have been so meticulous at their job recreating me and I am so grateful for this opportunity." Datuk Lee Chong Wei said.
Will be displayed in Singapore before moving to Hong Kong
Similarly, Madame Tussauds Singapore general manager Steven Chung adds that they were excited to play host to the household badminton name's waxwork.
"Sports legends are extraordinary, larger-than-life individuals who have the unique ability to capture the hearts of fans and inspire the younger generation from around the world.

We are proud to be chosen as the first Madame Tussauds to display Lee, one of this region's best ever, right here in Singapore, where he will stand among giants in our very own Sports 'Hall of Fame'." he enthused.
For those who want to snap photos with Datuk Lee Chong Wei's waxwork in Madame Tussauds Singapore, be sure to buy your tickets from their official website now, as the statue will be moved to Hong Kong during the first quarter of 2023!
Tap here to give us a 'Like' on Facebook and stay up-to-date on the latest news!
Also read: For the first time in history, M'sia's mens team won gold at the 2022 Badminton Asian Team Championships vs Indonesia!