Malaysia is known for many things, and chief among them includes our rich shared heritage and of course, our world-renowned gastronomic culture. But where sporting prowess is concerned, our country happens to be no slouch either. Producing a number of talents such as Datuk Nicole Ann David and Datuk Lee Chong Wei. our nation has what it takes to contend at an international level.
Team Malaysia's men's team bags top-spot at 2022 Badminton Asia Team Championships
And in a testament to that fact, our country's sportsmen have once again made the country proud after it has been announced yesterday evening that our men's team has officially taken home the top prize at the 2022 Badminton Asia Team Championships in the finals against defending champions Indonesia!  The incredible victory over our neighbours would mean that the Malaysian men's team has managed to end Indonesia's winning streak at the Badminton Asia Team Championships that started since 2016!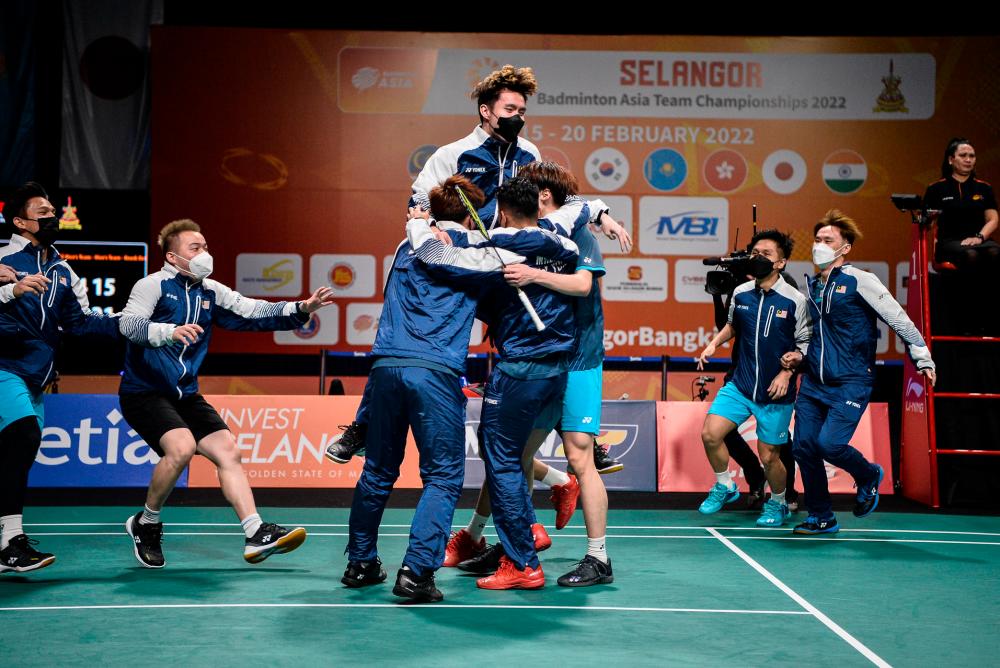 According to Malay Mail, the opening match saw crowd-favourite and All England Champion Lee Zii Jia working towards a shaky start after he lost 14-21 to rival Chico Aura Dwi Wardoyo. However, the scales soon tipped in his favour in the subsequent matches, which saw him seizing the lead with a 16-6 and 21-12 win. Similarly in the rubber game, Zii Jia brought home a 21-10 victory against 23-year-old Chico, scoring Malaysia's first point for the evening.
This victory books all finalists a spot in the upcoming Thomas Cup to be held in Thailand
This was followed by a match between Malaysia Tokyo Olympics 2020 bronze medallist Aaron Chia-Soh Wooi Yik , who faced off Indonesia's Leo Rolly Carnando-Daniel Marthin, who ranks No.28 globally, in an intense 56-minute long battle. While Aaron lost the first match by 17-21, he managed to cinch Malaysia's second point for the evening by scoring 21-13 and  21-18 after.
Malaysia's victory was then finally sealed after 21-year-old shuttler Ng Tze Yong eked out Ikhsan Leonardo Imanuel Rumbay with a series of wins for all two of his games, scoring 21-14 and 21-15 respectively.
This victory is also the men's Malaysian team's first official Badminton Asian Team Championships title win, which squarely books a spot for all finalists in the upcoming Thomas Cup that is slated to be held in Thailand this May.
For more news like this, follow us on Facebook by tapping here!
Also read: Did you know that Genting is behind one of the biggest ski venues at the 2022 Beijing Winter Olympics?