At this point, most of us can agree that the South Korean mega-hit online series Squid Game has become a cultural phenomenon in its own right. From it's memorable iconography to the story's depiction of class struggle set to childhood games with lethal consequences has led to rank as Netflix's most watched show of all time in 2021, according to Variety.
Netflix introduces Squid Game: The Challenge
And it looks as though the franchise will now be taken to even greater heights, after it was recently announced by Netflix that they will also be producing a new reality television show called Squid Game: The Challenge!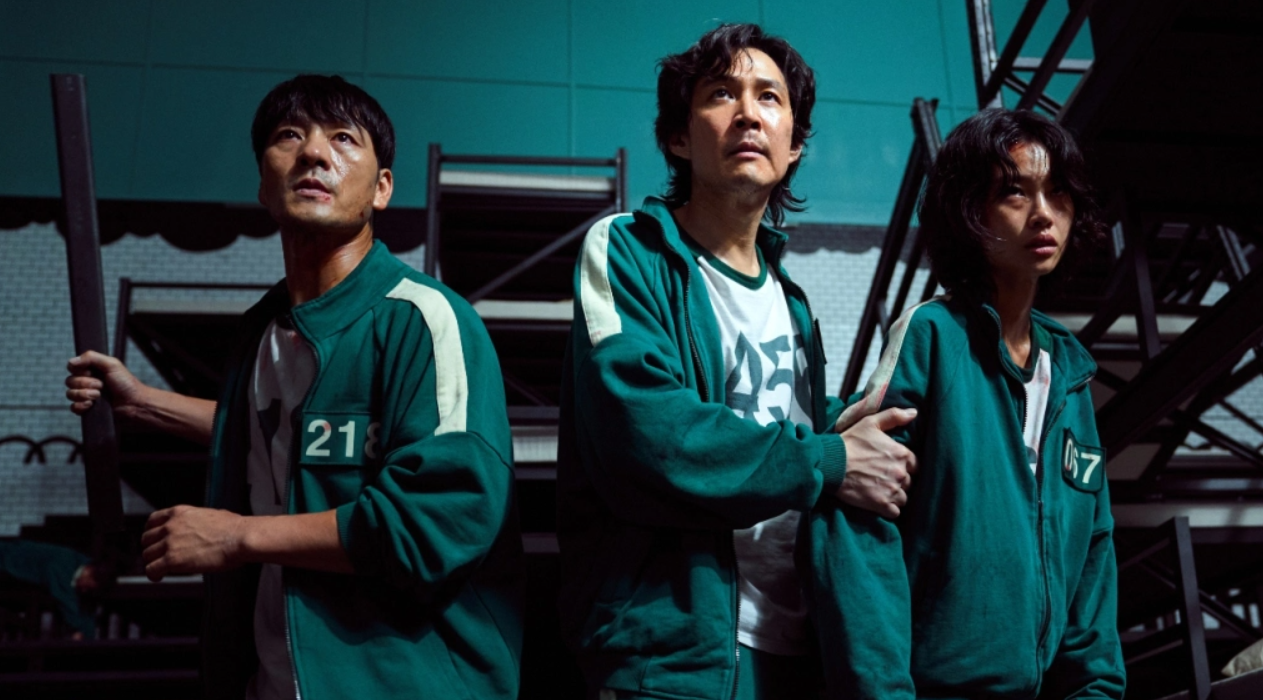 As announced through the company's official social media channels today (15th June 2022), the new show is looking to cast 456 real life players to take part in games and challenges based off on the original series with some added 'surprises', according to UK publication The Mirror. But of course, losers won't have to worry about being sent home in a black coffin tied with a pink ribbon on top, as there wouldn't be any lethal consequences to winding up with the short end of the stick in Squid Game: The Challenge. 
Do you want to play a game? Enter to join Squid Game: The Challenge at https://t.co/MaXfZnqmvb pic.twitter.com/6gYLXlplDC

— Netflix (@netflix) June 14, 2022
As for the grand prize, one lucky player will be able to walk away with a cash prize of USD4.56 million (RM20.15 million), which effectively makes this the largest cash prize in reality television history. Given the high-stakes, high-pressure environment, audiences can expect to see the same sort of cunning strategy and tense alliances forged between players on the show, as they work towards becoming the last man or woman standing.
Malaysians can also apply to join the show
But that's not all. Netflix's casting call for the show applies to anyone and everyone living all across the world, which means that even Malaysians are eligible to participate! According to the application form, you need to be:
Able to speak fluent English
Be at least 21 years old at the time of application
Be available to participate in four weeks of filming in early 2023 (tentatively)
Be able to attend all filming locations specified with a valid passport
Not being employed, previously employed, or be an immediate relative to any employee working under Netflix or All3 Media Group
You'll be required to submit a 1-minute long landscape video of yourself explaining why you want to participate in the show, what your game plan is, and what you will do with the cash prize. This is in addition uploading two photos of yourself; a headshot, and a full-length photo.
Squid Game: The Challenge is slated to be filmed in the United Kingdom. To try your luck, click here to fill up the application form! (unfortunately, this means Gong Yoo won't show up at your house to slap you into applying)
Squid Game has also been renewed for a second season
The casting call for the new reality series comes shortly after Netflix confirmed that a second season of Squid Game will enter production. The show's creator Hwang Dong-hyuk has since confirmed that protagonist Gi Hun, played by South Korean leading man Lee Jung-jae, will return alongside The Frontman, played by actor Lee Byung-hun.
On your marks.
Get set.
Greenlight.
Squid Game continues, only on Netflix.#SquidGameS2 pic.twitter.com/spH30iRDO4

— Squid Game ❗❗ (@squidgame) June 12, 2022
It has also been hinted that the man in the suit, played by heartthrob Gong Yoo, would make an appearance alongside a new character only known as Cheol-su, who is apparently the 'boyfriend' of creepy killer doll Young Hee.
Tap here to give us a 'Like' on Facebook and stay up-to-date on the latest news!