For many of us who have been fortunate enough to grow up under the care of our parents, we are no doubt all too familiar with the sacrifices that they are willing to make ensure that we can enjoy a loving, safe, and fulfilling lives. Whether if it be in the form of money, time, or effort, no lengths are too great for a parent to endure for the sake of their child.
Malaysian mother tries to sell her iPhones to fund her son's surgery 
Just recently, local netizen Nurul Asyiqin Mirzeman was left in dire straits after realising that both she and her husband wouldn't be able to fully cover the medical costs of their infant son's surgery. Left with little choice, the concerned mum took to offering two iPhone 12 smartphones for sale on a local Facebook group, in hopes that she would be able to raise the money in time for her son's surgery. 
In speaking with Wau Post, Nurul explained that her son was born premature, and was supposed to have been delivered on July 3rd of this year. However on May 17th, she was rushed to hospital after experiencing preeclampsia, which is a serious blood pressure condition that develops sometime past the 20th week of pregnancy, according to the Cleveland Clinic. Nurul adds that she also suffers from Type-2 diabetes.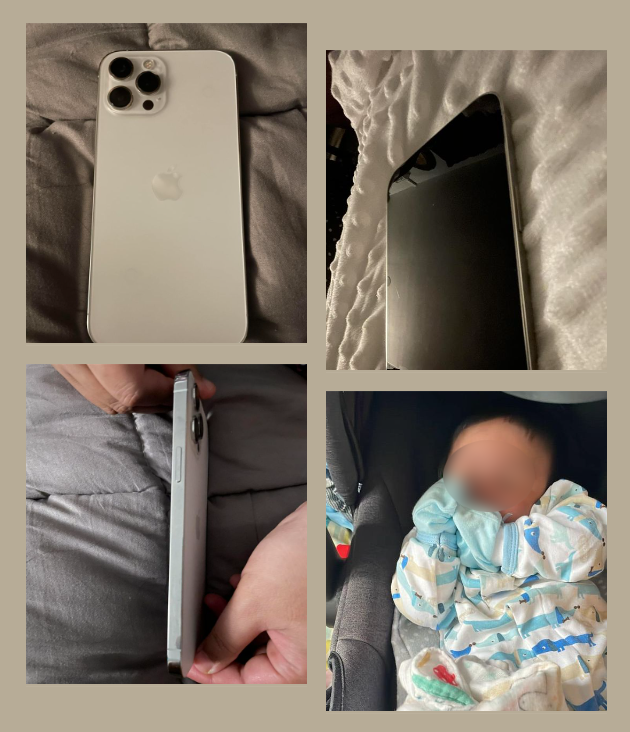 Upon being admitted and examined by doctors, she was administered a course of Dexamethasone, which is typically used to accelerate the development of fetal lungs and improve their chances of survival during a premature delivery. But before she could complete the full course of medication, Nurul was rushed into the operation theater and underwent an emergency cesarean on May 24th, 2022.
While her son was successfully delivered, doctors would eventually discover that inguinal hernias had formed in his body on both his left and right side due to a weakened abdominal layer. As her son requires specialist care on short notice, Nurul said she had to resort to private hospitals to carry out her son's surgery.
Netizens rally behind to offer contributions
But to her surprise, many netizens have rallied behind her and told her not to sell off her phones, which Nurul explained were gifts from her late brother-in-law. In fact, many have requested to make personal financial contributions to her, in hopes of helping to fund her son's surgery. She even managed to receive a sizeable contribution from local YouTube content creator Donivia Channel.

In under the span of a week from the day she listed her ad on Facebook, Nurul managed to accumulate the required amount to help finance her baby's surgery.
"I wanted to share my story to show that despite how we Malaysians may not know each other, we still care deeply for one another." she said.
Her son is due to have his surgery on September 23rd, 2022.
Tap here to give us a 'Like' on Facebook and stay up-to-date on the latest news!
Also read: Subang single mother selling fruits by roadside to survive appeals for public help to support son with kidney disease