One man's trash is another man's treasure, as the old saying would go. And that happens to be the guiding principle for many of those who often frequent bundle outlets, thrift stores or pasar karat (flea markets), in hopes of giving antiques a new lease of life or better yet, discovering something miraculously precious from among a pile of used and discarded items.
Man gets lucky with RM10 watch strap he bought at flea market
And in the case of local netizen Mohamad Kitartech, he recently took to local community Facebook group Emas Used Atau Terpakai Sahaja to share how he had literally managed to strike gold after paying a visit to a pasar karat located in Johor Bahru. According to the post, Mohamad explained that he had encountered a watch strap while shopping there, and decided to pick it up for the measly sum of just RM10.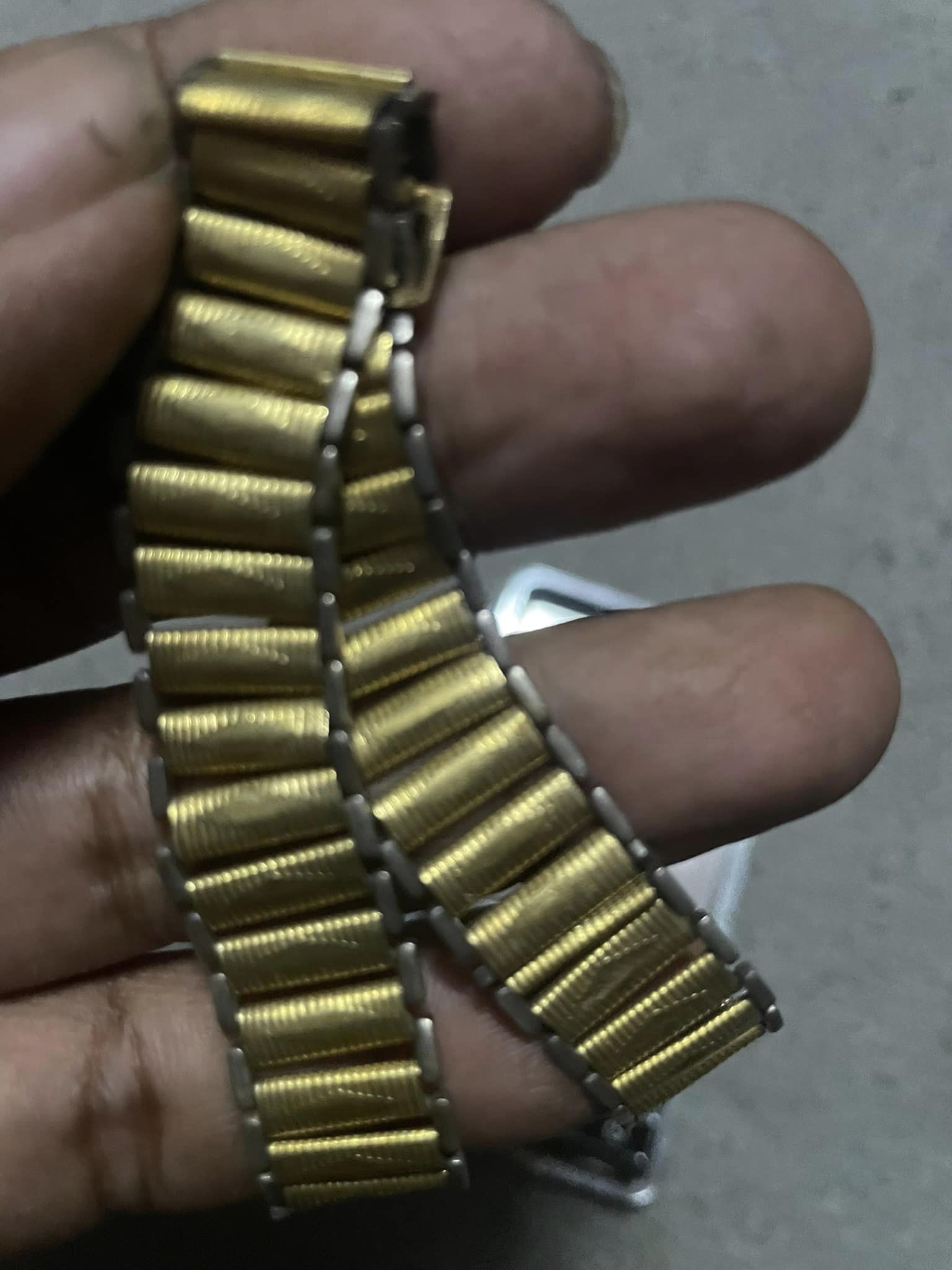 Appearing rather beat-up and worn, the strap could be visibly seen adorned in resplendent gold, despite its age. Bringing it back home, he proceeded to weigh the strap, which came in at 41.44g.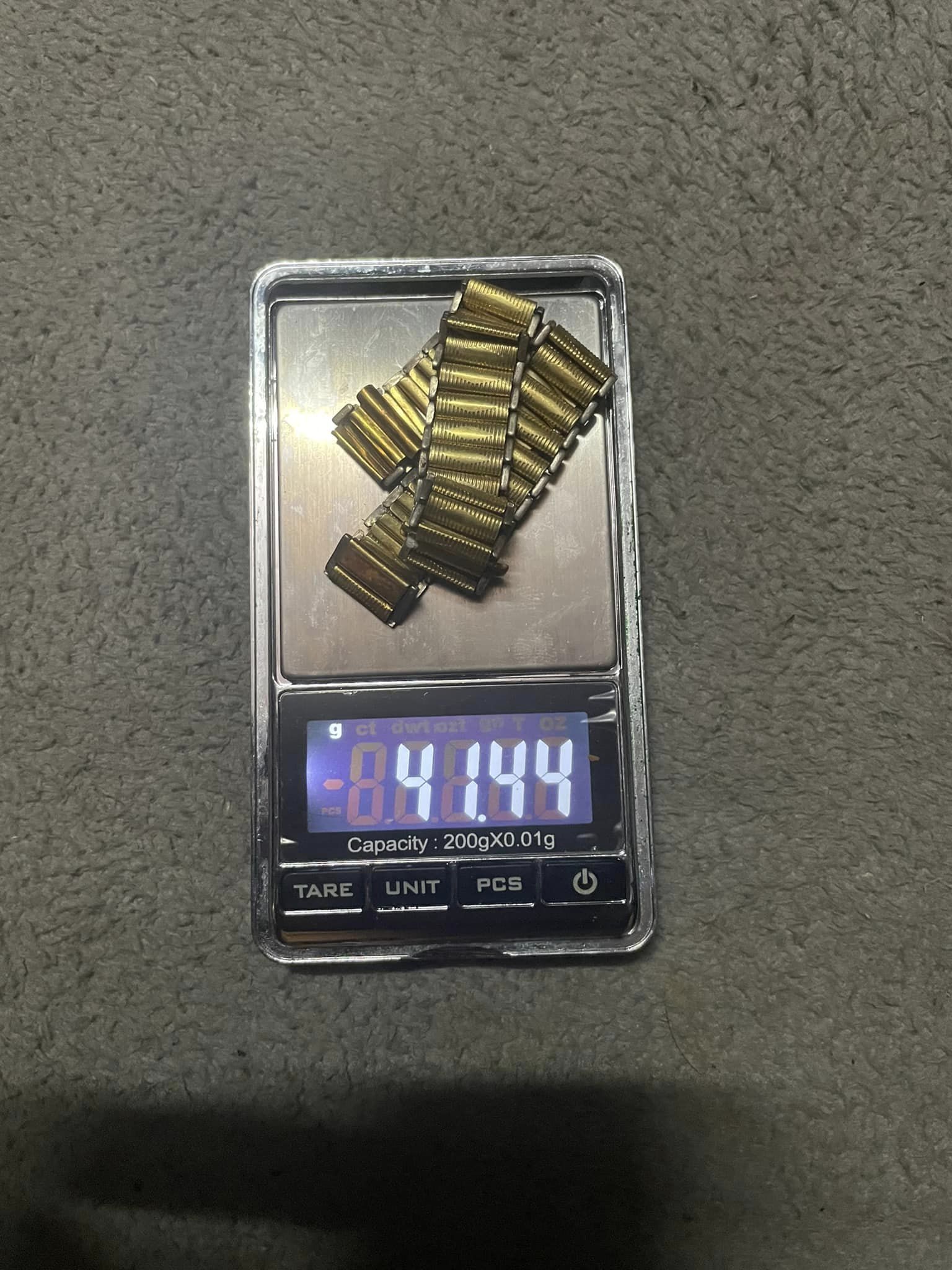 Claims to have found 999 and 750 gold
Upon removing the metal brackets, the remaining gold pieces came in at 28.5g. In order to test the pureness of the gold, Mohamad proceeded to conduct a simple acid test, which involves scraping lines using a single piece of gold against a black testing stone, before dripping nitric acid on the lines to see how much gold is left behind. As the acid dissolves other metals, the more gold left in the wake of the experiment, the purer it is.
To his surprise, the test allegedly proved that the gold used in the watchstrap was indeed legitimate!
From the test, Mohamad claims that he could derive 24.91g of 999 gold from the strap. 999 gold refers to the purest grade of gold, containing 99.9% of gold content that isn't combined with any other metals.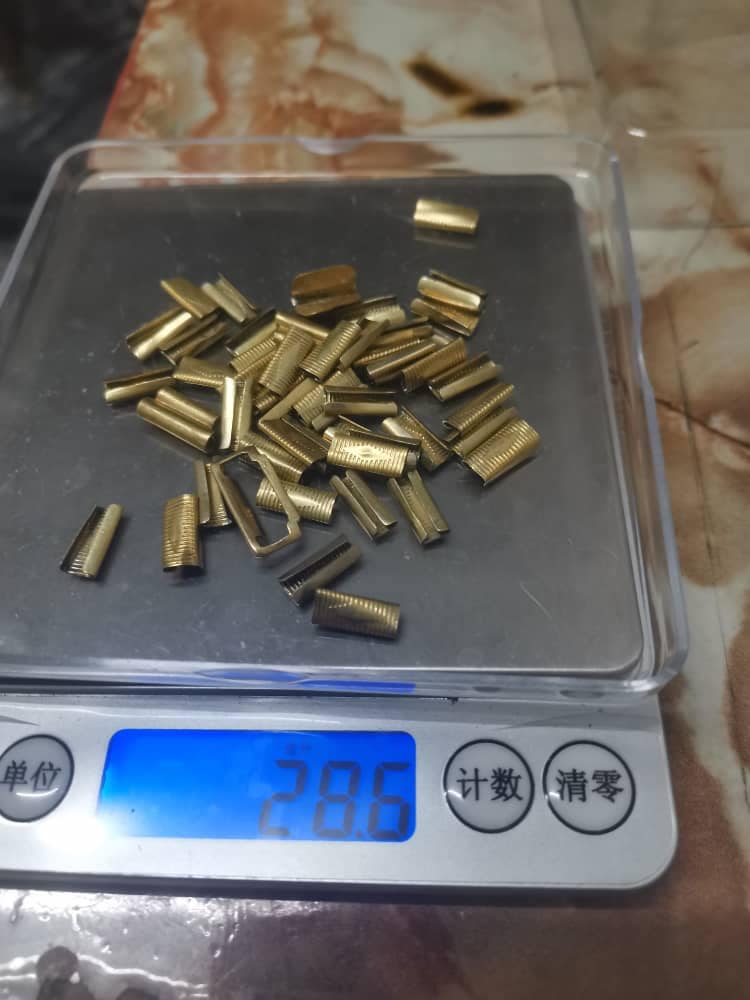 Asides from that, he adds that he managed to obtain 3.7g of 750 gold from three other strap pieces. 750 gold refers to gold at 75% purity.
In total, he managed to obtain a total of 28.61g of gold from the watch strap. Based upon estimates by one enthusiast, the combined value of both the 999 gold and 750 gold could come in at RM7,567.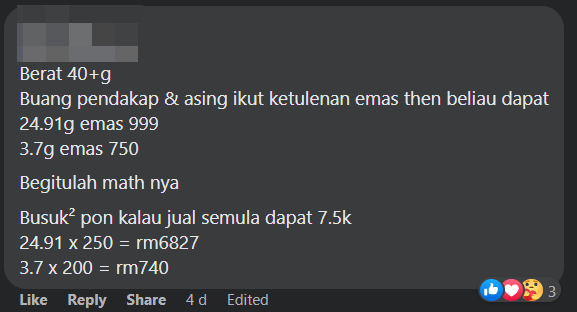 But of course, there are some netizens who doubted his claim, pointing out that it is unlikely that watchmakers would use 999 gold to produce straps as it would be too weak for use.
"That's the issue. If you wear 999 gold, it'll break in 5 minutes."

"Where do people ever make watch straps with 999 gold? But if that's real, then that's really rare."
Tap here to give us a 'Like' on Facebook and stay up-to-date on the latest news!
Also read: WATCH: Tourist in Thailand gets his gold chain stolen in 10 seconds by thief who came up & hugged him