In a time when scam operations are becoming increasingly more sophisticated, it is crucial that we learn to keep our wits about us at all times to protect ourselves and our loved ones from falling prey to malicious intent. And this especially true of the Internet, what with an increasing number of such cases are being reported in the media that have left their victims poorer as a consequence.
M'sian woman shares how she was scammed by 'cleaning company' from FB
As shared by netizen HL Leng over her personal account recently, she explained how she herself had been cheated out of her savings after she had attempted to engage the services of a 'cleaning company' known as Premium Cleaning Service on Facebook. According to Leng, users would be directed to WhatsApp upon contacting the company, where a representative would proceed to walk them through the reservation process.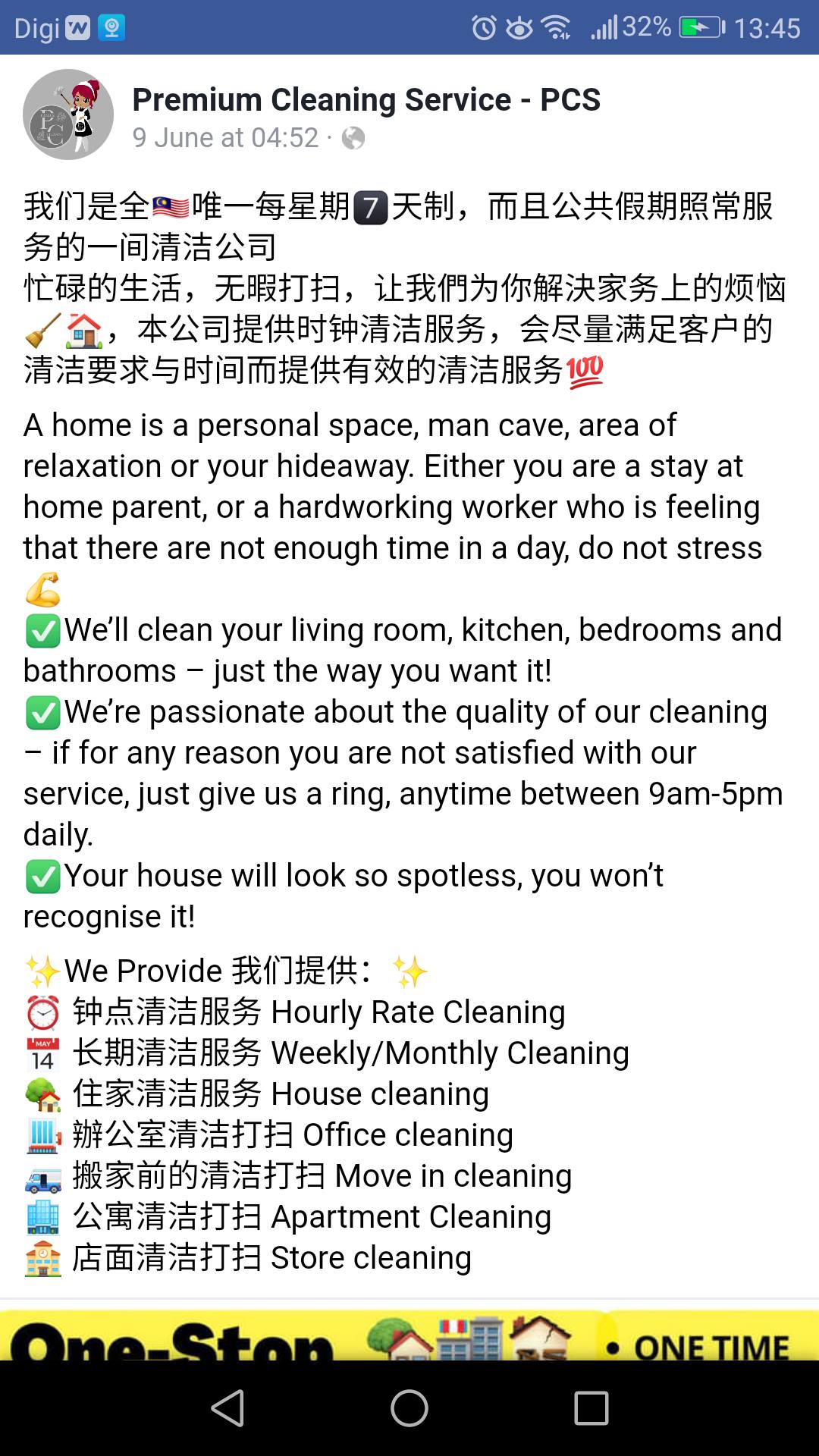 After a brief chat regarding general inquiries, the representative proceeded to offer Leng a promotion package on their services, which granted her 4 hours of service from a single maid for the price of RM70 instead of the original price of RM80. She could also opt to engage in the services of 2 maids for 2 hours for the price of RM90 instead of RM100.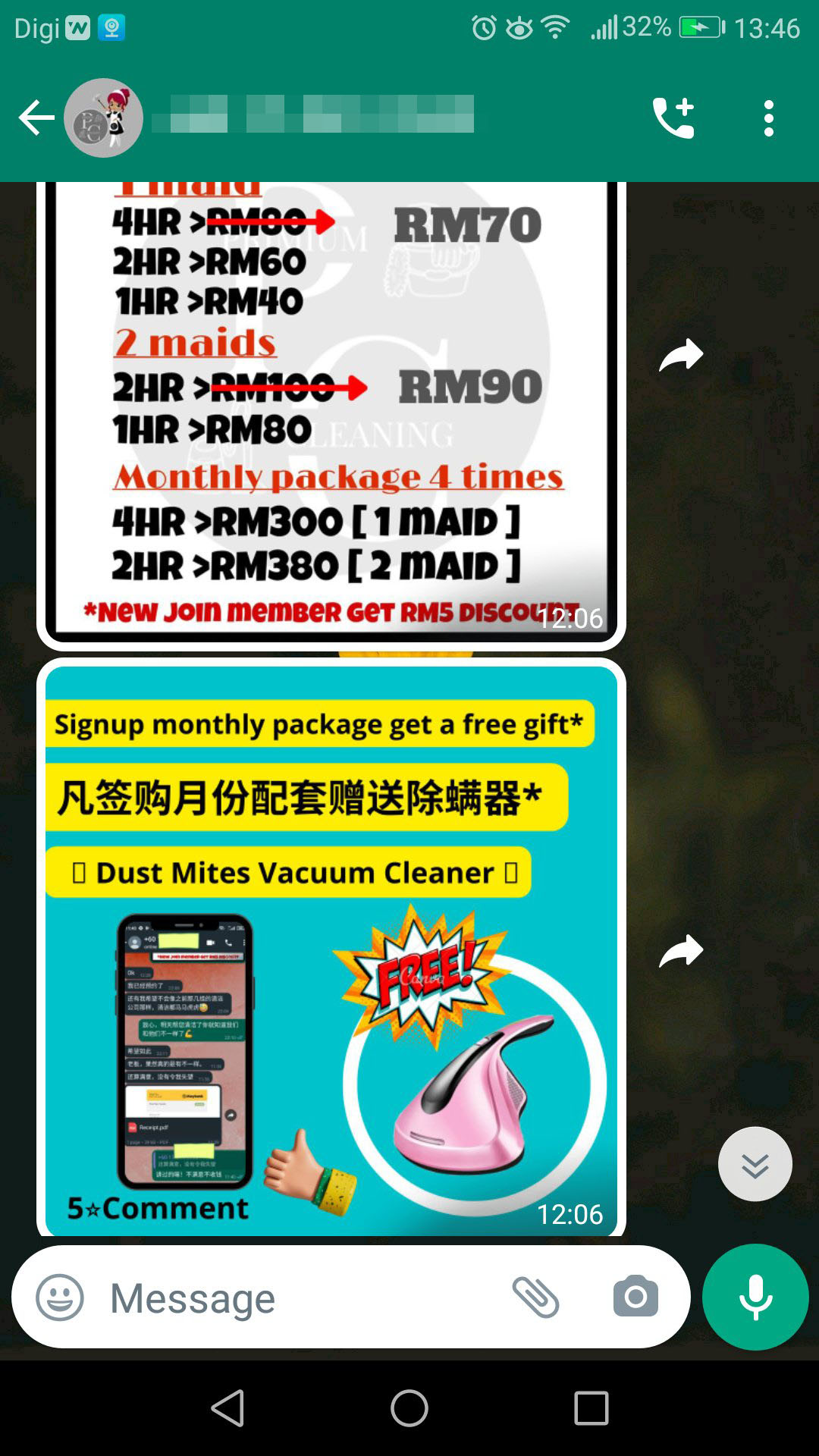 Was told to download an app for membership registration
However, she was told that the promotional package was only applicable to members who registered through an application. Claiming that leading brands such as Healthland pharmacy and Hero Market were using the same application platform, the representative assured her that it was safe to download.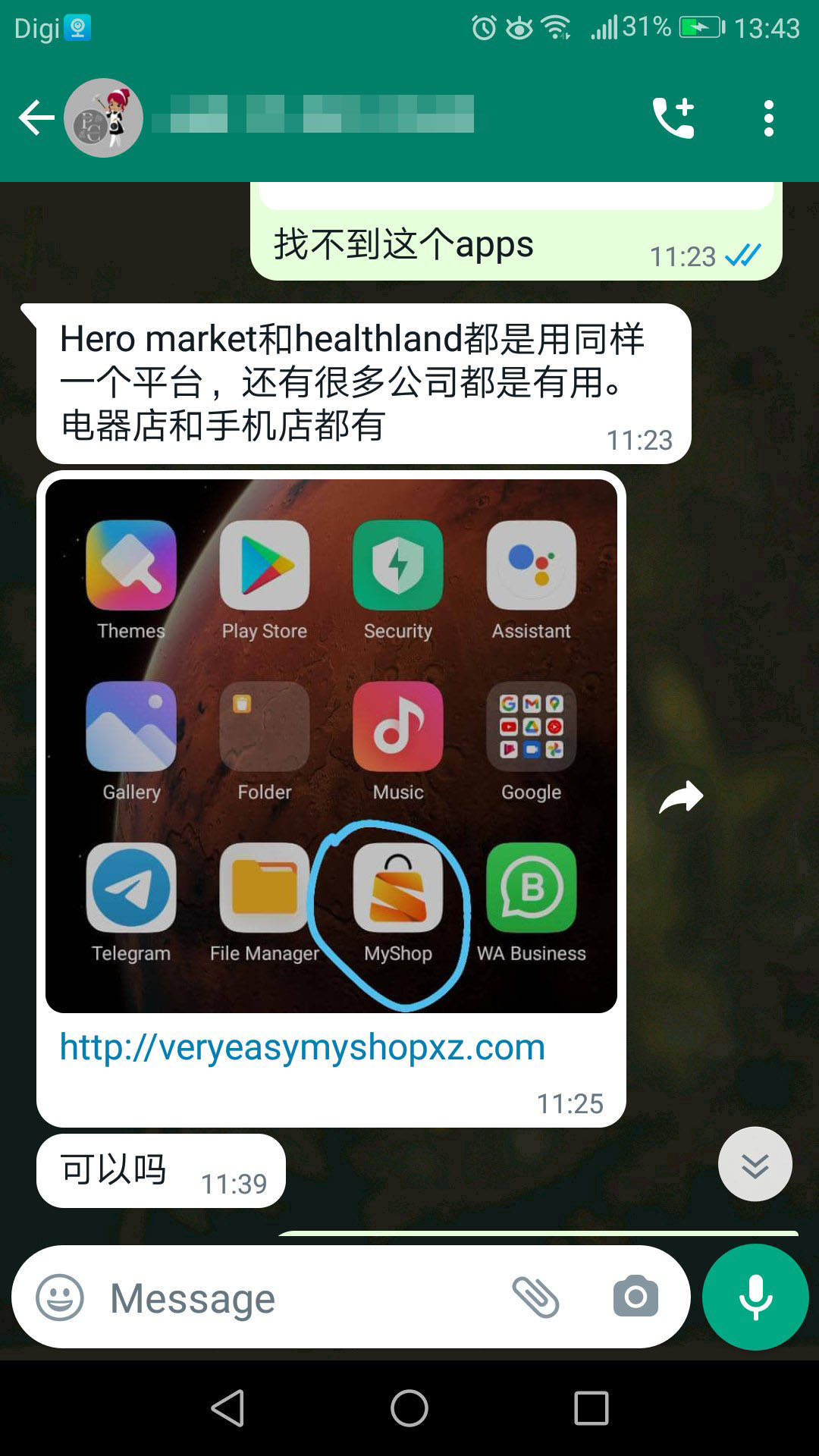 Thinking nothing of it, she did as she was told and downloaded the application before filling up a registration form. The representative would later go on to inform her that she would also have to pay a deposit fee for her application, amounting to RM20.
"The application linked to the bank's website, and I paid the deposit. But it failed to process and showed that the system was under maintenance.

The representative told me to wait and try again later."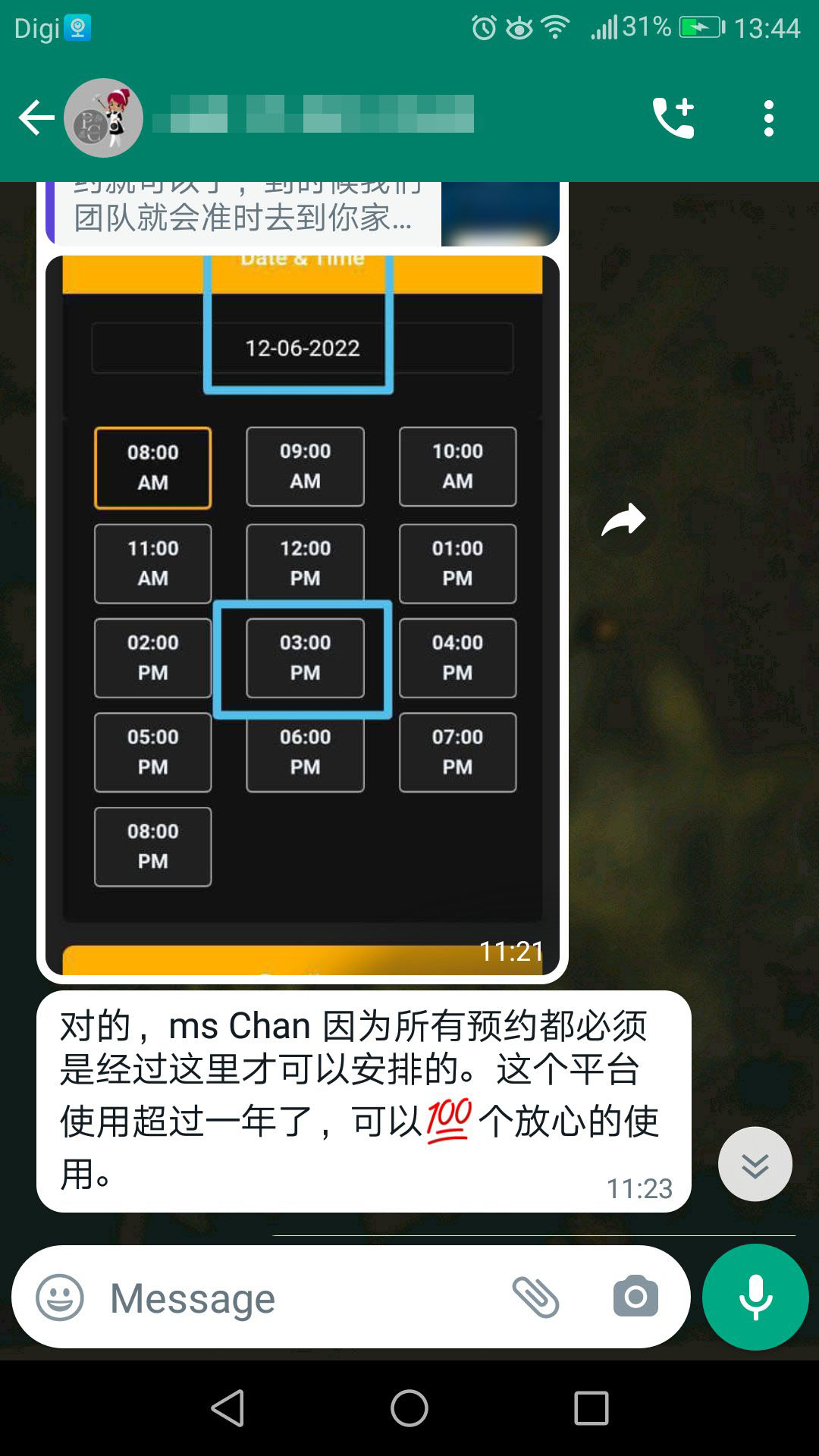 Lost her savings to the cleaning company in minutes
Leng even tried to pay through two different banks to no avail, and only came to realise that she had been duped into a scam when she received text messages from her bank, notifying her that a transfer had been made from her account. Logging into the bank's online portal, she was shocked to discover that the money in the account was completely emptied out in just a few minutes time.
According to transaction records, her money had been wired to a CIMB account registered under the name Mohamad Badrul Bin Aziz. Leng has since instructed the bank to freeze her account, and has lodged a police report over the matter.
Never download apps from unknown sources
Unfortunately, cases like Leng's are not uncommon. As one local software developer goes on to point out, downloading apps from sources that you do not trust could potentially compromise your digital security, leaving you vulnerable to scam attempts.
If you or anybody you know has fallen victim to a scam or have information on a scam operation, you are encouraged to reach out to the Commercial Crime Investigation Department (CCID) or the Scam Response Centre via 03-26101559, or 03-26101599 respectively.
Tap here to give us a 'Like' on Facebook and stay up-to-date on the latest news!
Also read: M'sian woman loses RM14k in 1 minute to scammers who managed to gain access into her bank account