Public servants are sworn to a life of duty to serve the public in whatever capacity they are able to in their line of work. This is true of those working in all layers of government, from schoolteachers to doctors and abang-abang polis. But in some instances, those in public service are even willing to go truly above and beyond their job to lend their fellow countrymen a hand!
Abang polis stops to help out OKU uncle
Such is the case of a local policeman who was recently seen offering aid to a handicapped driver who was stranded on a street. Belonging to IPD Johor Bahru Utara, the policeman was said to have been doing his rounds encountered the stalled, green Proton Saga along Jalan Kempas Lama who was driven by an elderly uncle, according to Polis Daerah Johor Bahru Utara.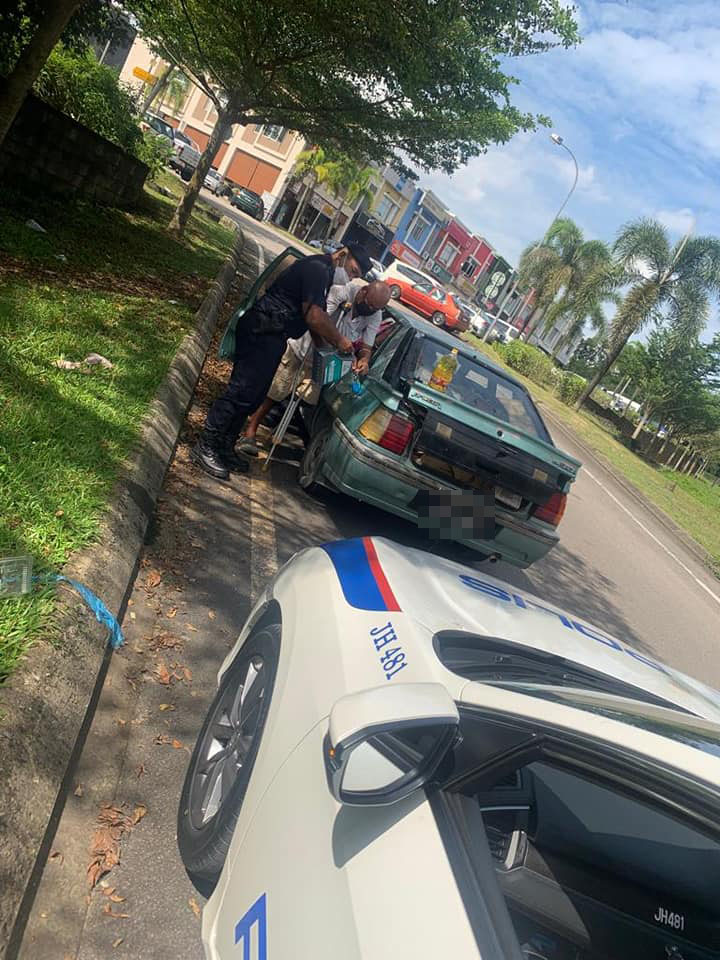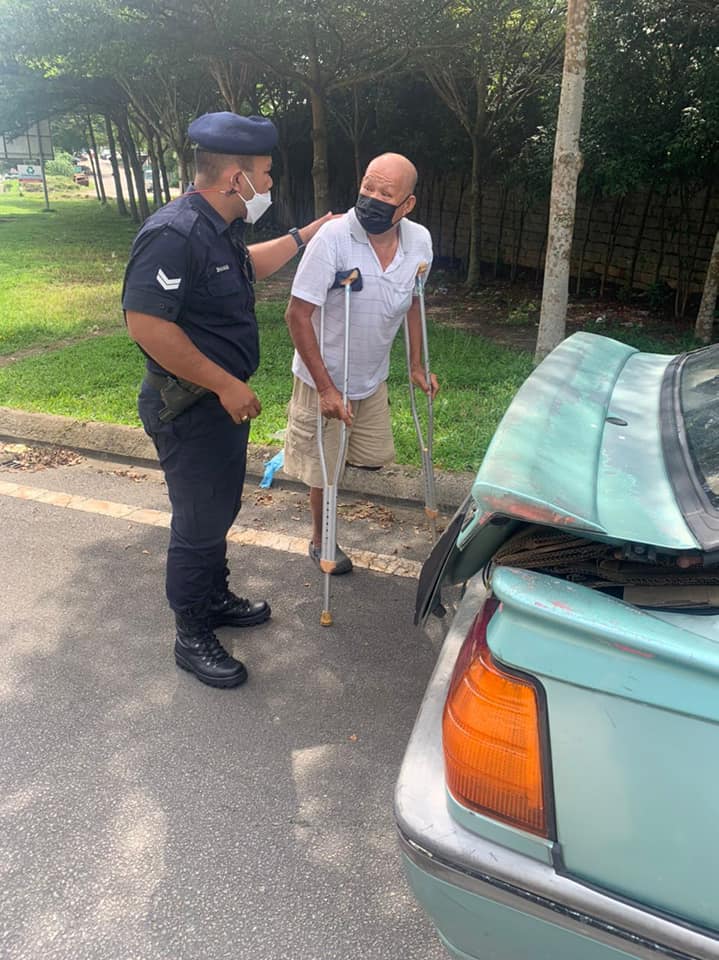 Realising that the old man could possibly be in danger to himself and other road users if his car remained stalled on the street, the abang polis decided to help move his stalled car to the road shoulder, before moving in to inspect the condition of the vehicle. What he didn't come to expect was that the elderly driver of the car was in fact handicapped, and appears to have had his left leg amputated below the knee.
Made a trip to help the elderly uncle's car get running again
Reliant on crutches for mobility, one can only assume that attempting to make any necessary repairs to his vehicle could have posed as a considerable challenge for the elderly driver. Thankfully upon inspection by the abang polis, the car was in fact in decent shape and had only run out of petrol.
So doing what he could in his position, the policeman proceeded to go off in search for petrol before returning once more to help the elderly uncle refill his car. Once filled up with enough petrol, the uncle's car was back in shape and ready to take him to his destination.
The kind gesture has since touched the hearts of netizens, many whom praised the abang polis for truly representing what it means to protect and serve the community.
For more stories like this, follow us on Facebook! 
Also read: Dedicated M'sian father drives son from KL to Taiping for his first date