For many of us who are living in gated and guarded residential neighbourhoods, we often expect that the added layers of security will help ward off any untoward incidents from occurring to our homes, whether if we are at home or otherwise. However, that may not always necessarily prove to be the case, especially if those who seek to commit crimes happen to be from within the ranks of security enforcement personnel.
Woman finds security guard breaking into her home before removing his clothes
In a Facebook post that was recently shared by Ms Yuyun Nissa, she recounts how she had been left shaken when the closed circuit television (CCTV) system in her home had suddenly detected that an intruder was present when she was out with her family. At around 12.14am last Thursday (10th February 2022), she claims to have received a notification from the application linked to her home's CCTV system, alerting her of movement being detected in the house.
Upon tapping into the application to view the interior of her home, she was stupefied to find that a man had somehow broken into her home while wearing a security guard's uniform. Upon closer inspection, Nissa was able to identify the uniform as being the same one issued to members of the security enforcement team that were hired by her neighbourhood residence!
However, what made this all the more horrifying was that the security guard then appeared to remove his clothing, unbuttoning his jacket and shirt, before stripping away his trousers as well.
The man had even texted her, asking where she was at the time
His motives soon became clear when Nissa received a text message from the man, asking where she was before telling her that he wanted to be with her. He could even be seen loitering about in the home, appearing to wait upon for Nissa's return. She added that it is unlikely that the man had been there to steal, as she did not find any items missing from her home, but had more sinister intentions instead.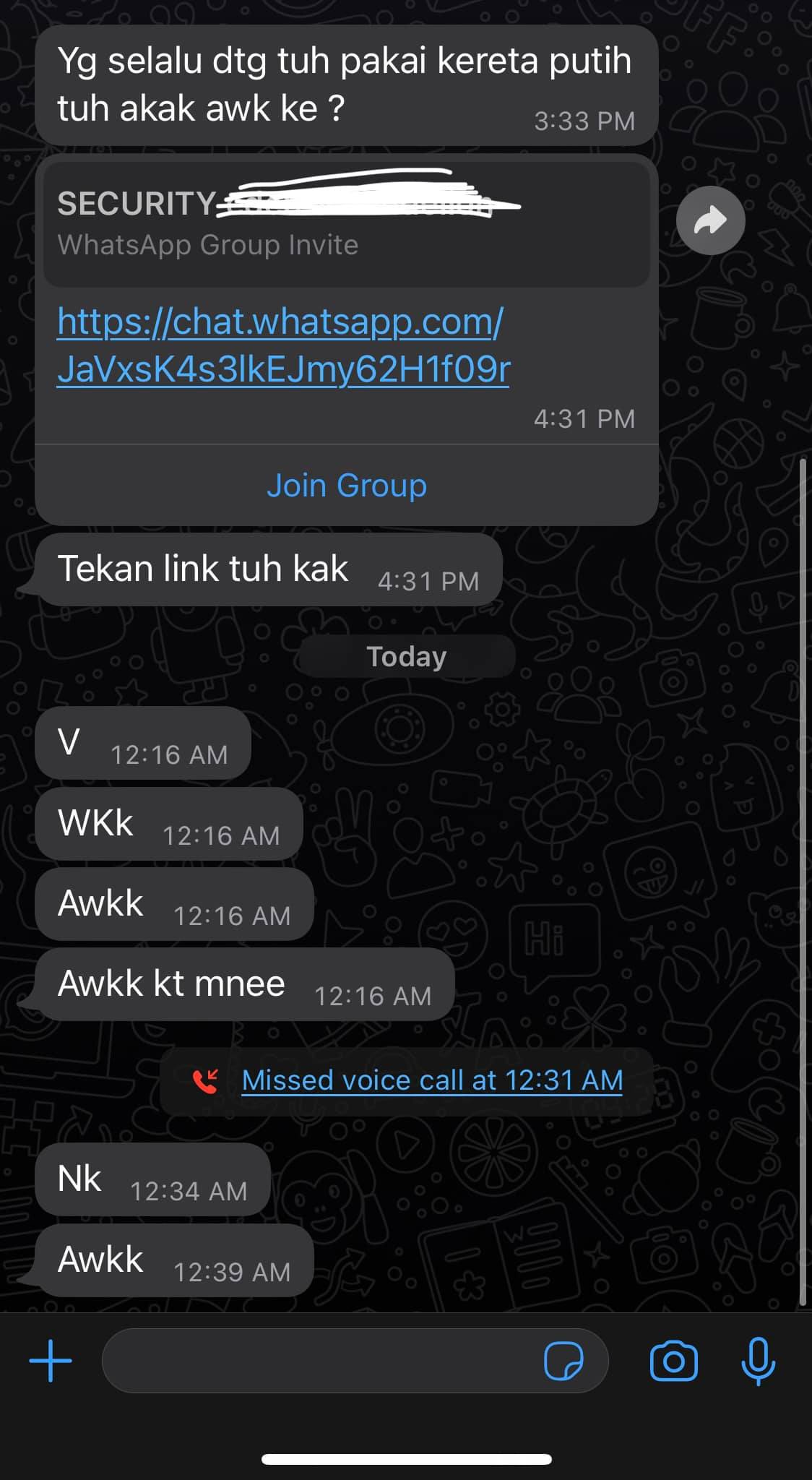 In the series of text messages, it would appear to suggest that the security guard had been observing her movements for some time, as he had even asked if she drove a white car.
What's more, the man in question didn't seem to be at all alarmed when he realised that he had been caught trespassing into Nissa's home on camera, and even stared right into the camera as he disrobed. Nissa stressed that she had kept her home locked at the time of the incident, and was thankful that both she and her children were out of the house when the break-in had taken place.
She proceeded to then contact her sister and brother-in-law, who were living nearby, to check on her home. Upon their arrival, the security guard made a hasty exit but had left his shirt behind in the process. After lodging a police report over the matter, the authorities informed Nissa that the man in question had previously been involved with drugs, and that investigations are still ongoing into her case.
While she had initially intended to use the surveillance system to monitor her children when she was away from home, Nissa never thought that it would come in handy for situations such as these. She had even included the model of the surveillance camera used in her home, for buyers who may be keen to install one themselves.
For more stories like this, follow us on Facebook by tapping here!
Also read: Mentally disabled Kedah man assaults stepfather, stomps on his back after he refused to give him money for drugs