Perhaps one of the most frequently dispensed pieces of advice that we hear as children growing up, is to never litter rubbish on the ground. And in hindsight, despite it being rather simple advice, keeping our public spaces clean can truly help to prevent a number of potential issues from cropping up, such as pollution and flash floods, given how rubbish can clog up major waterways and prevent proper drainage.
Sabah villages litter habitually, leading to rubbish clogging water surfaces 
But unfortunately, not all communities share equal access to education and resources that allow them to fully understand the consequences of littering, such as those living in an underprivileged village located in the Eastern Malaysian state of Sabah. As shared by local television host and producer Hazeman Huzir over his Twitter page, he explains that he had decided to pay the village a visit with his colleagues as volunteers to offer charitable aid.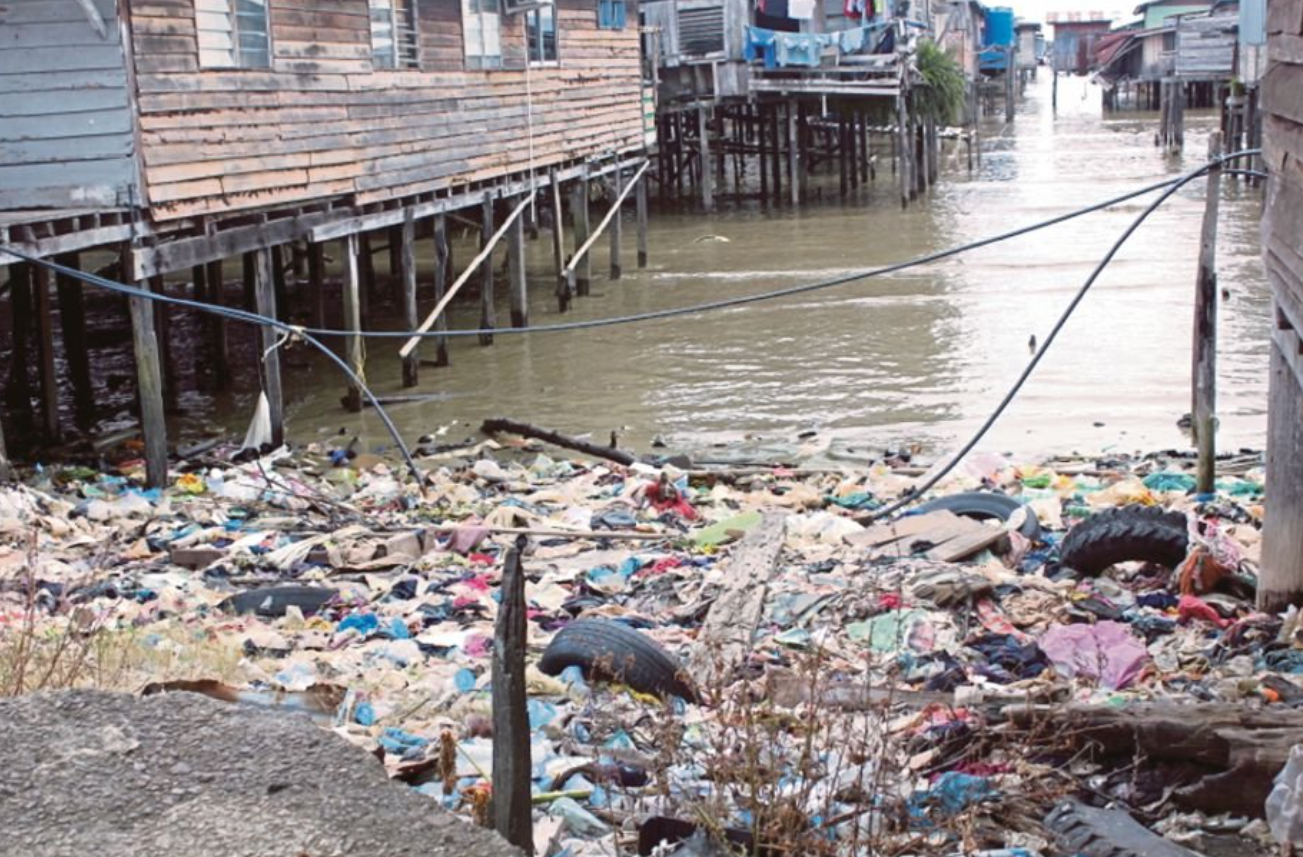 Upon their arrival, they were shocked to see that many of the waterways surrounding the vicinity of the village had been completely clogged up with putrid rubbish as a consequence of the villager's littering habits.
"My first judgement: "How dirty. Don't tell me they don't know something as basic as this [not littering]." he wrote.
But as it turns out due to a lack of education, local villagers well and truly did not know the importance of cleanliness. In fact, Hazeman describes the littering problem in the community as being 'very deep-rooted'. This was further observed when they were distributing snacks to the local children, with Hazeman warning them not to dispose empty wrappers into the ocean.
One child appeared puzzled by the warning, before asking "Should I throw it into the shallow portion of the sea then?"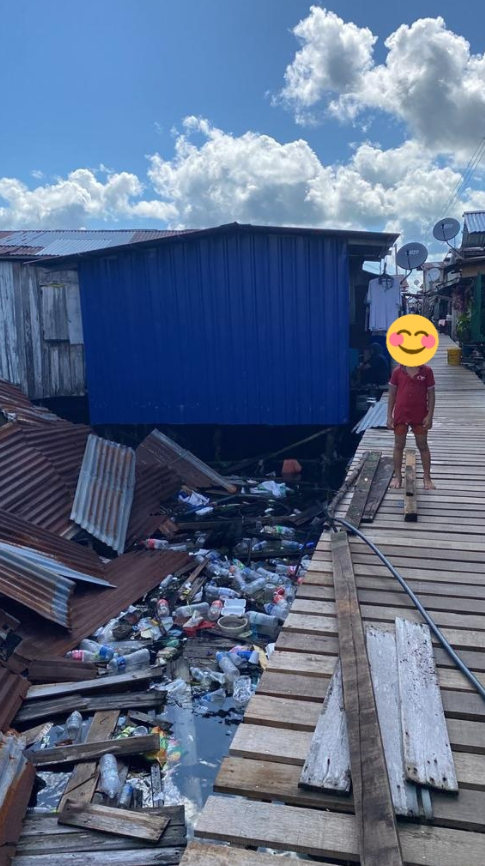 Village lacked access to proper education, many not aware of the consequences of littering
During one of the evenings that the group spent at the village, they organised a sermon for the local community and found that the none of the children present could take part and join in a religious song, as they had not heard of it before. What's more, Hazeman recalls meeting a 16-year-old teenager from the village who was completely illiterate and did not know how to count with numbers. According to him, such cases was normal in underprivileged communities such as this.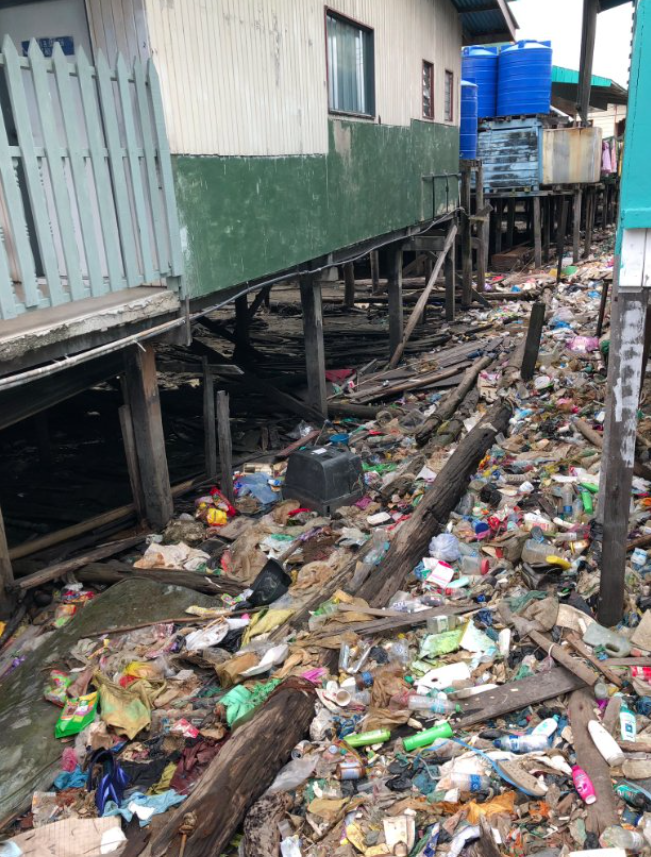 As for the littering habit, he observes that even adults and elders from the village would also dispose of their rubbish directly from their homes into the sea without thought, right before his very eyes. He points out that this all boils down to their lack of education.
"For example, we can tell them not to litter. And when they ask 'Why?', we can tell them it's to avoid creating illnesses, micro plastics, marine conservation, pollution. Okay, fine.

But how do you explain all of that to an entire village who don't even know their ABC123?"
Emphasizing the importance of education, he urges Malaysians to read up on the importance of keeping waterways clean, adding that every social class has their own respective levels of education and that we should not condemn the villagers over their lack of awareness and education.
Tap here to give us a 'Like' on Facebook and stay up-to-date on the latest news!