As we have all known by now, West Malaysia has seen some of the most devastating instances of flooding since the 'Great Floods' of 1971 that left the city of Kuala Lumpur inundated. Primarily attributed to what is known as a 'tropical depression', the weather phenomenon led to heavy downpours in the Peninsula that lasted over 24-hours, bringing down the average rainfall amount equivalent to a month, in just a day according to FMT.
Drains and rivers completely clogged with rubbish 
But while the weather phenomenon was indeed a direct contributor to the flooding situation, the Malaysian Department of Irrigation & Drainage has pointed out that other factors were also at play as well. Just yesterday, the governmental body took to sharing the circumstances within the drainage systems used to direct the flow of water away from key urban and residential centres.
In place of a spick-and-span waterway that could accommodate the excess flood waters should they reach to a point of inundation, the department showed that many of the larger drains around Kuala Lumpur were completely clogged with rubbish! In fact, a major waterway was pictured with one end blockaded by what appears to be a wall of filth and litter, preventing any floodwaters from navigating out as intended.
"One of the reasons why flash floods occur is due to the pollution found in drains, such as rubbish. The floods that happened on the 18th of December 2021 saw piles of rubbish clogging up drains that are under the supervision of the Department of Irrigation and Drainage.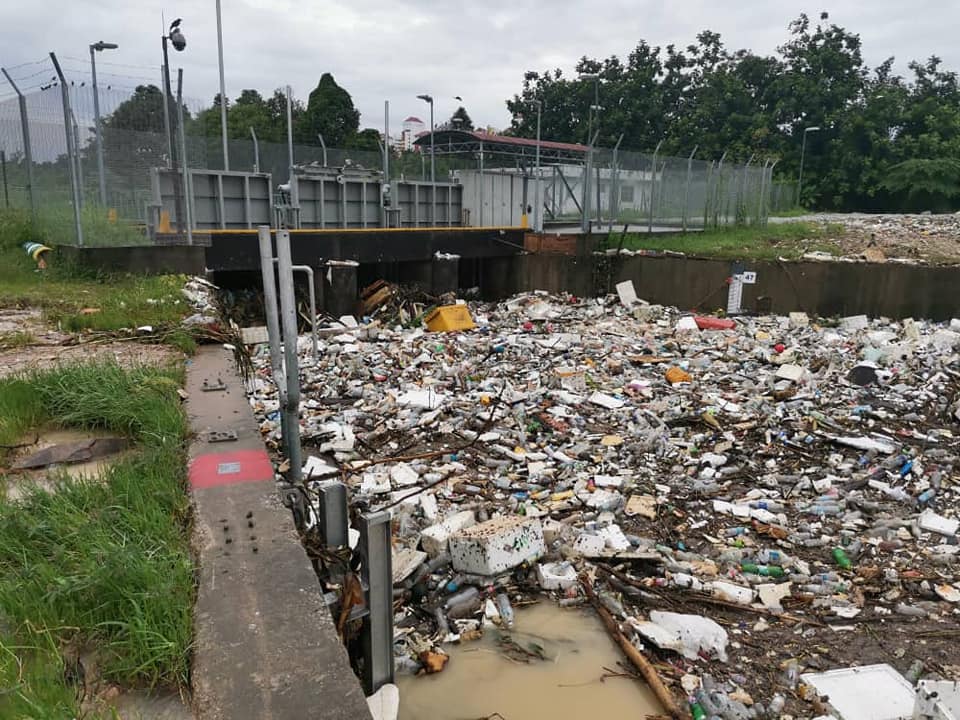 This habit of casual littering everywhere that leads to rubbish entering drains and rivers is among one of the factors why instances of flash floods continue to rise. Let us all continue to keep clean, and keep our rivers clean too. Rivers are the source of life." they wrote.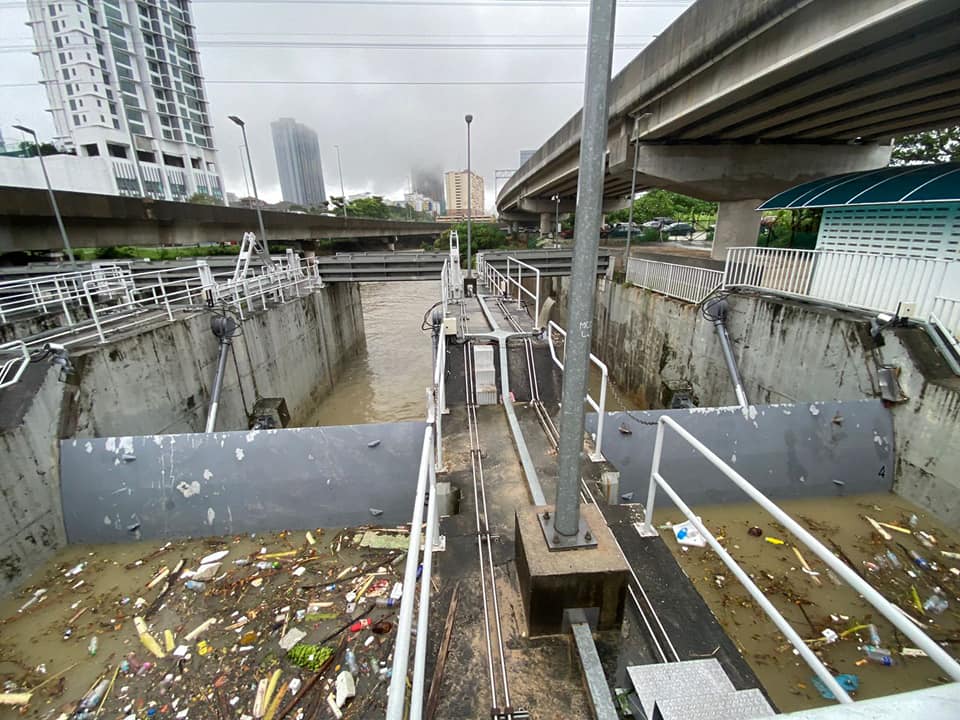 And despite numerous campaigns to raise awareness of the ever pressing issue of water pollution, Malaysian rivers continue to face contamination, whether by ways of chemical waste being disposed or casual littering.
Netizens raise their own concerns over the flooding
In fact, according to Prof Wan Hanna Melini Wan Mohtar, Associate Professor from Universiti Kebangsaan Malaysia's Department of Civil Engineering, Malaysians are dumping an estimated 2,200 tonnes of rubbish into our own waterways. To put that into perspective, 1 tonne is equivalent to 1,000 kilos.
Netizens were understandably upset at the fact that the habit of littering continues to plague the environment here in Malaysia.
"I suggest that the authorities set up CCTV poles around major bridges in order to observe and collect evidence for the purposes of taking action against those who who intentionally dispose their rubbish into rivers."

"While driving, some people just casually throw their litter out from their windows. In this case, they litter into rivers instead. This littering habit is just too difficult to get rid of in our country." 
"Litterbugs just love throwing rubbish into rivers. Absolutely no sense of civility. And now they'll have to reap what they sow." 

For more news like this, follow us on Facebook! 
Also read: M'sian uses RM3.2 million Brabus G700 6-wheeler pickup truck to send aid & rescue flood victims