Perhaps one of the most unimaginable anguishes that no parent ever wants to have to experience, is to see their own offspring experience grievous harm or worse still, an untimely end. Tragically, this was the very reality that one mother from the state of Sarawak was forced to be confronted with when her infant child passed away in her arms.
Infant child dies in mother's arms on the way to Kuching hospital 
In a short clip that was uploaded by social media user Jessa Bandang that has since spread across the local social media space, the young mother could be seen cradling the stiff and lifeless body of her baby in her arms, and pressing a soft kiss to its head. According to local newspaper Sinar Plus, it was claimed that the woman had intended to bring her child to a hospital in Kuching to receive treatment.
Boarding an express bus, they began their journey from the village of Pekan Julau to the state capital, which spanned a distance of 395 kilometers and took upwards of five hours. However, it was not meant to be as the devastated mother discovered that her baby had stopped breathing when the bus arrived at a rest stop in Jelukong.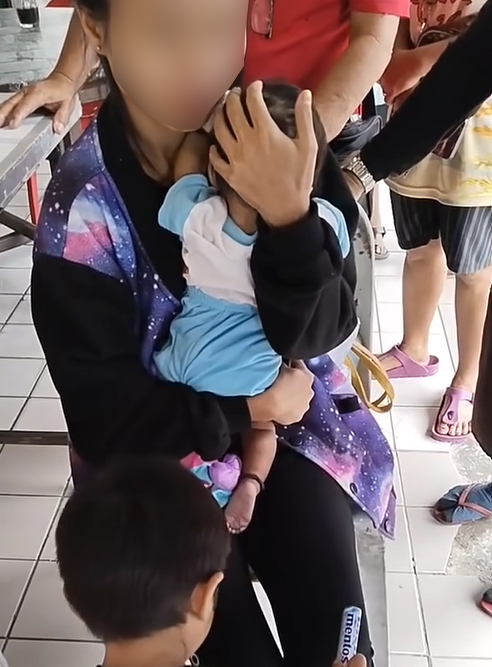 A longhouse chief who was at the scene then offered to bring the mother and her deceased child to a medical centre in Bentong, and gave her RM300 for her travel fare back to her village. The incident was said to have happened on Monday.
It is understood that from as recently as 2020, Julau did not have its own hospital and locals would need to travel to the specialist hospital located in the neighbouring town of Sarikei to receive medical treatment.
Many have taken to the comments section to send their condolences to the recently departed child.
"Rest in peace baby. May the mother remain strong and resilient." 

Tap here to give us a 'Like' on Facebook and stay up-to-date on the latest news!
Also read: Child in electric toy car falls into Kinta River, saved from drowning by parents & pedestrians