If you've been hanging around the Malaysian social media space for long enough, you will no doubt have stumbled upon a kindly middle-aged man that the local community fondly refers to as 'Uncle Kentang', or 'Uncle Potato'. Best known for his activism and philanthropic efforts, Uncle Kentang, also known as Kuan Chee Heng, has since helped countless Malaysians living on or under the poverty line by lending them a hand when they needed it the most.
Some of his noteworthy initiatives include a 10 cents market set up for the poor to be able to afford basic necessities, various donation drives for the needy, as well as his free ambulance and hearse services for those who are unable to afford them.
Uncle Kentang briefly hospitalised for COVID-19, category 4
Unfortunately, it was recently reported through his official Facebook page that Uncle Kentang has now tested positive for COVID-19 and is considered to be a category 4A patient (requiring supplementary oxygen). According to the 57-year-old, he is currently hospitalised in Hospital Serdang and will not be taking any phone-calls or messages for a period of seven days while he recuperates from the virus.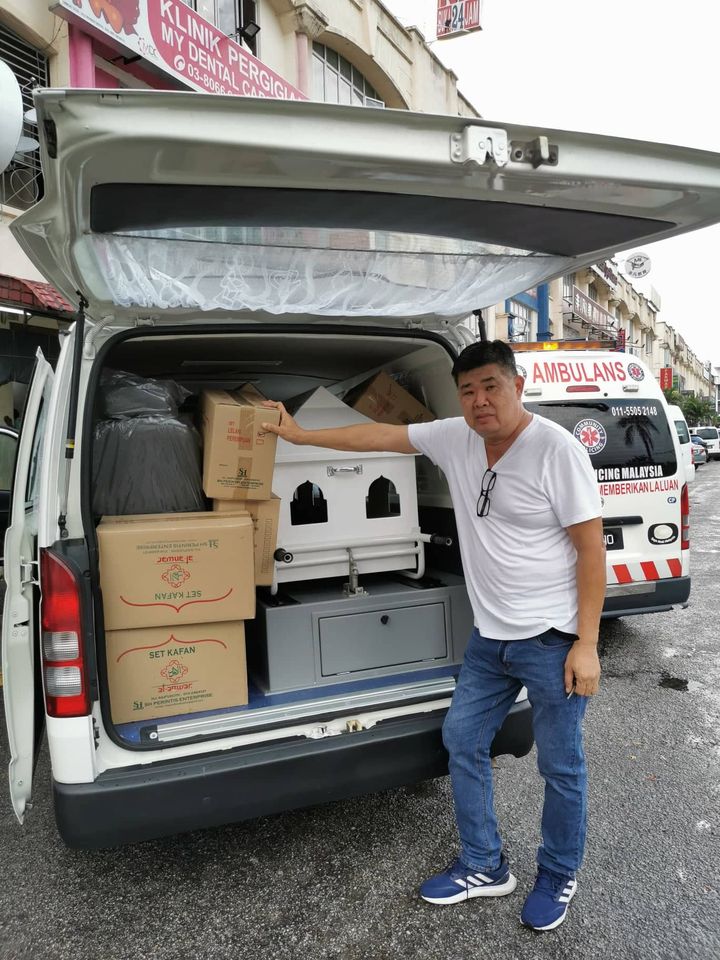 Similarly, his office will also be closed for a period of four days. And while his hotline will also be temporarily closed, those looking to contact his office for ambulance services will still be able to do so. He has made no mention as to how he had contracted COVID-19.
"Sorry. My phone will turned off for seven days, I have tested positive for COVID-19, Category 4. Now at Serdang Hospital. The office will be closed for four days starting today."

"The hotline will be closed except for the ambulance service. We will also increase the number of ambulances for Covid-19 patients as many are infected with Covid-19," he wrote.
For those who ae facing any issues related to COVID-19, they may still reach out to Kuan's office at 012-2423360, whereas those looking to hire his fleet of ambulances for emergencies may contact 011-550521488.
Netizens have sent well wishes
Many netizens have since taken to the comments section to wish him a speedy recovery. Thankfully in his latest update over his condition, Kuan has said that he will soon be discharged from hospital and will be allowed to continue his quarantine from home.

For more stories like this, follow us on Facebook! 
Also read: WATCH: Kind food delivery riders stop to clear traffic & escort old lady across a busy street, wins netizens' hearts