In the wee hours of yesterday morning (July 17th 2022), residents from the state of Penang were shocked to learn that an illegal street race that was organised by a local mat rempit group had led to a massive accident. Consequently, it left 3 riders dead at the scene, and another 3 in hospital. The race had been held along the  Tun Dr Lim Chong Eu Highway in Georgetown at around 4.04am, reports Free Malaysia Today.
Illegal mat rempit street race in Penang claims 4 lives
A number of videos that were taken at the time show a large gathering of mat rempits speeding down the freeway on their motorbikes. Unfortunately in a subsequent clip, some of those who participated wound up inadvertently crashing into the rear of car. This appears to have resulted in a chain collision that involved a number of other riders from the convoy, with a considerable amount of motorbikes strewn in a pile on the road.
The victims who perished at the scene included 25-year-old Eizreel Muhamad Roszaidi, 22-year-old Shazwan Hakim Mohd Abdul Sani, and 19-year-old Ahmad Haikal Naif Ahmad Nazrul. 17-year-old Muhammad Harith Zikri Yusnizar would succumb to his injuries while being treated at Hospital Pulau Pinang (HPP).
Quoting Northeastern Region police chief Assistant Commissioner Soffian Santong, TVS reports that seven victims have so far been identified from the accident. Four have perished, while three wounded remain in hospital. Of those injured, one is currently receiving treatment in the red zone, while two others are warded in the yellow zone.
"Several of the motorcyclists were believed to have lost control at the scene before colliding with one another.

Two cars, a Proton Waja and a Perodua Myvi, were also struck from behind by the motorcyclists during the incident," said Soffian.
Family members of the victims speak out
In the wake of the crash, the surviving family members of the victims have since spoken out to the press. Mother to 22-year-old Mohd Shazwan Hakim Mohd Abdul Sani, Mashitah Md Isa, had barely recovered from the death of her other son four months earlier before the calamity struck once more.
She revealed that Hakim's twin brother, Mohd Shazwan Hafiz, had also been involved in the same accident but was riding a different motorbike at the time.
"We had just gone on a holiday to Cameron Highlands on Tuesday and Shazwan Hakim bought gifts for all his nephews and nieces, including Upin and Ipin bolsters as two of the children were also twins.

"He was very close to his family. Wherever he went, he made sure to bring back gifts for all of us," she said, adding that Shazwan Hakim had only gotten engaged five months prior.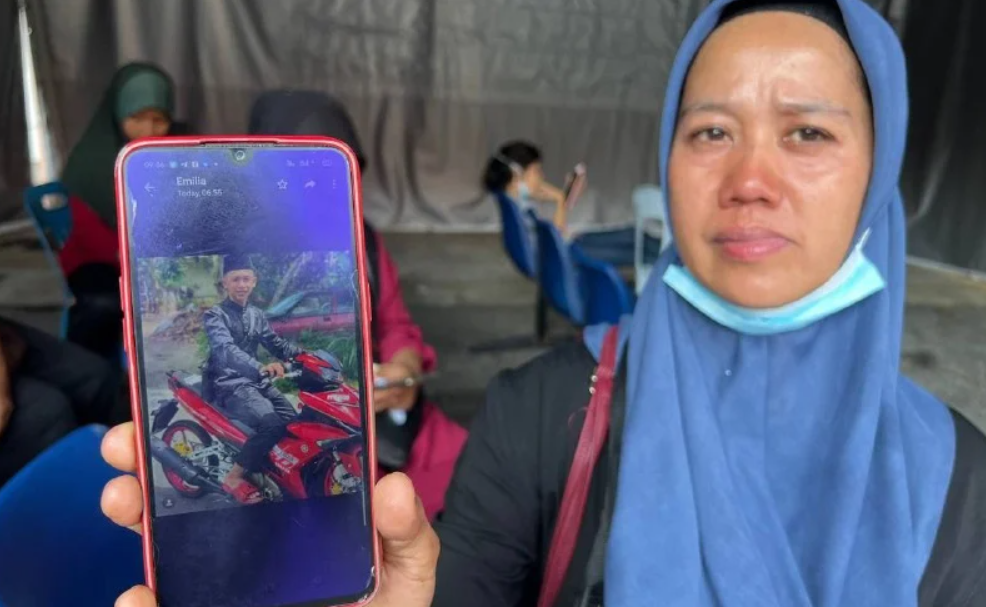 25-year-old Muhamad Eizreel Muhamad Roszadi's mother, Shahiril Rohaiza Ramli, has also responded to what she describes as 'snide remarks' from online netizens in the wake of her son's passing.
"They are saying things without taking into consideration our feelings about losing our children.

"My son married at a young age and has two children, aged 4 and 8. He was working as a mechanic at a motorcycle workshop in Bukit Gedung, Bayan Baru. I understand his wife is pregnant with their third child." she said.
According to New Straits Times, Rohaiza described her late son as being a 'good and responsible child'.
For more stories like this, follow us on Facebook by tapping here!