Over the past week, many Malaysians have already started receiving their Employee Provident Fund (EPF) payouts from the government. This comes after the Ministry of Finance had declared that another round of special withdrawals amounting to RM10,000 had been approved for contributors.
M'sian withdraws RM10k from his EPF, gifts it all to his mum
And while many look to using the money to help settle debts or tide them through the post-COVID economic slowdown, one Malaysian had decided to take the opportunity to show his mother his filial piety and appreciation for her. In a post that was recently shared by netizen Amran X Aminudin, he explains that he had made the decision to withdraw the maximum RM10,000 amount from his EPF and gifted it to his beloved mum. 
"My mother was initially very sad. She asked why I had decided to make the withdrawal, instead of keeping it in my KWSP account."

"I told her, 'It's okay mum. Even if you decided to wait for me to retire, we may never know if I could wind up going before you do.'" he said.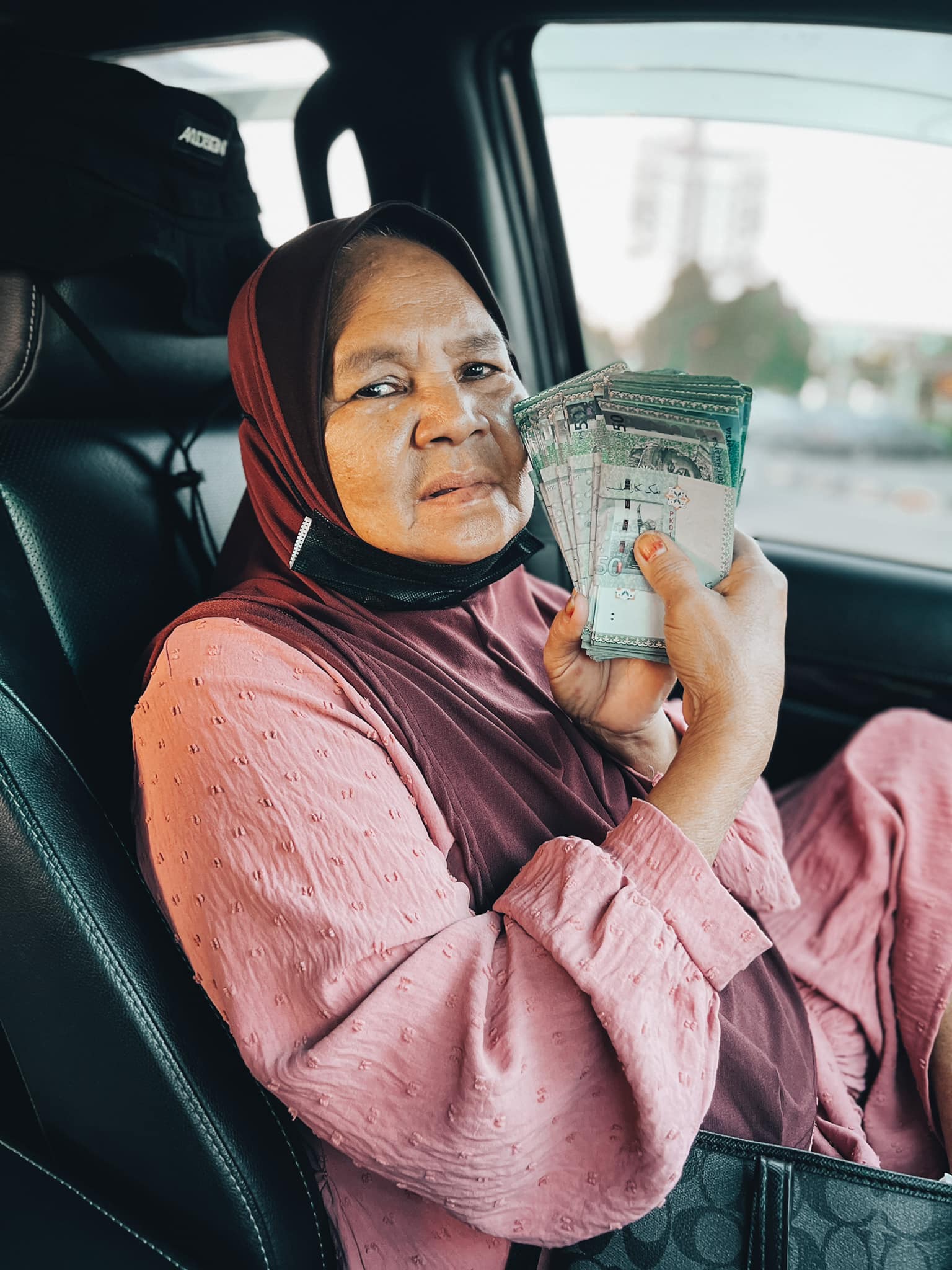 Noting how his mother had been suffering from a variety of health ailments over the years and needed medication, Amran expresses his fear that he may not have enough time to show his love for her.
"I know you're growing older, mum. I know you're in a lot of pain. I can tell by the amount of medication you need, even if you try to hide it.

I'm scared I don't have enough time to make you happy. This is why I hope to do all I can in my position to show my devotion for you."
What is money compared to a mother's love?
Adding that he was still young and could afford to work, Amran says that he was glad that his mother could still enjoy some of the fruits of his labour after all the time and effort she spent raising him from a child into adulthood.
"What is RM10,000 compared to the sacrifices you've had to make giving birth to me and raising me with such care, that I am now able to grow up and earn a living of my own?"
In return, he only hopes that his mother would pray for his future, so that he would be blessed enough to share his good fortune with his family and others. In speaking with Wau Post, Amran explains that his mother currently suffers from diabetes, high blood pressure and cholesterol, which requires her to make trips to the hospital every month.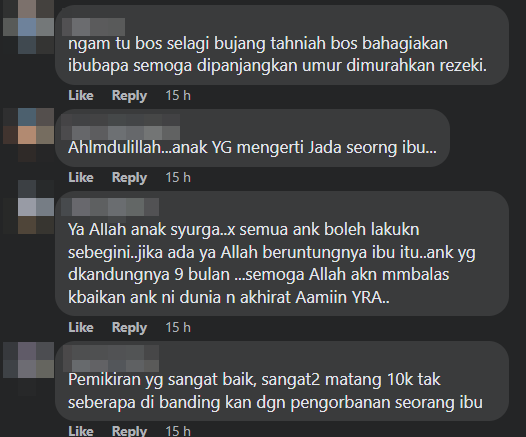 His post, which has since gone viral across social media, has attracted many well-wishes from netizens, who have also praised him for showing such care and concern for his mother.
Tap here to give us a 'Like' on Facebook and stay up-to-date on the latest news!
Also read: SG woman gifts mum who thought she didn't 'look good enough' to enter luxury shops 10 years ago her dream LV bag