As children, we endeavour to do all that we can to show our parents our appreciation for the sacrifices that they have made for our sake while growing up. And whether if that comes in the form of buying them gifts, treating them to vacations, or in simply spending more time with them, they are all equally valid means of expressing gratitude and filial piety.
SG woman recalls how her mother felt she didn't 'look good enough' to enter luxury shops 10 years ago
And just recently, TikTok user @minxchen_, also known as Ms Chen Min, took to sharing the touching moment when she gifted her mother her dream handbag after saving up for over 10 years to do so. In a video clip that has since gone viral across social media, Chen recalled an especially poignant moment from her childhood when she was window shopping with her mother.
Staring longingly outside a luxury boutique window, her mother pointed to a handbag that she had really liked. But when Chen asked her mother to take a look at the bag in the store, her mother declined over a heartbreaking reason: she felt as though she 'didn't look good enough' to go into the store.
"I didn't understand why. But I told myself I'll never make my mum feel that way when I am independent," she said.
So in a period of over ten years schooling and operating her own home-based business, Chen decided that she would make a point to do something truly special for her mother when she had reached a point of financial stability in her professional career to commemorate the moment when she would be able to take care of her.
Decided to surprise her a decade later with her dream bag from Louis Vuitton
Fast-forward to five days ago, and Chen decided to bring her mother over to a Louis Vuitton boutique in Singapore. Seating her down, a sales associate then brought out a neatly wrapped box, before presenting it to her mother.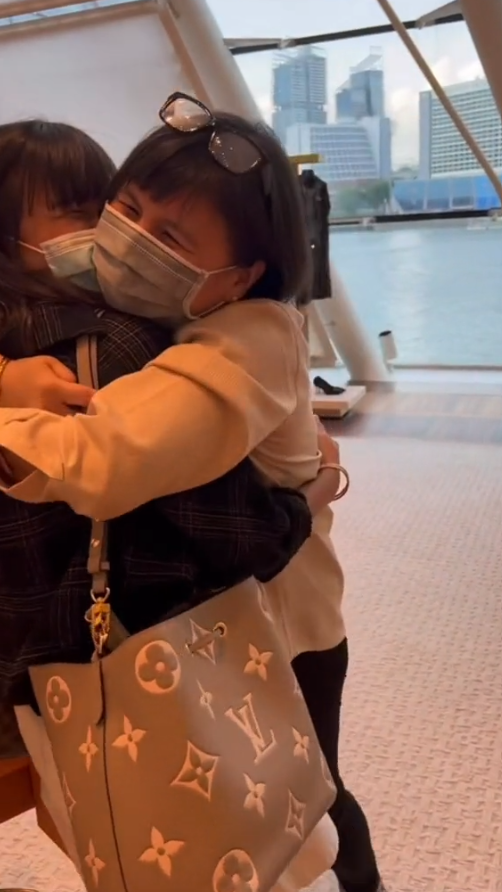 Awash with surprise and emotion, she proceeded to unwrap the gift before finding the bag, a Louis Vuitton Pochette Metis in the giant Empreinte monogram from Spring/Summer 2021, nestled within. It is worth noting that the original design of the bag was released all the way back in 2012, and has seen several different iterations over the years.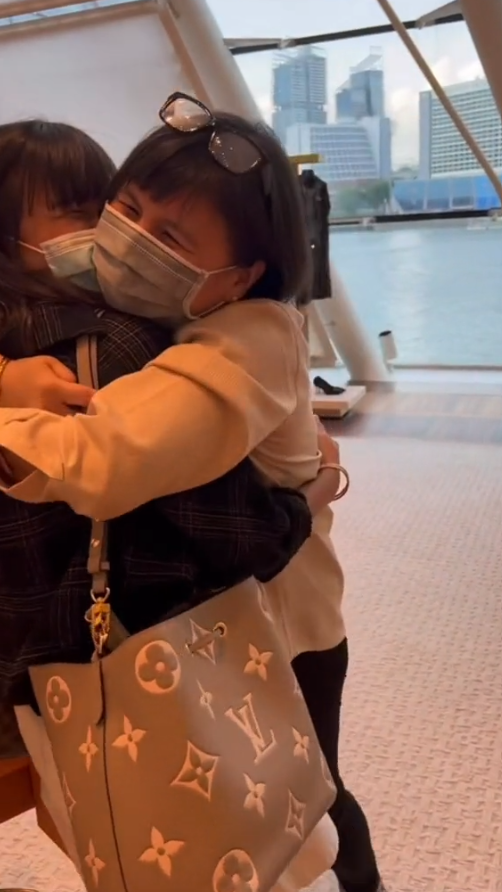 Overwhelmed with joy, Chen's mother wrapped her in a tight embrace, before the video ends with her posing with her new bag.
The bag was also a symbolic gesture to commemorate her ability to take care of her mother moving forwards
In speaking with Wau Post, Chen explained that she had wanted to gift her mother the luxury bag as when they were growing up, neither of her parents would spend much on nice things as they wanted to make sure that she could have only the best for her childhood.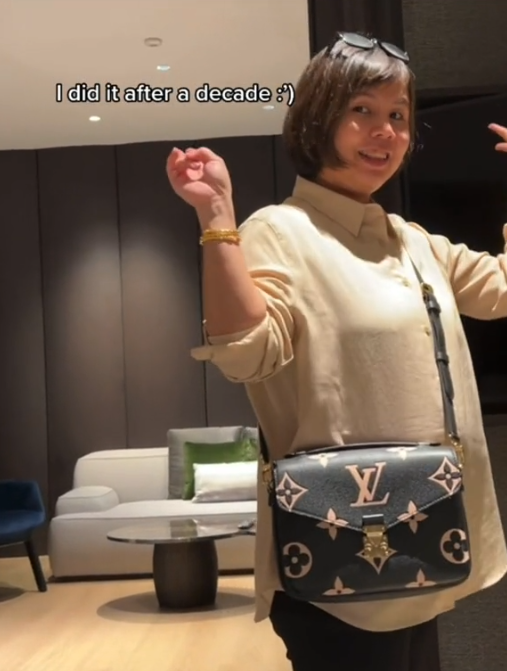 Addressing critics that have questioned why she had decided to express her appreciation to her mother with such a materialistic gesture, Chen said that she had done it so that her mother would never have to feel the same sense of self-doubt ten years ago again.
Furthermore, she clarifies that while this wasn't her mother's first time at Louis Vuitton as she had shopped from them before, this was in fact the first bag that Chen was able to buy for her mother with her own money.
For more stories like this, follow us on Facebook by tapping here! 
Also read: