Fashion and style can often be construed as being an incredibly subjective affair. After all, one man's meat can be another man's poison, and this is most certainly true in the case of what we wear and how we chose to wear it. But in the case of high fashion brand Balenciaga, many online netizens have been left completely dumbfounded by their latest limited collection, which appears to consist of thoroughly worn and destroyed shoes for men and women.
Balenciaga now selling limited edition 'fully destroyed' sneakers for RM8,050
Dubbed as the 'Paris' sneaker, an accompanying series of campaign images shot by fashion photographer Leopold Duchemin show units of the shoe with a completely worn-out canvas upper, replete with holes and stains, paired to a rubber sole that has deliberately been worn down and cut apart. The brand's black logotype can be seen featured on the front of the shoe's midsole, while the sides of the midsole feature a crudely spray-painted 'Balenciaga' logo with the brand's interlocking 'BB' monogram.
A quick check on the Balenciaga official site shows that limited, 'fully destroyed' versions of the Paris sneaker will retail for RM8,050, and are available for pre-orders in your choice of either beige or black.
According to CNN Style, Balenciaga will only be selling 100 pairs of the 'fully destroyed' Paris sneakers. Regular, less roughed-up versions of the sneakers will also be available for sale, costing between RM2,200 to RM2,700 depending on the style.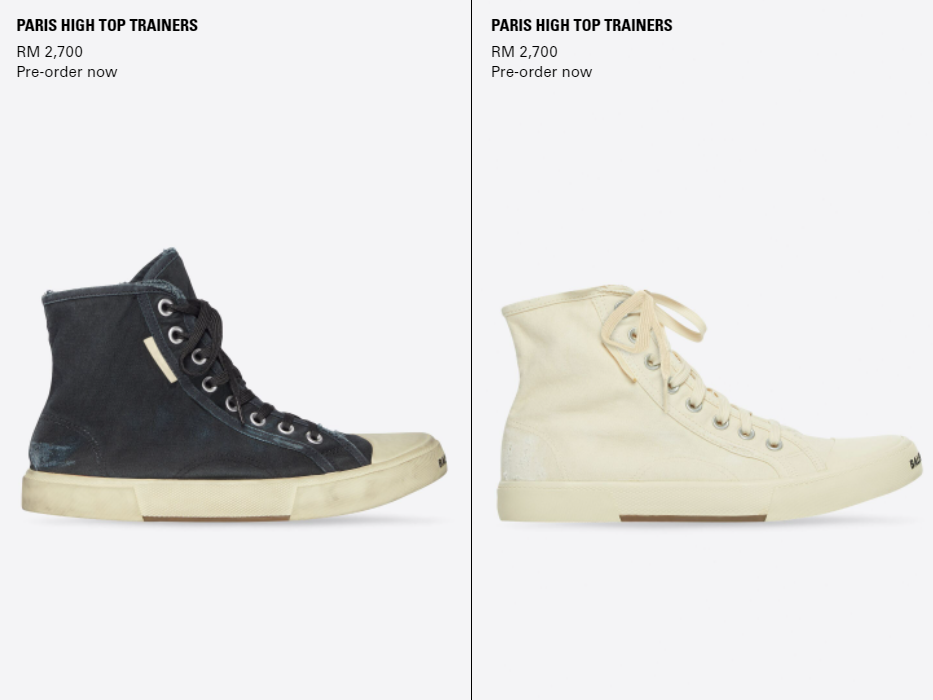 Netizens are left exasperated
Understandably, the photos of the tattered, limited edition sneakers have since gone viral across social media, with many netizens expressing their incredulity over the fact that the brand is charging such a steep premium for what essentially are a pair of destroyed 'new' shoes.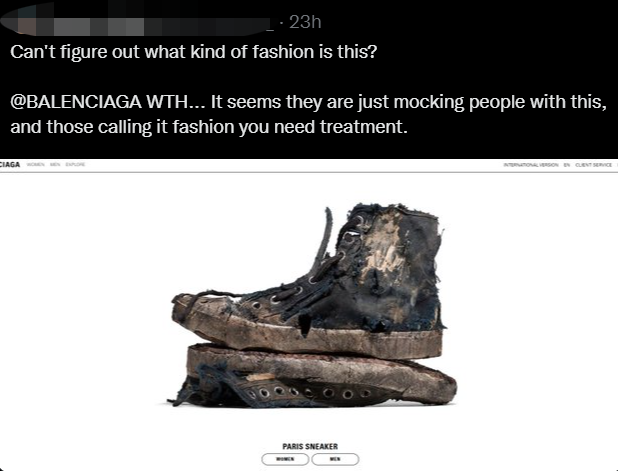 Others have called out the brand for glamourising poverty, and allowing the wealthy to 'cosplay' poverty.

Balenciaga is no stranger to controversy
The fashion house, which is now led by Georgian creative director Demna Gvasalia, is no stranger to controversy. Appointed in 2015, his designs have often been described as 'normcore' by commodifying motifs of mundane urban life into high fashion pieces.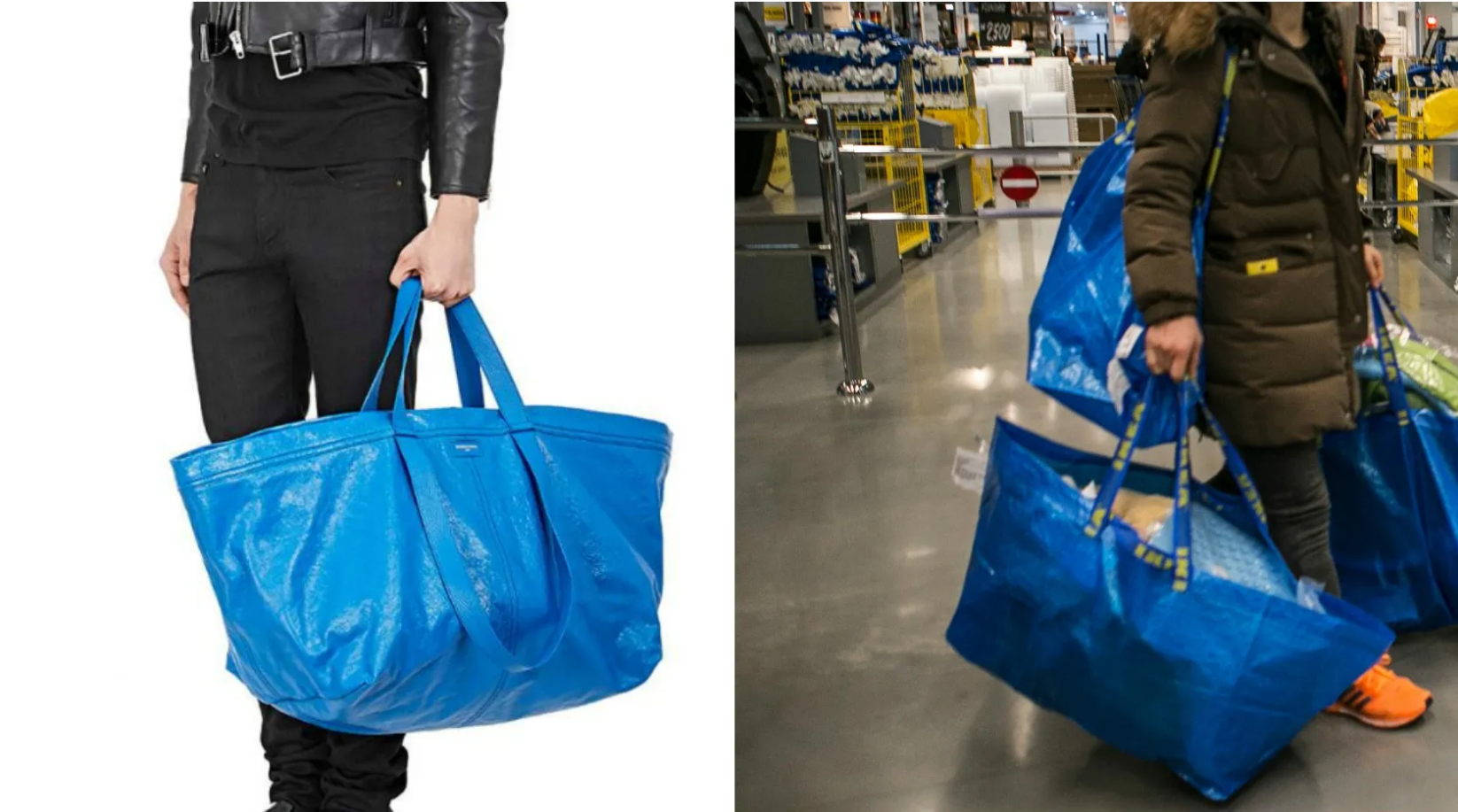 This includes pieces such as a blue open tote bag designed to mimic IKEA's famous blue tote which the brand sold for US$2,145 (RM9,402), as well as another smaller hand-carry tote bag which was inspired by plastic supermarket bags that they sold for US$1,790 (RM7,834.83).
Tap here to give us a 'Like' on Facebook and stay up-to-date on the latest news!